Oculus Rift vs. HTC Vive vs. Playstation VR vs. Google Cardboard Comparison & Review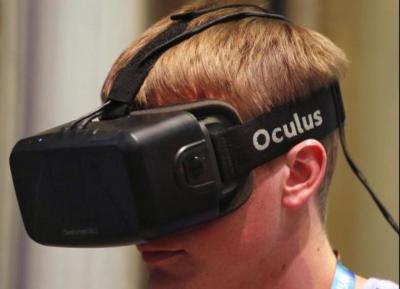 Although virtual reality devices available in the market today are not as many as the smartphone choices out there, consumers looking to buy the former would still be hard pressed to choose the best for their needs. Here is a comparison of four VR devices in an effort to help consumers decide which one to purchase.
Oculus Rift
The Oculus Rift consists of a headset, the Oculus sensor, a remote, and Xbox One controller. The device works as a goggle with the sensor and controller allowing the user to interact with the VR environment. And although the device will come with an Xbox One console, users won't be plugging into Microsoft's console yet; instead, they'll need a Windows PC with ideally an Nvidia GTX 970 or AMD 290 graphics card, 8 GB+ RAM, and an Intel i5-4590, though the device will work with a PC with a minimum 2.4 GHz quad-core CPU, 64 GB HDD, and an Nvidia 9800 or AMD 4870 graphics card.
Oculus Rift currently has eight games expected to be playable when it arrives, including "EVE: Valkyrie" and "Edge of Nowhere."
The Oculus Rift has been in development since 2011 but is scheduled to finally be available in the first quarter of 2016. This is the VR device for those who want to have top-of-the-line graphics and can pay $599 plus tax and shipping fee. This is the price tag that's expected to come with the developer model.
HTC Vive
The latest version of the HTC Vive has been improved in terms of graphical fidelity, tracking improvements for its base stations, and ergonomics enhancements on the touch controls and grip pads. In addition, the new camera located at the front of the headset has been tasked with dual function. First, it acts as a pause button, and second, it warns users of obstacles.
Vive currently has fewer compatible games than the Oculus Rift, including "Adrift," "The Assembly," and "Eagle Flight."
Unlike the Oculus Rift, the HTC Vive doesn't have a price tag yet when it hits the market in spring 2016. It's expected to ship with its Touch control system, controllers, a room-sensing system, and a camera.
PlayStation VR
The PlayStation VR is a VR headset that's compatible with Sony's PlayStation 4 and PlayStation Camera. It has a 5.7-inch 1,080p OLED display with a 100-degree field of view. Similar to the Oculus Rift and the HTC Vive, Sony's VR device will also be tethered and have sensors. It also has built-in headphones and is secured to the user's head through three velcro-covered straps.
CNET has described the headset as one that's shaping up to be "the simplest, most comfortable way to experience high-end virtual games." And speaking of games, there are more than 10 titles for Sony's VR device as of the moment including "Final Fantasy XIV" and "RIGS: Machine Combat League."
Sony's PlayStation VR, initially dubbed Project Morpheus, is expected to launch at around the same time as Oculus Rift. Sony Computer Entertainment Chief Executive Officer Andrew House told Bloomberg in September that the company's VR device would cost about the price of a new game system.
Google Cardboard
Google Cardboard is perhaps the most affordable "VR device" among the lot. It is perfect for those who want to dip their toes into virtual reality but without spending too much.
The cardboard acts as a frame for the headset. Put a smartphone into it and this low-cost VR device is ready.
Despite its seemingly ease of use, not many apps and games are available for the Google Cardboard. Those that are currently available on the device "feel more like technology demos rather than full-fledged products," according to IBTimes, although apps like the New York Time VR are an exception to this.
Google Cardboard is available for $4-30, but anyone can go to their local hardware store and assemble their own. All they need are Google's template, cardboard, lenses, magnets, velcro, and a rubber band.