One Direction Member Niall Horan Says He Would Marry Selena Gomez In Carpool Karaoke Game With James Corden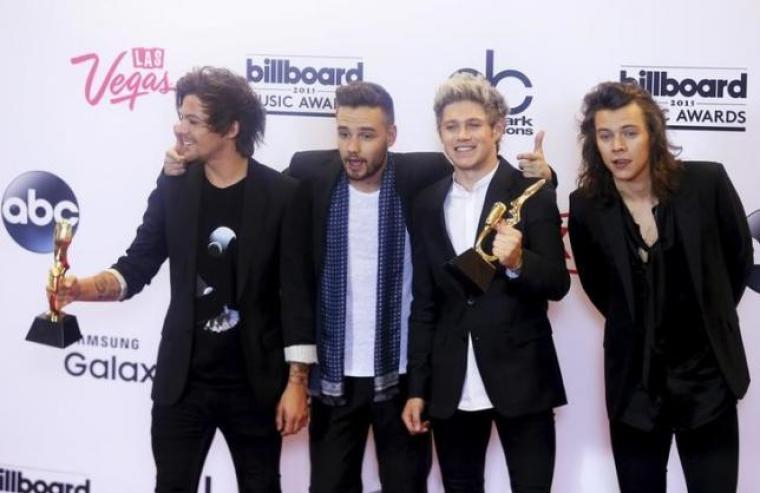 One Direction's Niall Horan has just added fuel to the fire of speculation surrounding him and "Good For You" singer Selena Gomez when the British boy band member told James Corden that he would marry her.
The boys of One Direction climbed aboard Corden's SUV for a round of carpool karaoke on this week's "The Late Late Show." The 22-year-old British boy band member rode shotgun as his fellow One Direction members Harry Styles, Liam Payne, and Louis Tomlinson rode in the backseat. Corden gave the boys a tour of L.A. as they all sang One Direction's hit from 2011, "What Makes You Beautiful."
At one point, the comedian turned to Horan and asked, "Do you know the game 'Sleep With, Marry, Cruise?'" He explained: "One person you've got to go on a cruise for a year, sharing a room. You spend every minute of every day with them, but you do not sleep with them. One of them you marry, and one of them you just sleep with."
Corden gave Horan three choices: Tina Fey, Demi Lovato, and Selena Gomez. "That's pretty good," the boy band member said. The he answered: "Sleep with Tina Fey. Let's marry Gomez and go on a cruise with Demi Lovato."
Meanwhile, HollywoodLife.com reports that Horan has been helping Gomez cope with the rumored budding relationship between her ex Justin Bieber and Kourtney Kardashian. A source told the website, "Thank God [Selena] has Niall to help keep her busy, this way she can focus on her own love life instead of trying to keep up with Justin's."
Gomez and Horan were recently reported being flirty at Jenna Dewan-Tatum's birthday party, where sources said that they were spotted kissing behind the DJ table.
"The Late Late Show" airs Mondays through Fridays at 12:37 a.m. on CBS.