Quentin Tarantino 'Django' Interview: Director Gets Upset Over 'Violence' Link (VIDEO)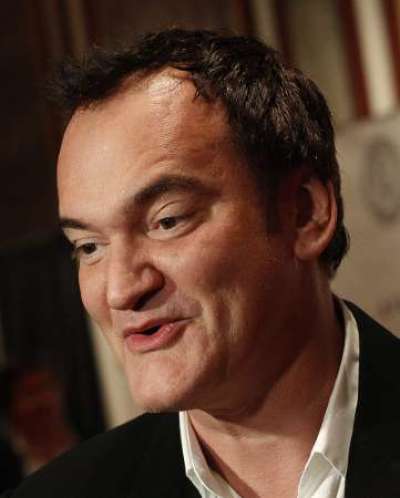 "Django" Director Quentin Tarantino recently went on a bizarre tirade during an interview on Britain's Channel 4 News.
The 49-year-old award-winning film creator sat down for a candid interview with British journalist Krishnan Guru-Murthy to promote his latest movie "Django Unchained." The controversial film has stirred nationwide debates about racism and violence and when asked whether it may play a role in the link between on-screen and off-screen violence, Tarantino became agitated.
"I'm not your slave and you're not my master," Tarantino sniped. "You can't make me dance to your tune. I'm not a monkey."
Guru-Murthy appeared to be stunned by Tarantino's reaction and asked the award-winning director why he would not answer the question.
"I don't want [to answer that]. I'm here to sell my movie," Tarantino lambasted. "This is a commercial for the movie. Make no mistake ... I don't want to talk about what you want to talk about. I don't want to talk about the implications of violence."
"The reason I don't want to talk about it? Because I've said everything I have to say about it. If anyone cares what I have to say about it, they can Google me. They can look for 20 years what I have to say. I haven't changed my opinion one iota," an irritated Tarantino explained.
In the wake of deadly shootings occurring recently in the U.S., critics have questioned whether films such as "Django" promote violent behavior.
Tarantino is undoubtedly frustrated with the growing criticism and previously blasted NPR host Terry Gross while promoting his new film. He accused Gross of linking tragedies like the Sandy Hook shooting to action films and admitted that it made him "really annoyed."
"Yeah, I am. I'm really annoyed," Tarantino said. "I think it's disrespectful to their memory, actually ... to talk about movies," he previously told Gross. "I think it's totally disrespectful to their memory. Obviously, the issue is gun control and mental health."
"Django" was released Dec. 25 and recently landed the number one spot at the U.S. box office, beating Peter Jackson's "The Hobbit" and Tom Hooper's "Les Miserables." The film was recently nominated for five Academy Awards, including Best Picture and Original Screenplay.
Quentin Tarantino: 'I'm shutting your butt down!'