Rihanna Admits She 'Cannot Stand' Competition (VIDEO)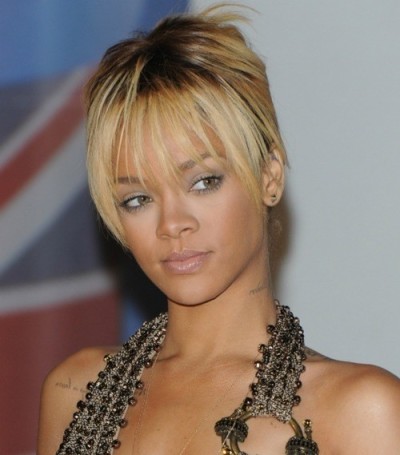 Rihanna recently admitted that she can't stand tough industry competition, leading critics to question whether the comparisons with new pop singer, Rita Ora, are beginning to take their toll on her.
The 24-year-old spoke candidly on British talk show "The Jonathan Ross Show," where she opened up about having an ego and defended criticisms that her image is overtly sexualized.
"It will always be a competition and that's why I feel like women are becoming so dominant in music right now because we're very competitive beings and we cannot stand to see another woman do better than us, That bothers us a lot. As much as you guys have egos, our egos are a little bigger. We're just a lot better at hiding them," Rihanna told the show's host Jonathan Ross.
As The Christian Post previously reported Rihanna's recent reconciliation with singer Chris Brown has angered a number of those close to her, including Roc Nation founder and her mentor, Sean "Jay-Z" Carter.
According to several reports, Jay-Z is now attempting to replace Rihanna with 21-year-old Ora who strikes a similar resemblance to the "We Found Love" singer and is also managed by Roc Nation.
"Now that Rihanna is hooking up with Chris and recording songs with him, Jay is deeply disappointed in her actions. He can't fathom why Rihanna is doing the things she is doing. He understands the need for forgiveness, but he is adamant that Rihanna shouldn't forget what Chris did to her. Jay wonders what kind of message this is sending to Rihanna's young female fans," the source told Radar Online.
Since 42-year-old Jay-Z begun promoting Ora, who has been under his label for 3 years, Rihanna has become more conscious about her stereotypically skimpy appearances insisting that the raunchy dance moves are cultural.
The Bajan singer explained that being overtly sexy was never a conscious decision but simply what she grew up around in Barbados and some critics are questioning whether Rihanna is simply attempting to gain sympathy to maintain her younger fans, many of which now have a profound interest in Ora.
"I don't really ever notice it or think about it until the feedback and it really made me think about it for a long time as to why it is this way and why people find it so sexual but going back to [carnival in] Barbados, Cropover this year I really noticed that its a cultural thing. It's the way we move [..] as you can see me and the lady behind me and everyone else in the picture [are] half naked, having a good time," Rihanna told Ross.