Tamar Braxton Welcomes Baby Boy, Sister Toni 'Excited'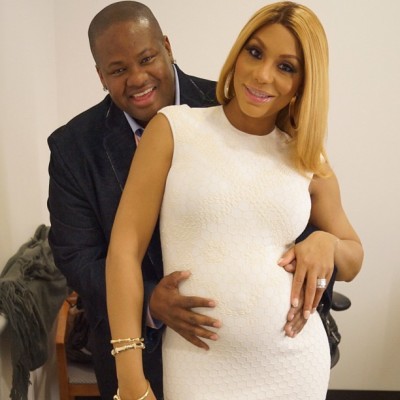 Tamar Braxton and her husband Vincent Herbert welcomed the birth of their first child on Wednesday, with the new mom confirming they are now the proud parents of a baby boy.
Braxton, 36, confirmed the news in a Twitter message which was posted via her personal Twitter page. The "Braxton Family Values" star shared a photo of blue teddy bears surrounded by balloons and flowers with her 700,000 followers.
"#tamartian friends HE'S finally here! #bfv #tamarandvince #theone :-)," Braxton tweeted June 6.
Family and friends flocked to the social networking site to offer congratulatory well wishes to the new parents.
"Congratulations to my beautiful baby sister!!! I have a new nephew!!!!!! Hehe!!! I'm soooooooo excited!!!!! @TamarBraxtonHer !!!!!!!" Braxton's sister Toni tweeted.
"I am just so tickled that my baby sister @TamarBraxtonHer is a mommie!! I'm sooo proud!! Wait til ya'll see my beautiful nephew!!" sister Towanda tweeted.
"@TamarBraxtonHer yay!!!! Congrats xoxo," actress Tamera Mowry-Housley tweeted.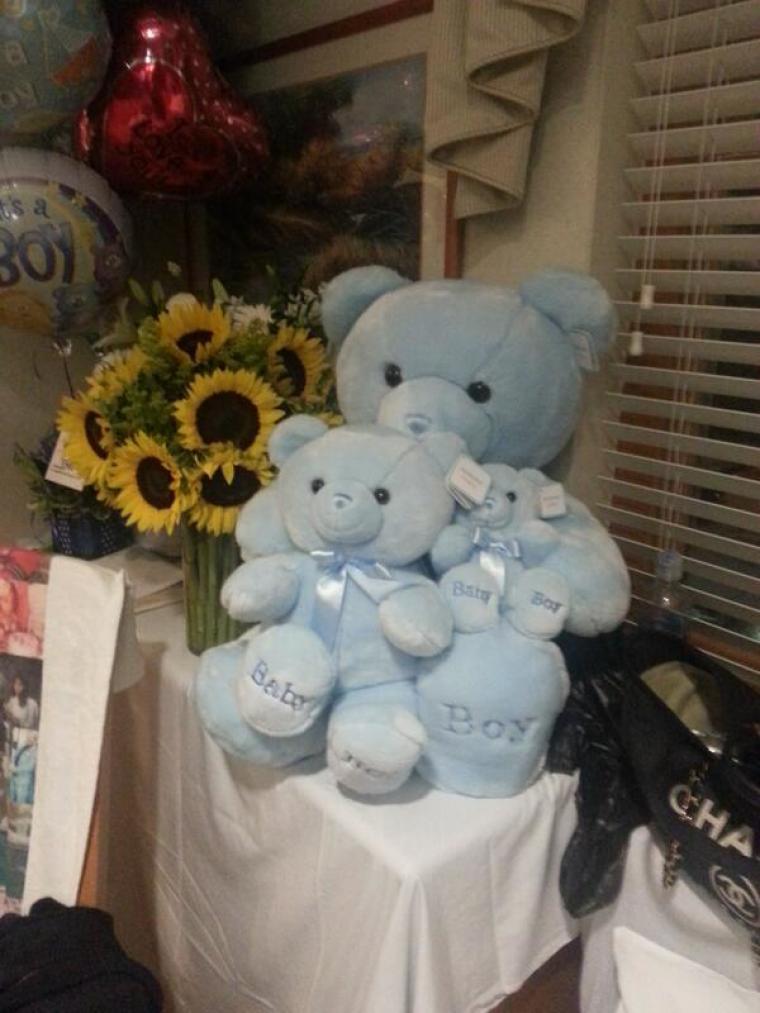 The baby birth comes three months after Braxton's close friend Tameka Cottle accidentally revealed the sex of the baby. During an interview in March, Cottle, who is known as Tiny, referred to Braxton's unborn child as a "he."
"I know everything about this baby. And I know … I was gonna say what it was. I know the baby's name. Of course I know what it is, and I've seen his little face. She has a 4D picture … Oh," Tiny accidentally gushed to HipHollywood.com.
Braxton and Herbert, who is a 43-year-old music producer, had initially hoped to keep their baby's gender a secret and even refrained from divulging any information to family members. However, Tiny appears to have jeopardized that.
"I can't tell my sisters because my sisters will tell everybody," Braxton told People magazine prior to giving birth. "My mom knows because she won't tell."
Braxton and Herbert first began dating in 2003 and the pair wed in 2008. The reality TV star and singer previously opened up about how a health scare helped her realize she wanted to have children.
"I realized I wanted to have a child when Vince was sick in the hospital. I love him SO much and it was such a hard time for me. He is my rock," Braxton previously told Pynk magazine.
"I was extremely nervous the entire time and I thought if I lost him tomorrow all I would have are photos," she continued. "I realized that I wanted more than that. A child would be a living reminder of our love."