Bisexual Confessions, Ex-Gay Testimonies Receive Scorn
Bisexual confessions and ex-gay testimonies have something in common. People who speak up about either of these particular experiences in their life tend to get ridiculed by others.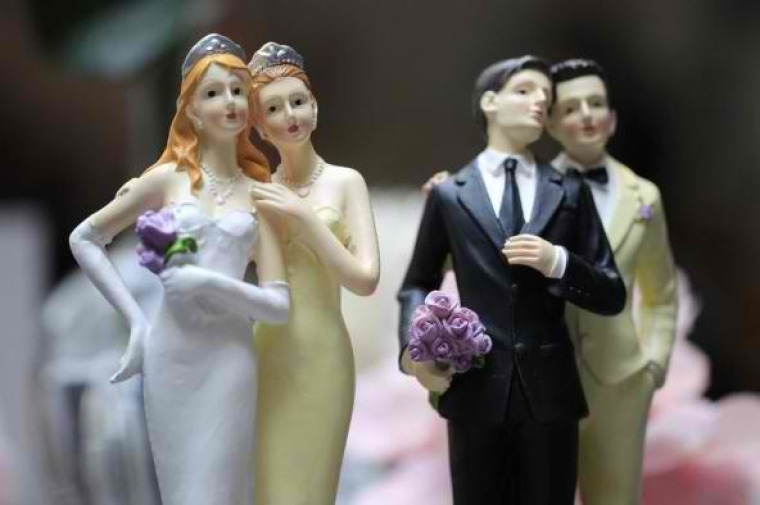 Bisexual confessions and ex-gay testimonies have something in common. People who speak up about either of these particular experiences in their life tend to get ridiculed by others. This seems rather curious doesn't it? After all, why excoriate someone simply because their desires are different than your own? Who among us is worthy to cast the first stone?
"Bisexual men and women face prejudice, stigma and discrimination from both heterosexual and homosexual people," says Dr. Mackey Friedman. "They're misunderstood. They're ignored. They're mocked," says American Institute of Bisexuality member Brad Kane. And actress Cynthia Nixon once says, "I don't pull out the 'bisexual' word because nobody likes the bisexuals. Everybody likes to dump on the bisexuals."
And it's even worse for ex-gay people. They seem to be hated for some reason, and yet what have ex-gay people done other than to simply share their story? What is their crime? Are they no longer allowed to be honest about their evolving sexual desires and decisions now that they identify as heterosexual?
Emily Thomes is an ex-lesbian who made this transition, and in a revealing video she shares her story of leaving behind a "super wild" lifestyle with other women and turning to Jesus. And a man by the name of Becket describes how he came to know the Lord in this video entitled, "Homosexuality Was My Identity."
A close friendship between two men or two women is one thing, but sexual activity is quite another. With more than 31,000 verses in the Bible, there is not one verse where God approves of homosexual or bisexual behavior. The CDC reported in 2016 that among those aged 18-44 in the United States, 1.3 percent of women and 1.9 percent of men identify as "homosexual, gay, or lesbian," while 5.5 percent of women and 2.0 percent of men said they were "bisexual."
Scripture declares that sex outside of marriage between a man and a woman is sinful, and that "all other sins a man commits are outside his body, but he who sins sexually sins against his own body." (1 Cor. 6:18) Sins against your body open a Pandora's box of unholy desires. And yet none of us can rightfully look down on a fellow sinner, or consider their sin to be worse than our own.
It is not a sin to be tempted, but it is a sin to cross the boundary line God established for sex between a husband and wife. God doesn't lower the bar simply because someone experiences persistent homosexual cravings, or an intense desire to commit fornication or adultery. We are all accountable to God for our behavior and our choices. Scripture declares, "Each of us will give an account of himself to God." (Romans 14:12)
So what do you say? Will you bring your sin, your past, and your guilt to the Lord in exchange for the free gift of God's forgiveness and salvation? (John 1:12; Acts 17:30; John 3:16-18) We are all sinners in need of the Lord's grace and mercy.
Dean Bailey is an ex-gay man who says, "Homosexuality is just another example of human brokenness." After experiencing the unconditional love of Christ, Bailey now testifies that he is "living proof 'sexual orientation' can in fact be changed. But he prefers to use the word 'restored' rather than 'changed.'"
Likewise, there are many heterosexuals who have turned away from sexual sin to follow Jesus. They now commit their bodies to doing God's will. Scripture teaches that "marriage should be honored by all, and the marriage bed kept pure, for God will judge the adulterer and all the sexually immoral." (Hebrews 13:4)
Today you can repent of your sins and ask Jesus to forgive you, and the Holy Spirit will fill you with supernatural power. God would love to enter your life right now. You can experience change and restoration from the inside out like Emily, Becket and Dean.
If you have already blown it, join the club. All of us have broken God's commands and are unworthy of God's grace, but perhaps today you are thirsty for a change.
Jesus said, "If a man is thirsty, let him come to me and drink. Whoever believes in me, as the Scripture has said, streams of living water will flow from within him." (John 7:37,38)
A relationship with Jesus Christ is about much more than just our sexual choices. At the same time, the way we use our body is an indicator of whether or not we truly love God. Jesus told His disciples, "If you love me, you will obey what I command." (John 14:15)
It is clear in the Bible that God is not the author of homosexual and bisexual desires. These desires come from man's sinful nature, as do the sins of fornication and adultery which are obviously far more prevalent than the sin of homosexual behavior. Thankfully, the Lord is able to meet us at our point of need and our point of brokenness. You may find these "Guidelines for Sexual Purity" to be helpful in understanding how to experience freedom from sexual sin.
Always remember: Even if the world scorns you and even if your sincere struggle against sexual sin is ongoing, Jesus is a friend who sticks closer than a brother.
God created sex for marriage between a man and a woman. Wherever you find yourself today, it's not too late to "Love Jesus to Find Your Soul Mate." And it's not too late to make your feelings and desires bow to the Lord, rather than you bowing to them. If you will choose to obey God's commands in the way you use your mind and your body, just watch how the Lord will begin to create "a new you."
These video testimonies from Matt Kowalski and a woman named Bri describe the freedom Jesus brings to those who yield their body and their thoughts to the Lord. And while Matt and Bri are still imperfect, they have nevertheless found rest for their souls and their bodies through the forgiveness Christ offers to sinners like us.
Jesus didn't come to earth to condemn us, but rather, to save us through His death on the cross. (John 3:17) "Christ died for sins once for all, the righteous for the unrighteous, to bring you to God." (1 Peter 3:18) And "everyone who calls on the name of the Lord will be saved." (Romans 10:13)
If you have been aiming far below God's beautiful design for your life, then "seek the Lord while He may be found; call on Him while He is near. Let the wicked forsake his way and the evil man his thoughts. Let him turn to the Lord, and He will have mercy on him, and to our God, for He will freely pardon." (Isaiah 55:6,7)
Dan Delzell is the pastor of
Wellspring Church
in Papillion, Neb. He is a regular contributor to The Christian Post.