As we consider the events of the past month and year, it can be difficult to process and find words to express the wide range of emotions and thoughts we all have. We do not recall a time in recent history where anger and anxieties have been so inflamed, not only within society but within the Church. Partisan passions are high, racial wounds are raw, and trust is low. It seems as if each month brings us a new challenge. Calming voices of reason and reconciliation are drowned out amidst the shouting.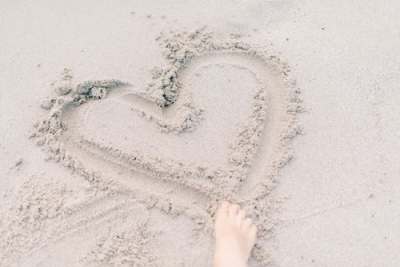 Scripture reminds us that there is divine purpose in difficult times. You are not living in this hour of history by accident (Acts 17:26-28)! We are called to faithfully live for Jesus Christ during "such a time as this," not shrinking back in fear but holding steadfast in faith, hope, and love (Esther 4:14; Hebrews 10:38-39; 1 Corinthians 13:13).  
So how do we remain in love in such turbulent times? We begin by reminding ourselves of our Savior and His Gospel. Rightly placed faith sets us on the path to love (2 Peter 1:3-11).  
A Call to Christ and the Gospel  
More than ever, the Church needs to offer the redeeming, healing, reconciling power of the Gospel of Jesus Christ to a nation facing ever-increasing turmoil. However, we can only offer to others what we ourselves have received. Hope for the world begins with the Church looking first and continually to Christ and the Gospel before political and social solutions.  
We also must recognize where we have misplaced our hope, whether in individuals, political solutions, or idealized expectations of human justice. One sign that we've placed undue hope in something is whether it feels as though our world is coming apart when events unfold in ways that counter our expectations, leading to unusually strong discouragement, loss, or disillusionment. Those emotions are often directed somewhere — toward political leaders and parties, religious leaders and organizations, our friends, our co-workers, our spouse, even ourselves.  
Grief is often behind such discouragement. We're facing the loss of something we've held closely. But can there be more involved? The human heart is prone to idolatry, and sometimes our deep-seated loss, fear, and grief can be an expression of an idol letting us down.  
It is here that the Gospel speaks so clearly, reminding us that everyone and everything apart from Jesus Christ will ultimately fail to meet deep-seated, God-designed human longings. Nothing and no one other than Jesus Christ can carry the burden of being our Savior. All else will ultimately crumble under that pressure.  
The Gospel calls us to transfer our hope from the temporary to the eternal, from created beings and human institutions to God, the Creator and His Divine Kingdom. First Peter 1:13 commands us to "set your hope fully on the grace that will be brought to you at the revelation of Jesus Christ."  
In these hyper-political days, it is increasingly important that the Church recognizes that its hope is not in a political party or even in this wonderful nation of America, where we have experienced profound blessings. Our greater citizenship is in the "holy nation" of the Church (1 Peter 2:9), and our allegiance is first and foremost to our sovereign King, Jesus Christ.  
Our faith must be in Him. 
Rob Waldo is vice president of member services for Samaritan Ministries International. Samaritan Ministries offers followers of Jesus Christ an effective, Bible-driven health care sharing ministry, where their growing biblical community shares approximately $30 million in medical needs person to person each month. Over the past 26 years, Samaritan Ministries members have shared more than $2.3 billion in needs while praying for and encouraging one another with personal notes, cards and letters.