Jackie Hill Perry warns inundation of entertainment, modern distractions hinder communion with God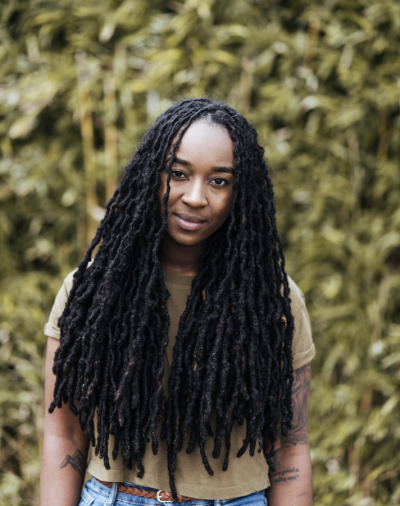 Jackie Hill Perry has never been a fan of modern devotionals. 
"I think contemporary devotionals have a tendency to be a bit shallow, flowery, maybe inspiring, but not necessarily inspiring depth," the bestselling author, poet and Bible teacher told The Christian Post. 
After contemplating why, exactly, older devotionals — like those written by Oswald Chambers and Charles Spurgeon — seemed to go far deeper than current devotionals, Perry had a realization: "They thought about and meditated on the Scriptures more than we do; maybe they didn't have as many distractions. Maybe they didn't have phones. Maybe they didn't have notifications coming in."
"We are so inundated with all forms of entertainment that I think it's affecting our ability to meditate, which in turn is affecting, I think, our life and our fruitfulness," she said. 
It was this concern, coupled with a desire to "reorient and redirect our attention towards God so that when we go about our day, we're going about it with some power, and some clarity and some wisdom," that prompted Perry to write Upon Waking: 60 Daily Reflections to Discover Ourselves and the God We Were Made for.
Releasing Oct. 3, Perry's devotional is meant to be used as a "resource" to push readers toward the Scriptures — not "the conclusion."
The 34-year-old artist reflected on why, especially in women's ministry, there seems to be a lack of depth in biblical teaching. She noted that while there are many profound female teachers, naming Elizabeth Woodson, Priscilla Shirer and Jen Wilkin, among others, those options rarely "go viral."
"I don't think those options coddle or accommodate flesh," theGay Girl, Good God author said. "I think when you have teaching that doesn't address sin, doesn't address idolatry, doesn't call us to repent, it only just speaks to our purpose, to our identity in the marketplace, to these really helpful, but not necessarily eternal things, I think that allows people to have a form of godliness, but actually reject the power of God that's necessary for us to walk into power that God has called us to."
"We have itching ears, and we want teachers that will allow us to just kind of do what we want and still be called Christian," she added.
Pastors and church leaders also play a crucial role in helping believers meditate and absorb the Scriptures, Perry said, adding that churches should emphasize scriptural content in various aspects of worship, such as the songs they sing, the sermons they deliver and practices like communion.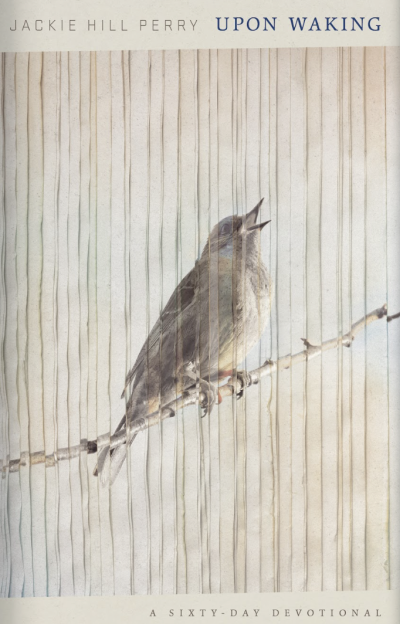 "The way a church is structured, if it's according to the Scriptures and super intentional about placing the Scriptures in all of these aspects of church, then I think that actually forms us in a way that when we leave, we know what to do when it comes to the Bible," she said. 
A mother of four young children, seminary student, author and podcast host — among other titles — Perry said it can be challenging to create space to read the Bible and commune with God, not just teach it. 
"It's a benefit that my life is kind of oriented around Scripture," she said. "I have a lot of opportunities to spend time in God's Word. The snare of that, though, is that the Bible can become a tool or a resource for your work and not a means of worship."
"I see my life and my time as something to steward," Perry added. "[Early in the day] is reserved for God. Even looking at my schedule on my calendar and setting aside time to do all the things that God has called me to do, namely, to get with Him to pray to Him, has allowed me to have a fruitful order to my day.
"Today, I was working out and doing ab movements. And I was like, 'You know what, instead of listening to a podcast, I'm going to listen to Judges.' That's not the most exciting thing to listen to while you're working out, but if I believe that the Word of God is useful and profitable, then I'm going to invite the Word of God even into circumstances that don't naturally fit."
Perry stressed the need for biblical literacy at a time when it's at an all-time low. A recent study from the Barna Group and the American Bible Society found that U.S. adults who say they read the Bible daily dropped from 14% to 9% between early 2019 and 2020.
"There are scriptural precedents for how faith not only extinguishes the attacks of the dark and the arrows that the devil flings at us but also that faith has the ability, even just a little bit, to do mighty things," she said. "The Bible talks about the power of faith, which is why we need to know God's Word. Because it's hard to trust the God you don't know. If Scripture is the means by which we understand His nature, the Scripture must be the means by which our faith can be built up."
The speaker and author emphasized the importance of establishing biblical literacy in children, especially in an era where younger generations are drifting away from the church. She pointed out the origins of Sunday school, which was founded on the idea that to understand the Bible, children first need to know how to read. 
"That's super basic — let me assist my child with understanding grammar, how to read books. If that means that I have to do extra homework for them after they leave school just so they can understand language, then let me do that," she said.
Beyond that, when children are young, discipleship should involve frequent but simple lessons, she said, and as they grow, the frequency of these lessons can decrease, but the depth of content should increase.
"I don't necessarily need to teach you the atonement and substitutionary atonement and justification and all the things, I can mention it, but I just want to talk about God with you all the time, and little bite-sized pieces," Perry said. "And I think that is a way of communicating biblical literacy to our children, that that meets them where they are, but obviously the basis of our conversation is the Scripture."
Meditating and immersing oneself in Scripture isn't just for those who are connected to God; Perry challenged those who feel distant from God to still read the Bible — "even if it doesn't do anything for you at the moment."
"Sometimes, our hearts can be so hard that we can read the Bible and it just doesn't move our affections; it just doesn't do anything to our mind," she said. "But the fact that it has power, the fact that the Bible says that it's alive, that it's a sword, let me trust that, even if I just practice reading it, that by the power of the Spirit, it can break up some of those hard parts. It can even start to diagnose the distance because sometimes there's distance between our relationship with God because there are some sins that we're still holding on to, and there are some idols that we're still accommodating in our life. The Scriptures might reveal that and do reveal that if we open our minds to it."
Perry also advises people to pray and ask God for assistance in remembering and drawing closer to Him, and engaging with friends who can provide support, prayer and a sense of community.
"I've had moments of suffering where God doesn't seem near," she said. "But I've had friends that are near to Him in those seasons, who bring me near to Him through prayer, through community, even through laughter and through joy. Pray, read the Bible, even when you don't feel like it, and bring your friends into your season."
Perry said she hopes her devotional develops in readers "a neediness for the Lord in the simplest way." She revealed that one day, while preparing to headline her nationwide Glory Conference, she sensed God say, "I want you to be this dependent on me Monday through Friday; I don't want you to be this dependent just for ministry. I want you to be this dependent for your work, for being a mother, a wife and a friend."
"What that does is, it puts me in a position where now I realize that I actually need God more than I thought I needed Him," she said. "So I hope that the book will do that, that it will increase our dependence on God, so much so that it's not even an option for us to wake up and do anything other than seek Him."
Upon Waking: 60 Daily Reflections to Discover Ourselves and the God We Were Made for is available Oct. 3.