Lucas Miles talks exposing threat of 'woke culture' in churches, misusing Jesus for propaganda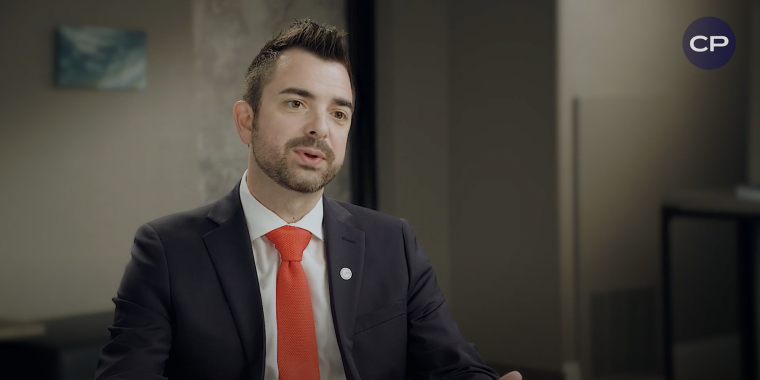 ORLANDO — In recent years, "woke culture" has sought to co-opt all aspects of society, infiltrating academia, media, entertainment, politics, and even religious institutions with its divisive ideology. But its latest target is perhaps the most concerning of all: Jesus Christ.
That's according to pastor, author and podcast host Lucas Miles, who, in a sit-down interview with The Christian Post, sounded the alarm regarding the Left's appropriation of Jesus to advance their inherently unbiblical agendas.
"We're starting to see the Left now really champion the name of Jesus; they're using Jesus as propaganda to defend and justify their various positions, whether it's open borders or socialism," Miles said. "Even now, with some of the radical gender ideology, we're seeing Jesus drawn upon as open and accepting of these various views."
The Left genuinely believes they are interpreting Christ correctly, Lucas contends — "They don't think they're maligning Christ; they think they're actually interpreting Christ correctly," he said. It's crucial for Christians grounded in scriptural teachings to discern the truth and prevent others from falling prey to deception, he added.
"The concern is for the notional and nominal Christians, those caught in between that know a little bit about the Christian faith … but they don't know enough to be able to discern fact from fiction," he said. "And so that's really where my concern is: How do we prevent those individuals from falling prey to some of the deception that's happening out there?"
It was this concern for the Church that prompted Miles to write his latest book, Woke Jesus: The False Messiah Destroying Christianity.In it, he asserts that the rift in Western Christianity today might even surpass the schism witnessed during the Protestant Reformation, as it centers around the question of the Bible's authority and the emergence of an alternative portrayal of Jesus as a "woke figure."
This alternative framework, according to Miles, promotes ideologies such as socialism, Marxism and critical race theory by using Jesus as propaganda. He traces the progression of this trend, starting from Gnosticism, and drawing upon the works of notable authors and theologians like C.S. Lewis, G.K. Chesterton and James Cohen. 
"There are arguments that Jesus would wear two masks out of love for neighbor, that He would get vaccinated, that Jesus would be for open borders because He once was a refugee Himself," he said. "It's really important for Christians to dive into this issue and gain a better understanding, really, of the framework of 'wokeisms' so that we know how to refute it and ultimately see how it lines up to the biblical account and really the Jesus that we see presented in the New Testament."
Miles identified some signs churches and their leadership are capitulating to "woke" culture, highlighting the role pastors play in shaping the worldview of their congregations. 
"There are several litmus tests that I would be looking for," he said. "Did your church celebrate the overturning of Roe v. Wade? Was it acknowledged? Was it even talked about? … Does the church talk about the Word of God being inerrant, authoritative, God-breathed, useful for correcting teaching and training to righteousness?"
While acknowledging the importance of reconciliation ministry and urban outreach, Miles cautioned against embracing critical race theory and Marxist-driven alternatives or attending churches "obsessed" with race. 
Topics such as abortion and gender ideology should be seen as spiritual and moral concerns, not merely political issues, he stressed. And by engaging in the public square and upholding biblical values, Christians can be positive influences in society. 
"To say that there's no place for Christians to be engaged in the public square or to be engaged in civics — the only person that benefits [are those on] the Left because they're never going to take their own advice," he said. 
"This is not a book just trying to attack the other side," Miles added. "I love people, and I love even those who are caught in this deception. I hope truly that this book is able to be impactful to maybe help somebody walk away from this progressive deception that's happening in our nation today."
Miles recently unveiled a groundbreaking initiative called the American Pastor Project, aimed at promoting biblical integrity and safeguarding churches against the infiltration of woke ideologies.
On the website, pastors can become digital signatories of a statement stating that they will adhere to Orthodox Christian teaching based upon the Nicene Creed and help eradicate anti-Christian ideologies from the American Church. 
The statement reads, in part: "As pastors, we embrace our role to shepherd the people, and to the extent that we are able, to protect our nation from the deceptions of false teaching and anti-Christ agendas, including Marxism, socialism, CRT (critical race theory), universalism, critical queer theory, the slaughter of children (both in and out of the womb), climate alarmist theory, and globalism."
"We're seeing pastors sign this, and I always tell people, 'If your pastor hasn't heard of this, show him the website, if they're not willing to sign it, it's pretty basic Christianity, there's probably a reason if they're not willing to sign it,'" Miles said. "And that might be a good litmus test on what kind of church you're at."
Miles lamented the tendency within the Church to focus on secondary doctrines while neglecting the pressing challenges posed by external forces. He stressed the need for Christians to unite over primary beliefs in order to effectively address the attacks on freedom and faith.
"There is a real attack against this nation, there are those that want to divide the Church to gain power," he said. "They know if Christians continue to vote Kingdom principles, the Left will never win an election for all eternity. 
"My encouragement to pastors around this country would be to look for ways to unite with brothers and sisters in Christ over primary beliefs while knowing what beliefs you need to stand against."
Woke Jesus: The False Messiah Destroying Christianityis now available.