Look Out, It's a Religious Extremist!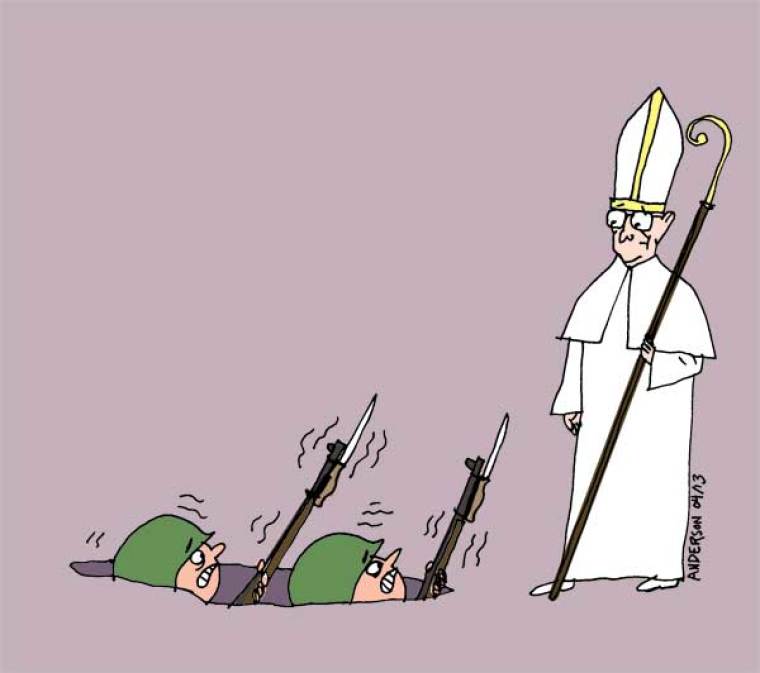 A U.S. Army Reserve Equal Opportunity training brief describes "Evangelical Christianity" and "Catholicism" as examples of "religious extremism," according to the Archdiocese for the Military Services and the Chaplain Alliance for Religious Liberty, who shared a copy of the documents with The Christian Post.
"The number of hate groups, extremists and anti‐govt organizations in the U.S. has continued to grow over the past three years, according to reports by the Southern Poverty Law Center. They increased to 1,018 in 2011, up from 1,002 in 2010 and 602 in 2000," reads the first page of the slide presentation labeled "Extremism & Extremist Organizations."
Read more at http://www.christianpost.com/news/evangelical-christianity-catholicism-labeled-extremist-in-army-presentation-93353/#py7BxKtk7vA2KlLL.99