Jennifer Hudson hosts 5-year-old 'preacher' seen by over 20 million baptizing his 'Paw Patrol' toy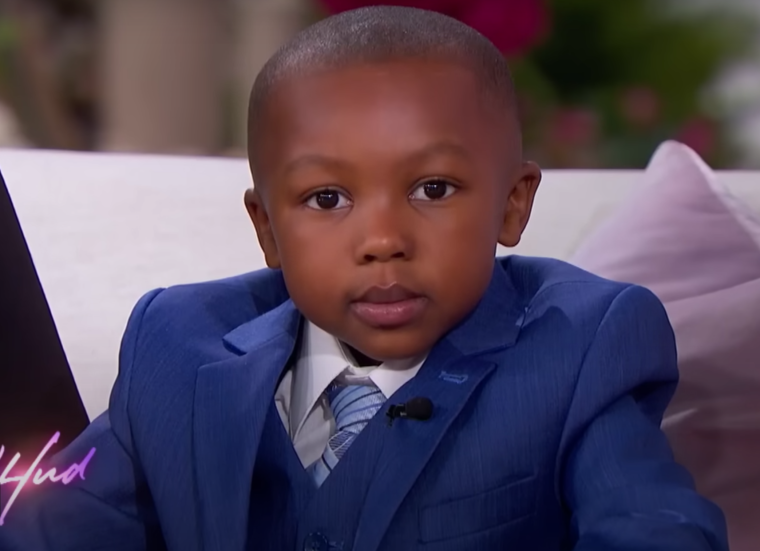 Award-winning singer Jennifer Hudson, who now has her own self-titled daytime television show, recently featured a 5-year-old preacher's kids who gained notoriety after a video of him baptizing a stuffed animal was seen by millions online. 
"OK, y'all ready for a little church today? Hudson said, introducing her audience to Luke Tillman, whom she called a "preacher." Tillman's mom captured the young boy dressed in a costume and singing the song "Take Me to the Water" in a bathtub filled with water as he acted out a baptism on his "Paw Patrol" toy named Chase. 
Tillman enthusiastically told Hudson that he wants to grow up to be a preacher and a Christian, just like his father, who he's been closely watching during church services. He told Hudson that he waited a long to be baptized after he first asked his father to baptize him at age 2. His father later baptized him when he was 4. 
"When I grow up I'm gonna be a pastor and a Christian," Tillman declared.
Hudson was baffled by the young man as the audience cheered.
"It's a blessing," Tillman's father said. "I'm thinking, now the pressure is always on PK's (preacher's kids) and the whole development of him and desire to want to do it and genuinely want to do it; it's a blessing.
"This year is 20 years of me preaching, and he preached to 20 million people in one week," the proud dad added. "I haven't reached that in 20 years. I'm very happy about that."
The interview ended with Tillman singing "Take Me to the Water" with the Oscar and Grammy Award winner who joined him, along with the audience.
Hudson then blessed Tillman with a basket of Paw Patrol characters.
"You have lifted us all up. You have an amazing calling on your life, so you keep doing what you're doing, OK, and walking to God's will. You gonna do that?"
"I'm never forget about God," he declared. 
Hudson, who grew up in the church, told The Christian Post in a previous interview that she "learned at a very early age" that her talents are a gift from God. "I feel as though as long as I hold on to that, it keeps you grounded in a way." 
"To even hold on to the gift that is given and to be able to honor that when you're conscious enough, or wise enough, discerned enough to know that it's not you, but it's God working through [you]."