1.3K Sign Up for NYC Witchcraft Event to Put Hex on Brett Kavanaugh, 'All Rapists and Patriarchy'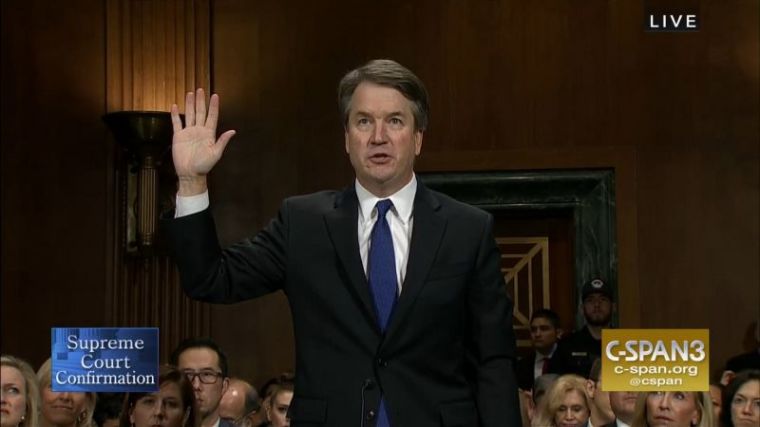 Over 1,300 people have signed up to attend a public witchcraft event aiming to place a hex on Supreme Court Justice Brett Kavanaugh, along with "all rapists" and the patriarchy behind them.
"Please join us for a public hex on Brett Kavanaugh, upon all rapists and the patriarchy at large which emboldens, rewards and protects them. We are embracing witchcraft's true roots as the magik of the poor, the downtrodden and disenfranchised and it's history as often the only weapon, the only means of exacting justice available to those of us who have been wronged by men just like him," reads a Facebook event description page, organized by Brooklyn, New York, metaphysical shop Catland.
"He will be the focal point, but by no means the only target, so bring your rage and and all of the axes you've got to grind," it adds of the Oct. 20 event.
"There will also be a second ritual afterward - 'The Rites of the Scorned One' which seeks to validate, affirm, uphold and support those of us who have been wronged and who refuse to be silent any longer."
Kavanaugh, who was sworn in to the Supreme Court last week, faced significant controversy during the confirmation process. He was accused by California professor Christine Ford of attempting to rape her during a house gathering in the 1980s, something which he strongly denied.
The Senate confirmation process drew major debates between Republics and Democrats, with supporters of the latter protesting in Washington, D.C., against Kavanaugh.
The planned witchcraft event was referenced by Amy Kremer, co-founder of the group Women for Trump, in an interview with MSNBC on Sunday. 
"It is a scary time right now," Kremer said, noting that conservative leaders are being targeted in public.
"Now, you've got witches that are placing a hex on [Supreme Court Justice] Brett Kavanaugh," she added.
The public hex event comes following reports that the numbers of self-identified witches has risen dramatically in America in recent decades.
"While the U.S. government doesn't regularly collect detailed religious data, because of concerns that it may violate the separation of church and state, several organizations have tried to fill the data gap," Quartz said last week.
"From 1990 to 2008, Trinity College in Connecticut ran three large, detailed religion surveys. Those have shown that Wicca grew tremendously over this period. From an estimated 8,000 Wiccans in 1990, they found there were about 340,000 practitioners in 2008. They also estimated there were around 340,000 Pagans in 2008."
In February 2017, witches from around the world gathered to cast a spell aimed to "bind" President Donald Trump and see him removed from office.
A Facebook group set up around the effort vowed to continue casting spells to bind Trump "and all those who abet him" at midnight on every waning crescent moon until he is removed from office.