2,700-Y-O 'Governor of Jerusalem' Seal Discovery Backs Biblical Accounts in 2 Kings, 2 Chronicles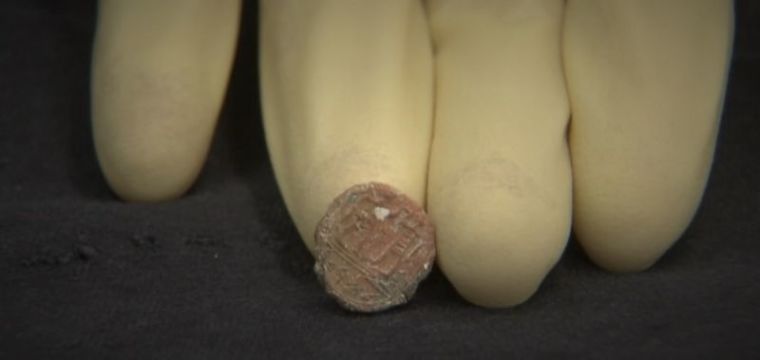 Archaeologists in Israel said on Monday that a rare 2,700-year-old clay seal discovered bearing ancient Hebrew script and belonging to a governor of Jerusalem corresponds to a number of accounts in the Bible.
The Times of Israel reported that the clay seal impression was found as researchers were combing through dust collected from a First Temple structure not far from the Western Wall, where excavation work has been going on since 2005.
"This is the first time that such an impression was found in an authorized excavation. It supports the biblical rendering of the existence of a governor of the city in Jerusalem 2,700 years ago," said site excavator Shlomit Weksler-Bdolah.
Jerusalem Mayor Nir Barkat, who was presented with the "Belonging to the governor of the city" inscription, added: "It is very overwhelming to receive greetings from First Temple-period Jerusalem. This shows that already 2,700 years ago, Jerusalem, the capital of Israel, was a strong and central city."
A couple of instances in the Bible talk about king-appointed governors of Jerusalem, including in 2 Kings, where Joshua is referenced in the position, and then in 2 Chronicles, which says that Masseiah was governor during the reign of Josiah.
The latest excavations have provided insights into Jerusalem's Second Temple and Roman periods, with another six seals uncovered in a large Iron Age building.
"The seal impression had been attached to an important transport and served as some sort of logo, or as a tiny souvenir, which was sent on behalf of the governor of the city," Weksler-Bdolah noted in an Israel Antiquities Authority release.
Researchers at Jerusalem's Har Hotzvim technology park first spotted the seal impression a year ago, leading to close analysis.
Beside the inscription, the seal also bears an image of two figures wearing striped garments who are facing each other.
Hebrew University professor Tallay Ornan and Tel Aviv University professor Benjamin Sass explained in their observations that "above a double line are two standing men, facing each other in a mirror-like manner. Their heads are depicted as large dots, lacking any details. The hands facing outward are dropped down, and the hands facing inward are raised. Each of the figures is wearing a striped, knee-length garment."
Barkat used the recent discovery to highlight Israel's claim over Jerusalem, stating that the city has been "continually populated by the Jewish people for more than 3,000 years."
"Today we have the privilege to encounter another one of the long chain of persons and leaders that built and developed the city. We are grateful to be living in a city with such a magnificent past, and are obligated to ensure its strength for generations to come, as we daily do," the mayor added.
Back in September, archaeologists discovered dozens of seals with "biblical-type" names at an excavation at Jerusalem's city of David.
The seals and impressions were written in ancient Hebrew, and gave new evidence for the theory that Israelites fleeing the Assyrians in 586 B.C. found refuge in the southern kingdom of Judah.