4 British Missionaries Kidnapped in Nigeria; Justin Welby Urged to Help as Manhunt Begins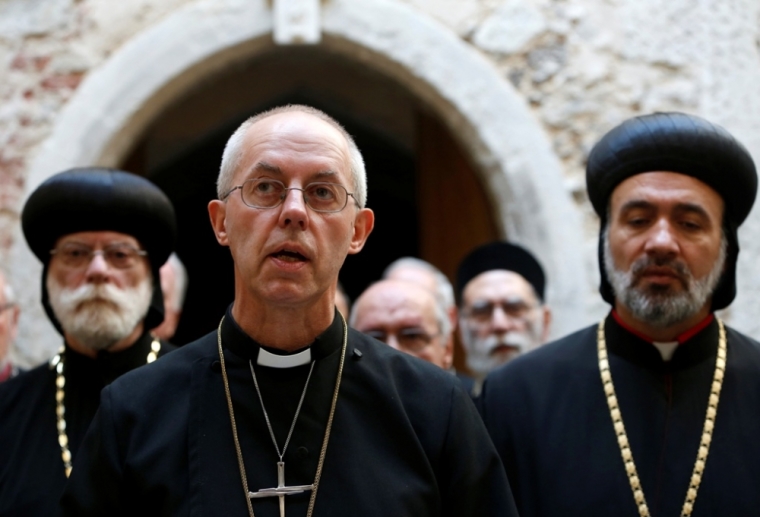 The Archbishop of Canterbury Justin Welby is being urged to do all he can to help the four British missionaries who were recently kidnapped in Nigeria, while a manhunt is underway for the assailants.
"Resolution is an important part of the archbishop's work and with his background in this area he should play a personal role," Angela Williams, chief executive of Christian Concern, was quoted as saying by The Times on Friday.
"He has the experience of negotiating with kidnappers in this area."
A former GP, his wife, and two other British volunteers were kidnapped last week in the Niger Delta, though The Daily Telegraph noted that the Foreign Office has requested their identities not be published.
In the past, Welby, who worked as an oil industry executive before his ordination, risked his own life speaking with militants in order to get them to release hostages.
Welby also flew to Nigeria in 2014 to pray for the release of the more than 200 Christian schoolgirls who were kidnapped by Islamic radical group Boko Haram.
The Telegraph noted that the missionaries operated a series of clinics at the Niger Delta for the past 14 years despite a high risk of kidnappers, robbers and pirates.
Zanna Ibrahim, Delta's police commissioner, said that the main suspects are a local militant group called the Karowei.
"The kidnap may not be unconnected with the present onslaught on militant activities embarked upon by the military, codenamed Operation Crocodile Smile," he suggested.
Ibrahim noted that the same group has been blamed for other kidnappings. Unlike other terror groups in the country, such as Boko Haram, the Karowei carry out attacks not so much to kill, but to seek ransom for victims.
The police commissioner said that an anti-kidnapping team was "already on the trail of the suspects."
Chief Theo Fakama of the local Enukorowa community said that the villagers are upset over the kidnapping of the missionaries, who had "brought succor to residents of the community for the past three years."
Father Ralph Madu, secretary general of the Catholic Secretariat of Nigeria for the Catholic Bishops' Conference of Nigeria, noted that such kidnappings are common.
"It is most likely that that the four who were kidnapped just happened to be in the wrong place at the wrong time; I would doubt that they were targeted because they are Christians," he suggested.
John Pontifex from Catholic charity Aid to the Church in Need said, however, that the incident "is a salutary reminder that violence and oppression in Nigeria is by no means confined to the north of the country which has been terrorized by Boko Haram and other militant groups."
"People all over Nigeria are at risk from organized crime," Pontifex said. "We very much hope and pray that all four will soon be released safe and sound."