5 Reactions to Donald Trump's 'Both Sides' Comments on Charlottesville Violence
David French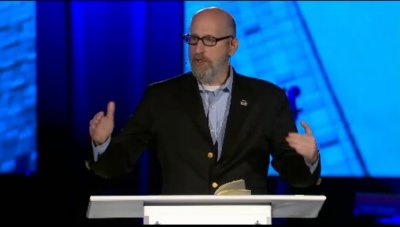 Conservative columnist David French authored a piece for National Review in which he called Trump's "both sides" press conference as the moment when Trump "gave the alt-right its greatest national media moment ever."
"What makes this all the more puzzling is that it is so easy to say the right thing here. Do not call anyone at a racist rally a 'very fine' person," wrote French.
"It's not hard to name and condemn an act of alt-right terrorism. It's not hard to name and condemn the alt-right without equivocation. And it's not hard to also condemn political violence on all sides."
French noted that while there were indeed some violent left-wing activists among the counter-protesters, "all that pales in importance compared to his stubborn and angry attempts not just at moral equivalence (after all, no one on the Left committed murder this weekend) but at actually whitewashing evil."
"Donald Trump loves people who love him, and the vile and vicious alt-right has loved him from the beginning. Today, he loved them right back," concluded French.