50 Christian Indonesians Threatened by Death Granted Reprieve Against Trump Deportations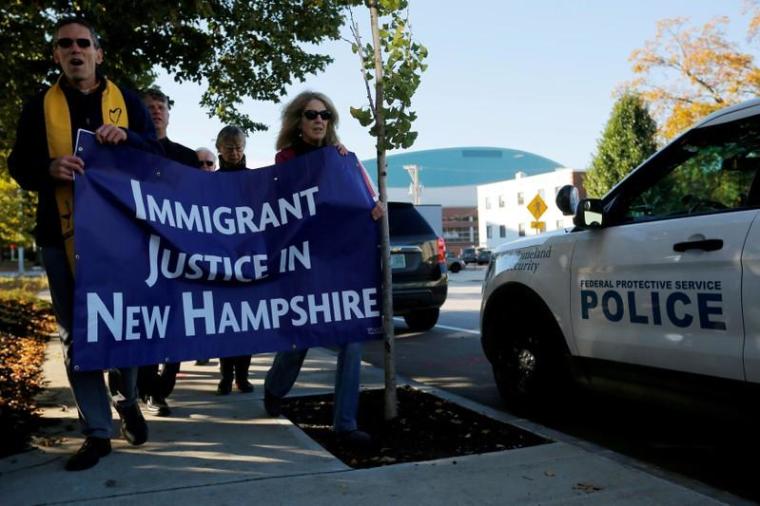 Close to 50 Christian Indonesians living in the U.S. targeted by President Donald Trump's deportation orders scored an important reprieve on Monday after a judge ruled that the federal court has the authority to take up their case.
U.S. District Court Judge Patti Saris in Boston stated in the ruling that despite the arguments of Trump's administration, the federal court does have jurisdiction in the matter, and found that immigration officials should not be be allowed to carry out immediate deportations of the Indonesians.
The American Civil Liberties Union, which is representing the 50 Christians, said that the believers have lived in the United States for more than a decade, and if deported face the risk of persecution, torture, or death back home in the world's largest Muslim nation.
"It reaffirms the central role of the federal courts in ensuring that there is a fair process when someone's life may be at stake," ACLU's Lee Gelernt said, according to The Associated Press.
"The court soundly rejected the government's position that the federal courts lack authority to ensure that individuals have an opportunity to present their case before an immigration judge before they're removed."
The U.S. government has been looking to deport the Christians, many of whom have been living in seacoast communities in New Hampshire. A 2009 deal brokered by Democratic U.S. Sen. Jeanne Shaheen had allowed them to stay in the country as long as they regularly reported to the Immigration and Customs Enforcement office.
The ACLU stated that ICE agents recently gave the Christians only two weeks to purchase their plane tickets back to Indonesia and leave the country, however.
Shaheen praised the latest court ruling, insisting that New Hampshire "should continue to be a sanctuary to the Indonesian community that fled religious persecution."
"Deporting these individuals will needlessly split families and communities, and put lives in danger. I'll continue to make every effort to prevent these deportations so that the Indonesian community can continue to live peacefully in New Hampshire," she declared.
Lee Gelernt, deputy director of the ACLU's Immigrants' Rights Project, added:
"In its rush to deport as many immigrants as possible, ICE is putting families who have lived in the United States peaceably for decades in grave danger of being persecuted or killed. The court was correct to stop this from happening."
A number of Indonesian Christians living in the U.S. have said that they have been detained and told by ICE agents to leave the country.
Earlier in November Saris sided in another ruling in favor of one of the believers, Terry Rombot, stating that his rights were violated by his detention at ICE.
Rombot had temporarily been allowed to remain in the U.S. under the terms of a 2010 deal with ICE. But in 2015 he was told to prepare to leave the country.
Then, on Aug. 1 when he appeared for a check-in with ICE, he was told that all people living illegally in the country are subject to deportation and was arrested.
His lawyers argued that a 2015 letter from ICE under former President Barack Obama's administration had promised that he would have a chance to prepare for an "orderly" departure.
"This is what intent was, that he would be given the opportunity to leave under his own steam and not under shackles," Saris stated.
Other believers have also found themselves in the path of Trump's deportation initiatives, though in a similar case in July a federal judge in Michigan halted the deportation of 1,400 Iraqi nationals.