A Look Inside the Wartburg Castle Where Martin Luther Translated the New Testament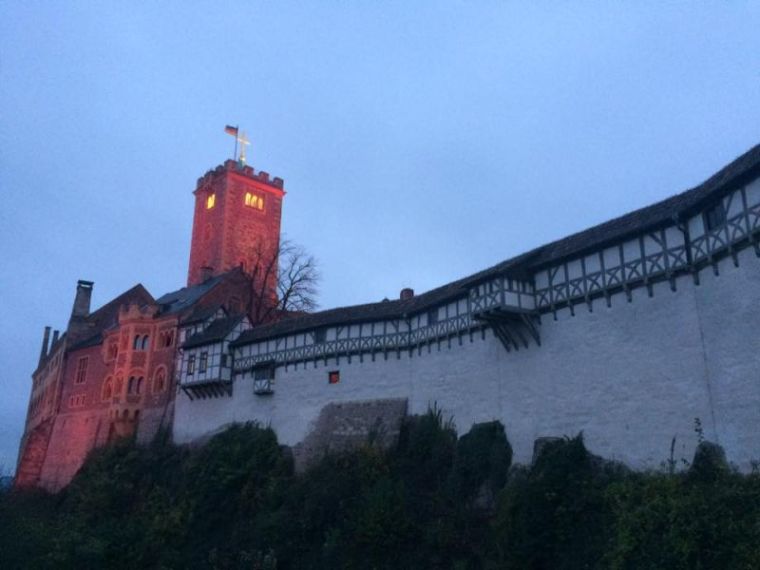 EISENACH — The castle that lies at Germany's geographic center once sheltered an Augustinian monk who changed the course of world history.
Shortly after Martin Luther was excommunicated by Pope Leo X and his refusal to recant at the Diet of Worms, elector Frederick the Wise requested that he be allowed to stay at the Wartburg, a castle built during the Middle Ages. Luther stayed there from May 1521 to March 1522. While there, he translated the New Testament into German, which was not the first translation but became the most popular and widely circulated. Today, Germans credit Luther for much of the vernacular language they speak today.
The Christian Post was in Germany from Oct. 29 to Nov. 4, covering the 500th anniversary of the Reformation and was given a tour of this landmark edifice on Nov. 1. The exhibition at the Wartburg has received 300,000 visitors since May, exhibition staff told CP.
Here is a look inside this landmark. (Click arrow above image)