Actor Chris Pratt Takes Girlfriend Katherine Schwarzenegger to Church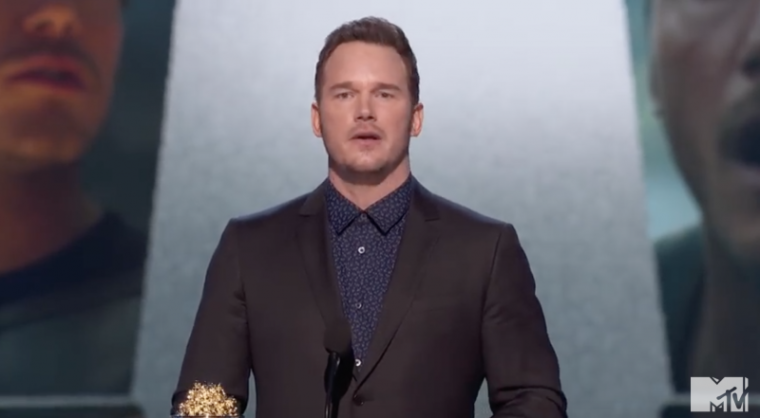 "Guardians of the Galaxy" star Chris Pratt was spotted with his new girlfriend Katherine Schwarzenegger after the two attended church last week.
Pratt and Schwarzenegger, oldest daughter of actor/politician Arnold Schwarzenegger and broadcast journalist Maria Shriver, have been linked together since June, according to PEOPLE, which reported that the couple spent this past Father's Day together. 
The 39-year-old actor and the 28-year-old author were spotted kissing after attending a Sunday service in California with Pratt's 5-year-old son, TMZ reported earlier this month.
Both Pratt and Schwarzenegger have been vocal about their faith in public forums. The lifestyle blogger was raised Catholic but in recent years has attended nondenominational Christian churches with her mother, brother Patrick and lately now with Pratt. She often shares inspiring quotes on Twitter and recently retweeted Rev Run: "God's way is better than your way. His plan is bigger than yours, it'll be more rewarding than your wildest dream. Now trust him and Chill."
Pratt, who starred in "Avengers: Infinity War," has made it a goal to share his faith with others. After his recent divorce from actress Anna Faris, he revealed that his pastor's books have been helping him keep his faith strong.
"I read books by my Pastor, Chad Veach in Zoe Church LA," he said in a home video posted in December. "I find his book Faith Forward Future to be very helpful!"
TMZ first reported that Pratt was attending Veach's church after his very public split with his wife of eight years. The actor has taken his son, Jack, to the church at the Del Rey Theater in Los Angeles several times.
The "Jurassic World" actor recently accepted the Generation Award at this year's MTV Movie & TV Awards and used the platform to share nine points of advice, including Christian guidance.
"God is real. God loves you. God wants the best for you. Believe that, I do," he said.
On Aug. 2, he also sported a "Jesus Loves You" t-shirt while leaving the gym in Los Angeles and pointed to it for paparazzi to see.