Who Is Andrea Leadsom? 6 Facts About Devout Christian in Race to Be the UK's Next Prime Minister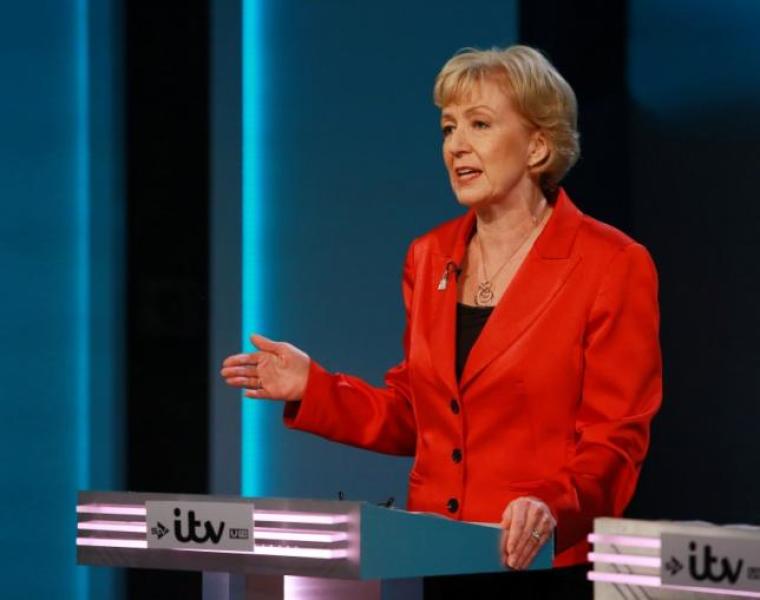 British Conservative Member of Parliament Andrea Leadsom is challenging Home Secretary Theresa May on the ballot to become the U.K.'s next Prime Minister, and has recently been receiving a good deal of attention about her political and personal life.
Here are six interesting facts about Leadsom, including her devout Christian faith in her own words.
1) Leadsom participates in a Bible study group at Parliament
"I am a very committed Christian. I think my values and everything I do is driven by that. It's very important to me. I actually study the Bible in Parliament with a group of colleagues and I do go to church but I am not a regular. There's the cross party Christians in parliament group and there are various Bible studies groups, which I find incredibly helpful," Leadsom said in an interview with The Telegraph.
The Telegraph noted that Leadsom's devotion to her Christian faith is different from Prime Minister David Cameron, "who once compared his faith to the reception for Magic FM in the Chilterns — 'It comes and goes.'"
2) Prayer is central in her life
"I do pray a lot — all the time — mostly for support and doing the right thing. That's what I really want — to be seen as principled and honourable and not the opposite; to do the right thing," Leadsom told The Telegraph.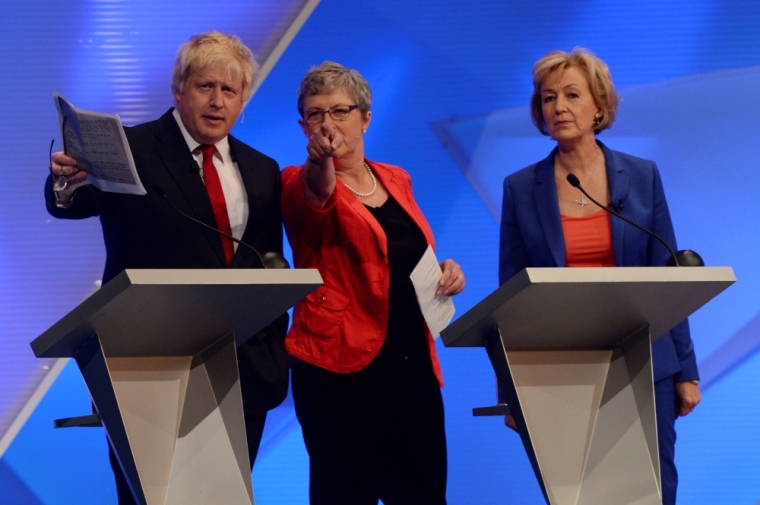 3) She was a strong backer of the Leave EU campaign
Over 17 million people in the U.K. voted to leave the European Union in a referendum on June 23 which is widely known as "Brexit." Leadsom joined other euroskeptic leaders from the Conservative, UKIP and Labour Parties in televised debates about outcomes for citizens if they voted to leave the political bureaucracy.
Leadsom has insisted that Britain's next leader must be fully committed to the results of the referendum and to implementing the will of the people.
"Key negotiating people would certainly need to believe that our future is much better outside of the EU," Leadsom has said.
"Obviously in government you need highly competent people to do the job. But certainly in actually negotiating our future arrangements with the EU, it's got to be someone who really believes we can do it and a team who believes we can do it."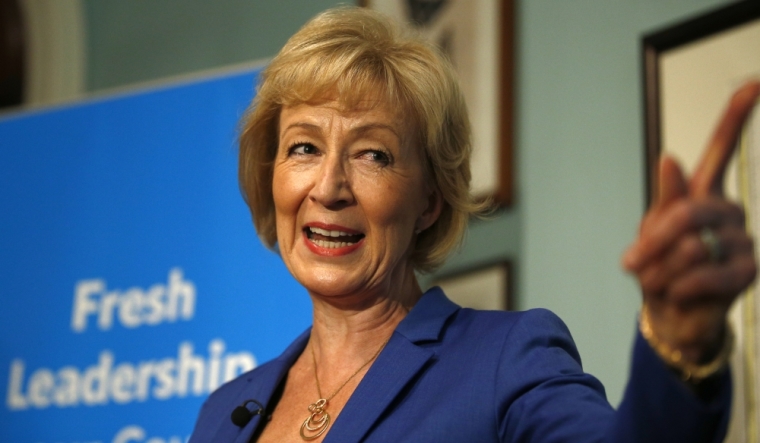 4) Her real passion is social justice and helping children
While she's an energy minister with a 25 year banking career before becoming an MP in 2010, Leadsom has said her real passion is social justice and helping children.
"My real passion is social justice, resolving the lack of empowerment, the lack of skills, the fact that young people can't get on the housing ladder, they feel they can't have a decent job, they feel they aren't in control of their lives," she said.
"I have a real passion for giving [children] the best start in life, so going right back to the beginnings and supporting the early years, which is where your emotional capacity is determined that stays with you for the rest of your life."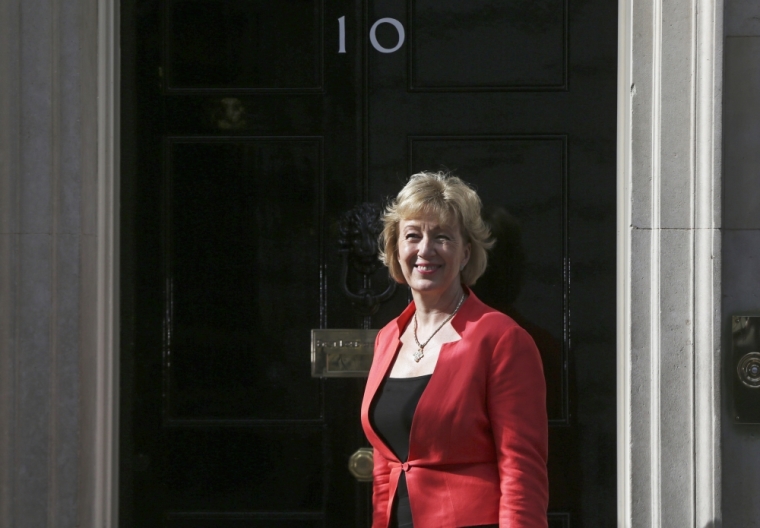 5) Leadsom was greatly inspired by and is flattered to be compared to Margaret Thatcher
Leadsom said she first saw Thatcher, the late British prime minister known as the "Iron Lady," from afar when she was a child, but the two formally met during Thathcher's later years.
"As a person, she was always kind and courteous and as a leader she was steely and determined. I think that's an ideal combination — and I do like to think that's where I am," Leadsom said of Thatcher.
"I met her a few times. I was always in awe of her and I don't think people should be in awe of me. I'm just a normal person. For me, family comes first."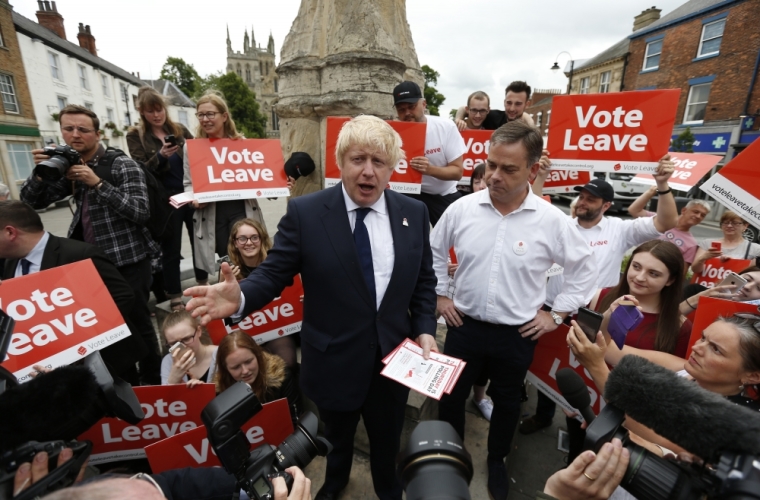 6) Boris Johnson is backing Leadsom to become the UK's next prime minister
Boris Johnson, the former mayor of London who until recently had been considered a leading candidate for the prime minister role himself, is backing Leadsom against her opponents, Theresa May and his former ally Michael Gove.
"She has long championed the needs of the most vulnerable in our society. She has a better understanding of finance than almost anyone else in Parliament. She has considerable experience of government. She is level-headed, kind, trustworthy, approachable and the possessor of a good sense of humour," Johnson said, according to The Guardian, adding that she has specialized in the "EU question."
Johnson dropped out of the running at the end of June in a shocking decision, stating that ater having "consulted colleagues," he conclude that he can not be the U.K.'s next leader.
Leadsom received 66 of the votes cast by Conservative MPs on Tuesday, coming in second place to May's 165 votes. With former Secretary of State for Education Michael Gove receiving another 48 of the votes, the eventual outcome of the voting process and the next British prime minister will be decided on Sept. 9.