Andrew Luck in Talks With Colts for A New Contract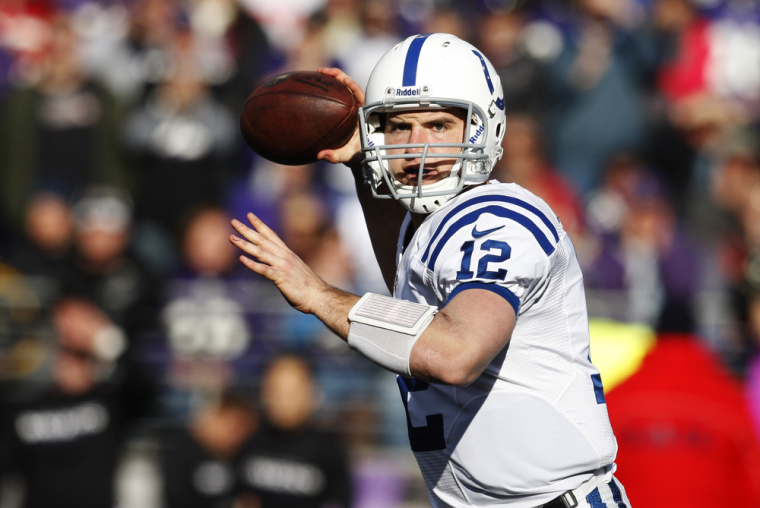 Andrew Luck is reportedly discussing with Indianapolis Colts for the biggest contract in the league.
Adam Schefter from ESPN tweeted about the said deal and wrote "Colts already have been working on parameters of blockbuster mega deal for QB Andrew Luck, per league sources. Could be richest deal in NFL."
The NFL insider further revealed that the deal is in the amount of $25 million per year. Although the deal cannot be sealed until the new league year starts, both parties have expressed the desire to make it happen so Luck can stay with the Colts for more years.
The Colts CEO Jim Irsay refused to comment about the rumored deal. The CEO added that the contract is not his first priority since Luck has just finished his third year out of a five-year agreement.
NFL fans said that Luck is on his way to become the "finest quarterback in football." The football star was the first choice for NFL in 2012 after he graduated from Stanford.
Luck led the Colts to a total of three consecutive playoff appearances, which includes their first AFC Championship Game ever since 2009. The player achieved third in NFL with 4.761 passing yards and 40 touchdowns against 16 interceptions in 2014.
Unfortunately, the team lost to New England Patriots in the AFC Championship Game, which means they are unable to reach the Super Bowl. Luck may have some struggles but he delivers and meets the expectations of the entire team.
Luck is also popular with the NFL fans. According to the sales report of Dick's Sporting Goods, the player's jersey came in second as the best seller of the year after Peyton Manning. Luck tied at number two with Carolina Panthers' Luke Kuechy.
Fans can reminisce Luck's best moves in 2014 with this video clip dedicated for the player.