Andrew Palau hosts evangelistic festival in Florida as father remains in hospice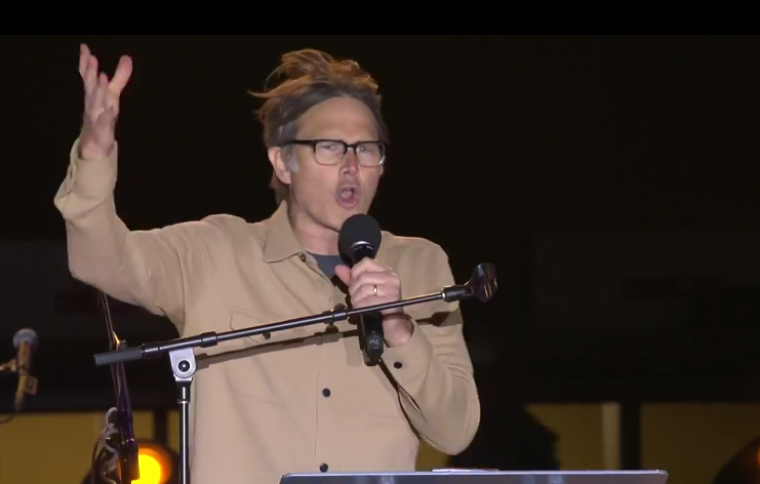 In the days following the announcement that world-renowned evangelist Luis Palau was placed in hospice care as he battles lung cancer, he gave his son Andrew Palau his blessing to carry the torch and head to Florida for a major evangelistic event last weekend. 
The event, held in Brevard County, Florida, was an outreach named Space Coast CityFest. The event brought together over 200 local churches and non-profit organizations to proclaim the Gospel in the area.
"We are so happy. The weather was a miracle. We were expecting storms, but it parted like the Red Sea when it came near us. So, we could not possibly be happier," Andrew Palau, who has followed in his dad's footsteps as an evangelist, shared in a local interview following the event on Saturday. 
The free two-day festival at Space Coast Daily Park took place on March 6 and March 7. The event featured performances by award-winning artists Zach Williams, Casting Crowns, Mac Powell, Mandisa, Andy Mineo, Social Club Misfits and illusionist John Michael Hinton. 
Space Coast CityFest consisted of several outreaches at local prisons, a youth rally, a gathering for first responders, a luncheon for business and civic leaders, and multiple evangelistic events led by Palau. Andrew Palau's wife, Wendy, led some events for women. 
On Saturday, Palau discussed the recent news of his dad entering in-home hospice care and revealed that being in Space Coast CityFest this weekend was encouraged by his father.
"Just days after we had to break the news about dad's health, Wendy and I jumped on a plane back to Florida. ... On one hand, it was a hard decision to leave dad in his current state. On the other hand, it was the easiest decision in the world. It was exactly what dad wanted. I know for a fact. He told me," Palau described.
He shared what his 86-year-old father said to him: "Go, Andrew. We've said all we need to say. No regrets. Pure joy. Now don't let me get in the way of you preaching the Good News!"
Hundreds attended the events and responded to the Gospel invitation, Palau said. 
"It's for this very reason we share the Good News ... so that everybody would be ready for their moment," he testified. "And so we go! But now we need your prayers."
The faith-filled event also included a family fun stage and action sports demonstrations from popular skateboard, BMX, and freestyle motocross athletes. 
Throughout the weekend, Palau shared a clear message of hope and faith in Jesus Christ.
Space Coast CityFest was originally scheduled for 2020 but was rescheduled due to the COVID-19 outbreak. The minister noted that the postponed event led to more churches getting involved this year.
It was the first live festival held by the evangelist since the pandemic began.
"I feel very thankful," Andrew concluded. "If he [dad] wasn't as sure or as confident as he is about his future in eternity, it would be a little more difficult. But with everything we have said tonight, everything we see in the Bible is to prepare people for that very moment that you would have confidence in where you are going. In 1 John 5, it talks about, 'I write these things so that you may know you may have eternal life.' And that's what we have been talking about and how that exchange works."
Andrew Palau was saved at a Luis Palau function in 1993 after years of being backslidden. Now he's leading his own evangelistic campaigns worldwide, proclaiming the Good News of Jesus Christ.