Android 5.0 Lollipop Update on Galaxy S5 and S5 Plus Verizon, Sprint, T-Mobile Roll Out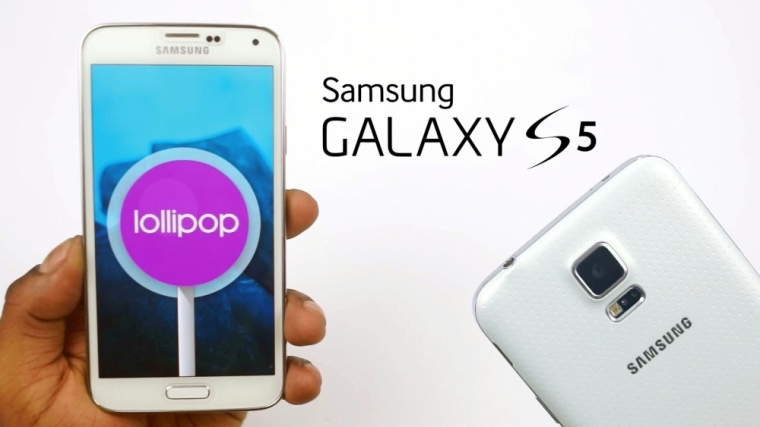 Samsung has officially released its Android 5.0 Lollipop update for its Galaxy S5 and S5 Plus handsets.
Samsung's Galaxy S5 and Galaxy S5 Plus now have access to Android 5.0 Lollipop after Samsung made the new OS update available for download this week.
The update, which includes an upgrade from Kitkat to Android v5.0 Lollipop, also features an enhanced VOWiFi UI and removal of the Lumen tool bar. Other changes feature an altered look for the home screen and app drawer, a different shade for new notifications and quick-settings menu, new lock-screen notifications and a recent apps list, as well as a different appearance for the settings menu and dialer screen.
The update is already available for both carrier-based and unlocked Galay S5 LTE-A devices in South Korea. Nordic countries in Europe can also start downloading their update from the Samsung KIES website.
In the U.S., Sprint, T-Mobile and Verizon have already rolled out their Android Lollipop 5.0 updates. However AT&T customers and Galaxy S4 owners across all carriers may have a longer wait ahead of them.
According to AT&T, which has lately gained the reputation of being the last carrier to release Android updates, they are putting the new software through rigorous testing "to avoid any bugs."
Meanwhile, AT&T customers are still on Android 4.4.4 Kitkat.
AT&T may have a point in the delay. Some bugs have been discovered on the new OS running on the Galaxy series, particularly on S5 and S4 devices. The randomly occurring kink causes the phone and Contact apps to crash and freeze, and the handset to brick until users perform a hard restart.
Other bugs cause the Alarm app to fail intermittently, resulting in complaints from customers who slept through important meetings or woke up late for work.
On the other hand, the delay with the AT&T rollout may prove beneficial in the long run for users who appreciate their devices not crashing or freezing in the middle of a critical phone call or important video conference.