Anglican Gay Marriage Debate Heats Up Over 'Procreation' vs 'Gift of Children' Wording at Weddings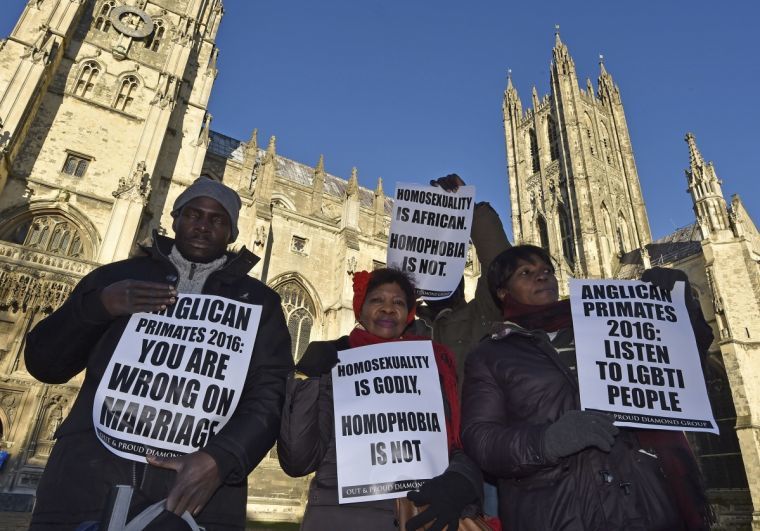 The internal debates in the Church of England over whether gay marriage should be embraced continues to intensify, with opposing letters seeking to advise The Episcopal Church in the U.S. over whether it should use the phrase "gift of children" instead of "procreation" in its marriage service.
Although CofE Secretary General William Nye pushed back against TEC's plans to change the wording to its marriage services, as many as 300 liberal-minded members recently published an open letter backing the plan.
Nye's letter is dated October 2017 but only emerged to the public earlier in April, and is included in a series of documents posted online by TEC's General Convention website.
It acknowledges that there is "division of opinion" regarding gay relationships in the Anglican communion, but points out that the CofE's official position is that "sexual activity outside marriage between a man and a woman is contrary to God's will."
Nye goes on to criticize TEC for seeking to use the phrase "the gift of children" in its marriage services, arguing that it's deliberately ambiguous and erases the "procreative function of sexual intercourse."
"The best one can say about effectively erasing one of the key traditional purposes of marriage is that it is a very big step to have taken unilaterally in the face of global understanding of our shared traditions across the Church of God," he states.
Over 300 CofE members signed an open letter published over the weekend addressed to TEC, in which they dissociated themselves from Nye's criticism, however.
"Thank you for leading the way on this important issue. We are grateful that you have recognized that not all married couples can have children and that a gender-neutral approach will enable us to become a loving and inclusive Church for all," the letter states.
"We still have a few problems to sort out over here with those who keep threatening to leave, but we know that your actions have given great hope to thousands and shown that the Church is not as homophobic as it can sometimes appear."
The letter counted on Monday that it had amassed 340 signatures, including two bishops and 33 members of the General Synod.
The CofE continues to face criticism from both conservative and liberal groups for its approach to homosexuality issues.
Justin Welby, archbishop of Canterbury and leader of the Anglican communion, has continued to affirm the definition of marriage as between one man and one woman, though in a controversial interview in October 2017 he said that he is unable to say whether gay sex is sinful or not.
"I don't do blanket condemnation and I haven't got a good answer to the question. I'll be really honest about that. I know I haven't got a good answer to the question. Inherently, within myself, the things that seem to me to be absolutely central are around faithfulness, stability of relationships and loving relationships," Welby clarified at the time.