Justin Welby Unable to Condemn Gay Sex in Interview, Admits He Is Struggling With Issue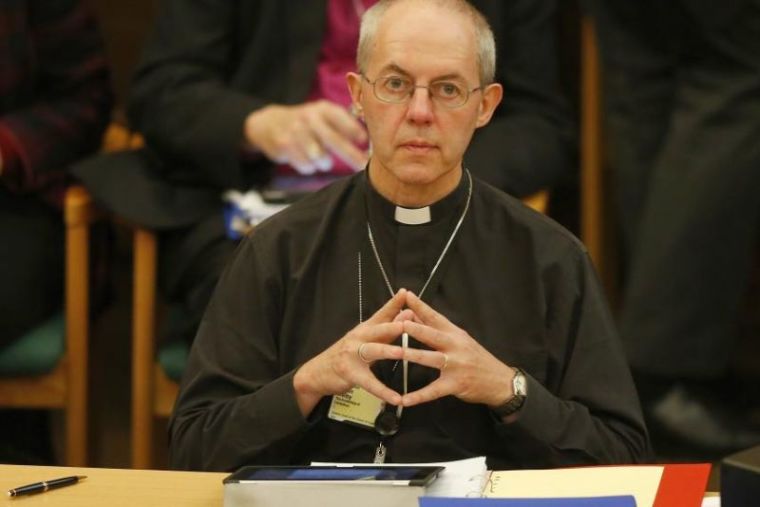 The Archbishop of Canterbury and leader of the Anglican communion, Justin Welby, has admitted that he's unable to answer whether gay sex is sinful or not, and is struggling with the question.
Welby was asked whether the practice is sinful in an interview with GQ magazine published on Monday, to which he responded: "You know very well that is a question I can't give a straight answer to. Sorry, badly phrased there. I should have thought that one through."
When asked to clarify why he can't give an answer, Welby added: "Because I don't do blanket condemnation and I haven't got a good answer to the question. I'll be really honest about that. I know I haven't got a good answer to the question. Inherently, within myself, the things that seem to me to be absolutely central are around faithfulness, stability of relationships and loving relationships."
Welby added that, in his opinion, a "loving relationship" could be between a man and a man or a woman and a woman, but at the same time said that he is aware of the historic biblical tradition, which the Church of England supports, that marriage is solely a union between one man and one woman.
"I know that the Church around the world is deeply divided on this in some places, including the Anglicans and other Churches, not just us, and we are — the vast majority of the Church is — deeply against gay sex," the Archbishop of Canterbury said.
Welby said that he's struggling when it comes to being faithful to tradition and Scripture while at the same time finding the call and will of God of how to respond to people in the 21st century that are looking for answers.
"I haven't got a good answer, and I am not doing that bit of work as well as I would like," he noted.
Still, Welby insisted that homophobic hatred is itself sinful.
"I don't think it is sinful to say that you disagree with gay sex. But to express that by way of hatred for people is absolutely wrong in the same way as misogyny or racism is wrong," he said.
Welby has admitted in past interviews that the strong relationships of his gay friends have "deeply challenged" him.
"The Church of England holds very firmly, and continues to hold to the view, that marriage is a lifelong union of one man to one woman," he said back in 2013. "At the same time, at the heart of our understanding of what it is to be human is the essential dignity of the human being."
Welby's latest comments come at a time when the Anglican communion is struggling internally to deal with the various attitudes and approaches toward gay relationships among its churches.
The Scottish Episcopal Church, which in June decided to approve gay marriage, is set to face consequences for that decision during the major global Anglican communion meeting this week.
The de facto sanctions are expected to be similar to the temporary suspension the U.S. Episcopal Church received in January 2016 following its own backing of gay marriage.
Several prominent U.K. Christian political leaders have been asked whether they believe gay sex is sinful in recent interviews.
Theresa May, the U.K.'s Prime Minister, has said that she does not believe gay sex to be sinful.
Tim Farron, the former Liberal Democrat leader who has since stepped down from his position due to conflicts with his Christian faith, refused to answer the question on a number of occasions, though at one point also suggested it is not sinful.