Anne Graham Lotz on Key Mistakes Christians Make When Praying to God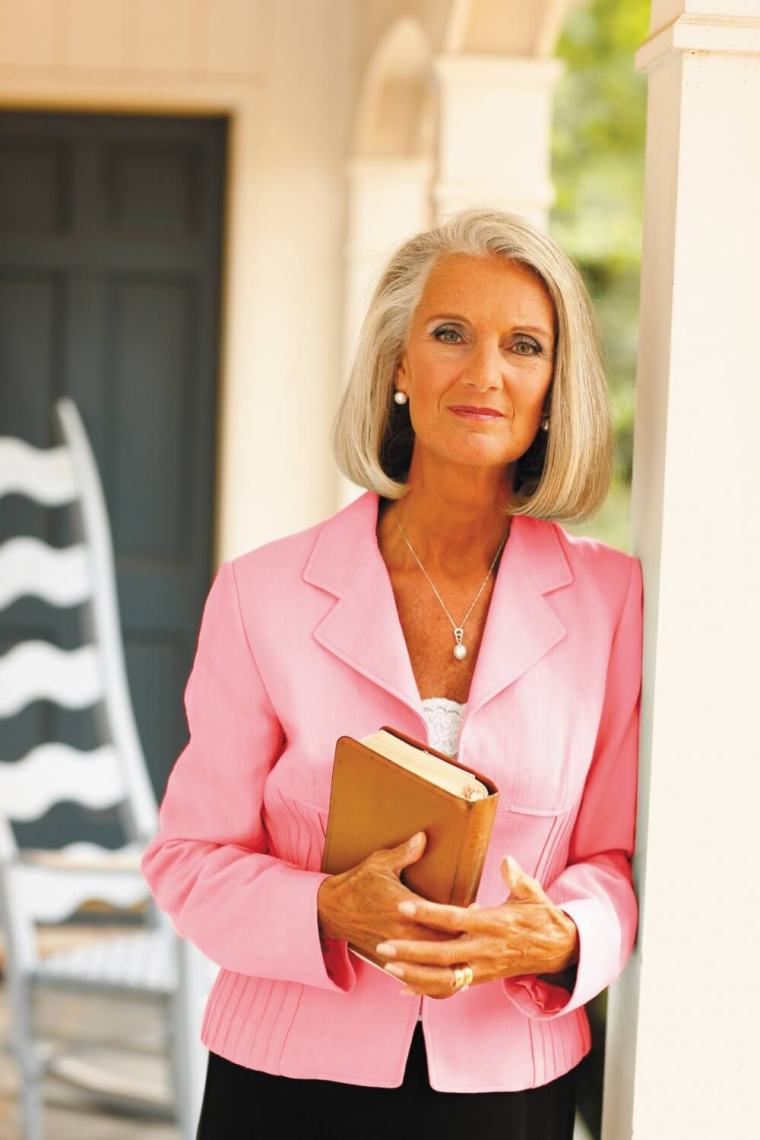 Anne Graham Lotz, daughter of evangelist Billy Graham, has outlined a number of key mistakes she sees people making in their prayers to God, and urges Christians to reject any suggestion that God can't help in times of need.
"Have you ever felt that your prayers are anemic? I wonder if it's because both of us are missing key ingredients such as focusing on God for who He truly is and an all-out … no-holds-barred … go-for-broke … nothing-held-back … old-fashioned desperation to get answers," Lotz wrote on Facebook Wednesday.
"Whether the issue is in our family, or in our marriage, or in our church, or in our community, or in the wake of terrorist attacks in Paris and San Bernardino, instead of buying into pop culture's attitude of 'God can't fix this,' are we desperate enough to stay on our knees until He does?" she asked.
Following the mass terror attack at a San Bernardino office building in December that left 14 people dead and 17 others wounded, the New York Daily News declared on its front page: "God isn't fixing this."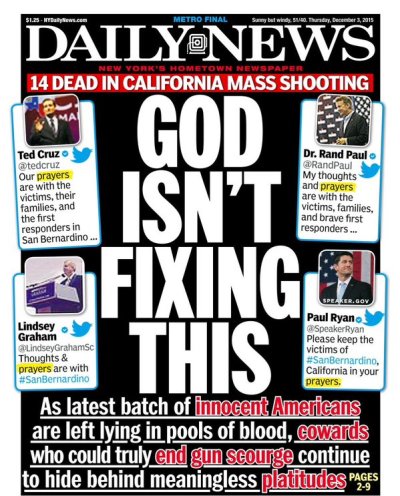 The cover was criticized by evangelical leaders, such as the Rev. Franklin Graham, who is Lotz's brother.
"I hope New Yorkers stop buying that paper! It's evident that this group is bashing the importance of prayer in order to promote their own gun control agenda. Here's some 'news' for the NY Daily News — prayers are not 'meaningless platitudes' as they say on their cover," Graham said at the time.
"Prayer is direct access to Almighty God and is the most powerful tool a Christian has. Prayer does make a difference in heartbreaking situations like this," he added.
Back in June, Lotz claimed that God allows terrorists to attack the U.S. because Americans have stopped giving God any attention.
"That is why God sends us wake-up calls. That's why he allows the terrorists to strike or a tornado to rip through our city, because for whatever reason, we don't seem to give Him our attention until we are desperate," she argued at the time.
"If we don't give Him our attention, then He is going to allow things to happen to make us more and more desperate until we do cry out."
Lotz said in her latest Facebook post that she is committing the year ahead to prayer, but "not the casual, everyday, pray-as-you-feel-like-it, run-of-the-mill, garden-variety type of prayer."
"Not even the arrow-type prayer that is a distress call for help. I am committed to reversing the thunder … praying God's Word and God's promises back to Him," she added.
"I want to push through any and every obstacle until Heaven is moved and nations are changed."