'Anointed Cake' Baked by Ex-Prostitutes Freed Man From Gay Life, Says Lance Wallnau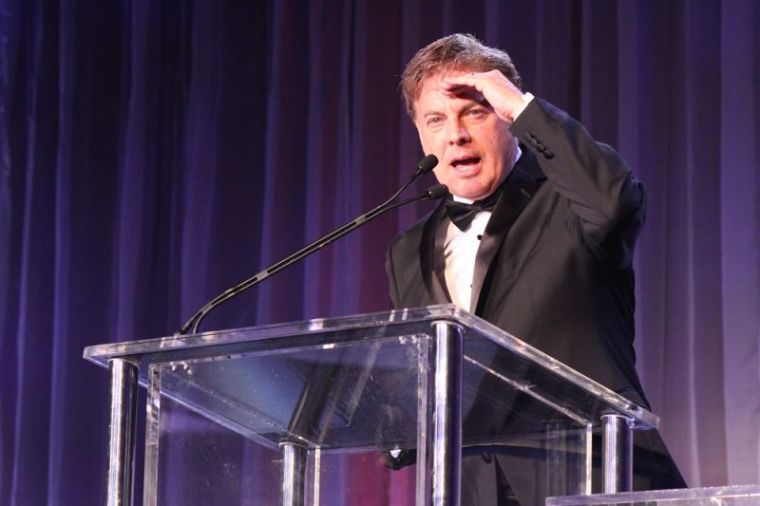 Dr. Lance Wallnau, a Christian thought leader who predicted Donald Trump would become president, claims an "anointed" cake baked by former "hookers" freed a gay bartender from homosexuality after he ate it.
During a Periscope session last weekend, a woman asked Wallnau to pray for her son to be delivered from homosexuality and he suggested that an "anointed cake" may work for her.
"I read a testimony today about the owner of a bar who was gay and this is crazy. Now I'm not saying this is gonna work for you, but some hookers — they were in this bar — got saved. And they got saved because one of the guys who used to hang out there got saved. And they baked a cake for the owner of the bar who was gay and very adamantly anti-Christian," he began.
"And they basically prayed over the cake. It was an anointed cake and they made the cake and gave it as a gift. And when he ate the cake — I know it's strange, this is the person's testimony, it's not mine — the power of God hit him while he was eating the cake," Wallnau explained.
"He (gay bartender) went back to the guy at the bar that had given it to him, that he knew had got religion. And he said 'what the heck. I had a weird experience eating your cake.' And he said 'well, that was the presence of God.' He ends up leading the guy to the Lord and baptizes him and when he gets baptized the guy gets delivered. And the spirit that was working him got broken off."
Wallnau's best-selling book, God's Chaos Candidate, is credited as being the catalyst that mobilized thousands of Christians to vote for Donald Trump and contributed to Trump's unprecedented election victory, according to his website.
He recalled in an interview with CBN this week how God revealed to him that Trump was like the Persian King Cyrus cited in the Bible. Cyrus decreed that the Jews living in captivity in ancient Babylon could return to Israel and rebuild their temple.
"America has been unraveling for two decades and Christians are probably the people that are the most sensitive to it," Wallnau told CBN. "What Trump represents is something like a block in the door that was closing."
He said he firmly believes that Trump's election is divine intervention.
"I really believe that the mercy of God intervened in this last election cycle and gave us an individual who has the willpower and the tenacity to be able to do a reset," he said.
He then recalled how God spoke to him specifically about Trump.
"I heard the Lord say, 'Donald Trump is a wrecking ball to the spirit of political correctness,'" he said. "After I met him I heard the Lord say, 'Isaiah 45 will be the 45th president...I go check it out; Isaiah 45 is Cyrus."
While Trump is not the typical evangelical, Wallnau said "he's got a fear of God."
"He's anointed of God. Isaiah 45 says, 'for the sake of Israel,' which would be the people of God, and so it has to do with Israel; it has to do with Christians," he said of President Trump.