Asia Bibi Freed From Prison, Reunited With Family but Stuck in Pakistan Awaiting Asylum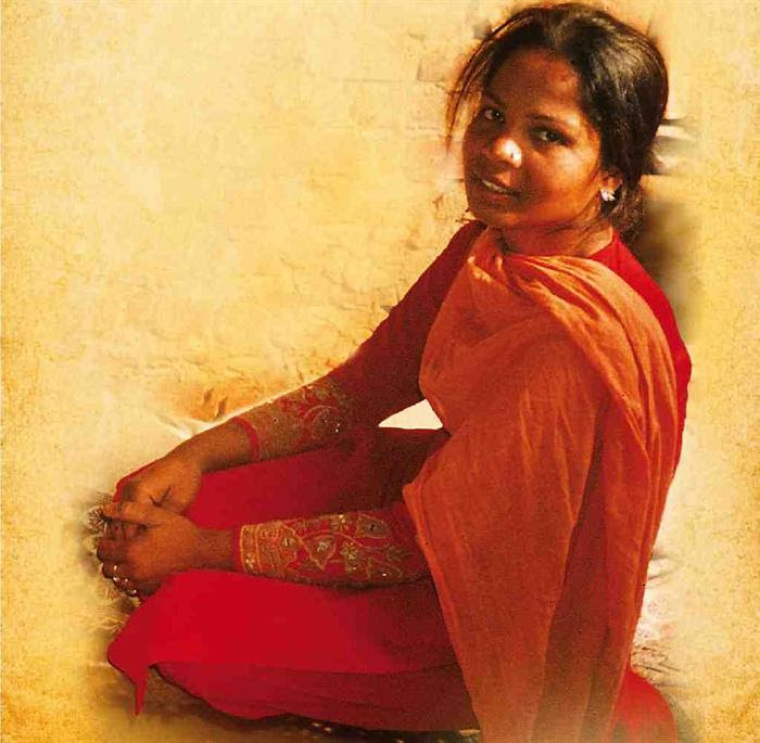 Pakistani Christian mother Asia Bibi has finally been freed from prison after spending over eight years on death row for allegedly committing "blasphemy" against Islam, but she and her family still remain in the Muslim-majority country awaiting asylum.
Government officials confirmed Thursday that the Catholic mother of five left a detention center in the Punjab province on Wednesday while aided by security due to radical Muslim death threats against her and her family following the news of her acquittal. Bibi was flown to Islamabad, according to The Guardian.
While early reports had indicated that Bibi was flown out of the country, a spokesman for Pakistan's foreign ministry told reporters on Thursday that those reports are not true.
"Let me state clearly that Asia Bibi remains at a safe place in Pakistan," the spokesperson said during a press briefing. "I would also request all of you to verify such news before issuing them, in line with standards of objective, impartial journalism to prevent needless sensationalism and controversy."
Bibi, a farm laborer from the Punjab province, was accused of insulting the Muslim prophet Muhammad in 2009 by Muslim farm workers after an argument over the Christian woman drinking from the same water supply as the Muslim women. As blasphemy is a crime punishable by death or life imprisonment in Pakistan, Bibi was sentenced to hanging in 2010.
After the Supreme Court ruled last month to acquit Bibi of the charges, thousands of radical Muslims took to the streets in protests that rocked several cities across Pakistan.
The protests were led by the political party Tehreek-e-Labaik Pakistan, which staunchly supports the blasphemy law.
As Muslims demonstrated for days in response to Bibi's acquittal, Bibi remained in jail and a deal was reportedly reached between the TLP and government officials in which the party leaders would call off the demonstrations in exchange for the Supreme Court reviewing its petition asking for the reversal of Bibi's acquittal.
As part of the agreement with TLP, Bibi is not allowed to leave the country until after the review is completed, which in some cases can take a matter of years to a decide. The government also agreed to put Bibi on the "Exit Control List."
When asked about the Supreme Court review during the briefing, the foreign ministry spokesperson said: "this is a technical and legal matter."
CNN reports that foreign ministry spokesperson Mohammad Faisal confirmed Thursday that Bibi is a "free woman."
"She is a free woman now," Faisal said. "Her writ is being heard. When a decision is made, she will go wherever she wants to go. It is a free country; she is a free national. She can go wherever she wants to go. No one can object to that. If a free national of Pakistan wants to go somewhere, he/she has to get a visa and go. Nothing odd about that."
A spokesperson for the papal charity Aid to the Church in Need told CNN that Bibi is with her family in a secured location as they wait to leave Pakistan.
Bibi's release from prison comes as her family has been seeking asylum from western nations due to the threats against their lives by radical Muslims.
"Help us get out of Pakistan. We are extremely worried because our lives are in danger," Bibi's husband, Ashiq Masih, told Catholic charity Aid to the Church in Need. "We no longer have even anything to eat, because we cannot leave the house to buy food."
Bibi's lawyer, Saiful Malook, fled Pakistan this week to seek asylum in the Netherlands. Malook told CNN on Thursday that Bibi has also filed an application for asylum in the Netherlands.
Masih has also reportedly appealed to the United Kingdom, United States and Canada for help. The Italian government has also said that it's working to relocate Bibi and her family.
Although Prime Minister Imran Khan has condemned the Muslim extremist protests of Bibi's acquittal, he has also received criticism over the government agreement with TLP.
"Khan swept to power earlier this year on promises to restore the rule of law, to champion the oppressed and marginalized, and to deliver justice. His party is, after all, called the Movement for Justice. But what does that even mean when, in the space of just two days, he went from warning the mob against using violence, to bowing to their demands?" Amnesty International's South Asia Deputy Director Omar Waraich asked in a statement. "He should now reverse his position again and return to his original stance of supporting the rule of law."
Pakistan ranks as the fifth-worst nation in the world when it comes to Christian persecution, according to Open Doors USA's 2018 World Watch List.