At least 27 Killed in Mass Shooting at Tunisia Hotel, Separate Bombing in Kuwait; British PM Cameron 'Appalled' at Rising Terror Attacks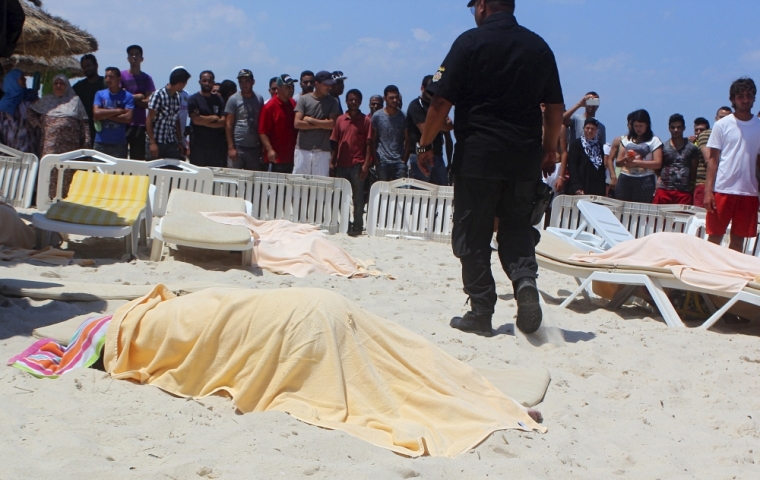 At least 27 people have been killed in a mass shooting at a Tunisian beachside hotel in the popular resort of Sousse on Friday, just hours following news that a man was decapitated by suspected Islamic terrorists in France, and news of a separate bombing in Kuwait. British Prime Minister David Cameron has condemned the "atrocities," warning that terror attacks across the world are on the rise.
"This is a threat that faces all of us. These events have taken place in Tunisia and in France but they can take place anywhere. We all face this threat," Cameron added, according to The Guardian.
Reuters reported that foreign tourists are among the 27 people killed at the Imperial Marhaba hotel, when at least one gunman opened fire with a Kalashnikov assault rifle. The shooter was apparently killed in an exchange of gunfire with police, who are searching the area for other suspects.
Six other people have reportedly been wounded.
"One attacker opened fire with a Kalashnikov on tourists and Tunisians on the beach of the hotel," said a hotel worker at the site. "It was just one attacker. He was a young guy dressed in shorts like he was a tourist himself."
While no group has yet claimed responsibility for the attack, a number of North African tourist sites have been attacked by Islamic jihadists in recent years.
Tunisia also suffered another terror attack back in March, when 24 people were killed at the Bardo museum.
The shooting comes only hours after a terror attack was reported in eastern France, when police found a decapitated body at a gas station in Grenoble.
Reports said that the suspected attacker set off small explosive devices after driving into the factory, injuring several people. Police also said they found a flag with Arabic writing on the scene.
Yet another terror attack was reported on Friday in Kuwait, when a bomb blast shook a mosque inside the country's capital. State media has said that several worshipers have been killed and injured, though no number has been provided as of yet. CNN noted that terror group ISIS has claimed responsibility for what it said was a suicide bombing at the Shiite mosque.
Yaqoub Al-Sanea, the nation's Justice and Islamic Affairs minister, called the attack "a terrorist and criminal act that threatens our security and targets our national unity," Kuwait News Agency reported.
It is yet unclear whether the three terror attacks on Friday are connected, but they have all occurred days after ISIS spokesman Abu Muhammad al-Adnani called on jihadists to escalate attacks against Christians, Shiites and Sunni Muslims during the holy month of Ramadan, as Reuters noted.
Al-Adnani said that Ramadan should become "a time of calamity for the infidels ... Shiites and apostate Muslims."