'Attack on Titan' Season 2 Episode 12: Smiling Titan Brings Memories of Eren's Mother Back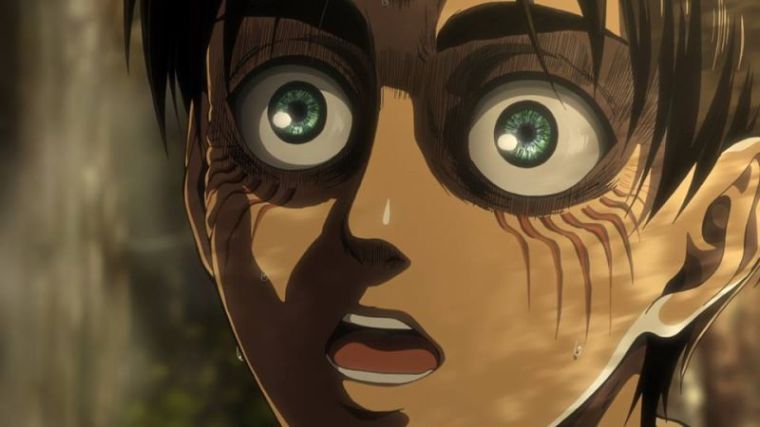 Eren and Mikasa will be confronting a very familiar Titan from their past in the 12th and final episode of "Attack on Titan" season 2.
Five years ago, long before Eren was old enough to join the Scout Regiment, the Shiganshina District was overrun by a horde of Titans, which ultimately led to the death of Eren's mother, Carla. The Colossal and Armored Titans who breached Wall Maria back then have since been revealed to be Eren's fellow Scouts, Bertholdt and Reiner, respectively.
By the end of the previous episode, Eren found himself face to face with a third specific Titan from that tragic point in his past — the Smiling Titan who ate his mother.
There is no doubt about it, indeed. But what are these Titans doing back in humanity's fortress after all these years? Will Eren finally be able to avenge his mother's tragic fate, or will he just become yet another random meal that the Smiling Titan can feast on?
The trailer for the upcoming episode titled "Scream" shows that Eren will be frozen stiff at the sight of the Smiling Titan, and it will take yet another intervention from Hannes for Eren and Mikasa to run away and save themselves. But will the two younger Scouts run away for the second time, or will they take advantage of this opportunity for redemption?
Then again, who is humanity's real enemy? And what is the ongoing war between humans and Titans really about? The current season has just presented the possibility of humans turning into Titans, and of mindless Titans turning into the smarter, more civilized Titan Shifters. What do these revelations mean in the grand scheme of things? And will humanity be able to identify the real enemy, or will they eventually find themselves fighting with a Titan who was once someone they knew?
The questions shall continue to rise regarding the Titans' real identities, but the Scouts will only continue to battle on as well.
"Attack on Titan" season 2 episode 12 will air in Japan on Saturday, June 17. It can also be streamed online via Crunchyroll, FUNimation, Anime Lab and Hulu.