Jason Benham Rails Against Transgender Video Teaching Children 'Some People Aren't Boys or Girls'
Benhams Urge Pastors to Push Back Against Transgender Indoctrination of Children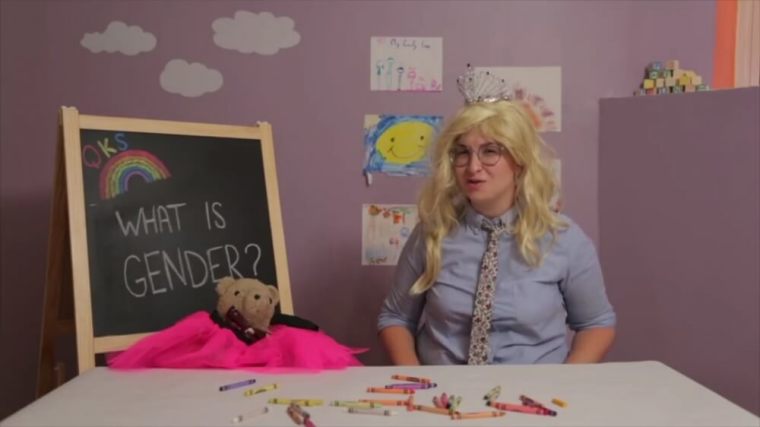 Jason Benham of conservative Christian activists the Benham brothers, is speaking out against an online video that teaches children "some people aren't born boys or girls." Benham is urging pastors to speak out against such "nonsense" that seeks to "brainwash" kids.
"Watch this video and tell me [if] it doesn't make you mad," Benham said in a Facebook video, sharing footage of the online video that teaches children about transgenderism.
In the video, a person in a blonde wig speaks to a teddy bear and says, "Well teddy, did you know that some people aren't boys or girls?" and goes on to claim that "there are also people who are trans, or transgender."
The person adds that "people who are trans do not identify with the gender doctors tell them they are when they are born."
Benham responded to the video by saying, "This type of nonsense has got to be called out. It has to stop. We can't let our kids get brainwashed like this."
The Benham brothers, two real estate entrepreneurs who had their HGTV show canceled because of their opposition to gay marriage, have been touring the country with other conservative leaders, encouraging them to stand firm against what they have called the far-left's "radical revolution" in America.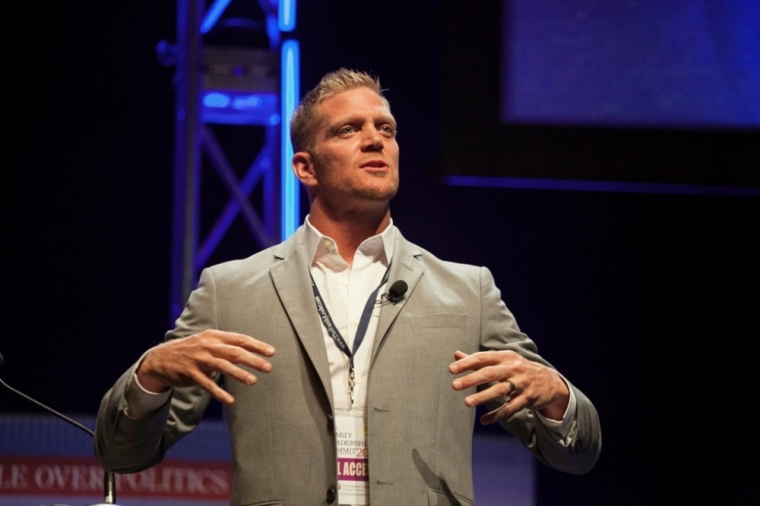 They have strongly criticized organizations such as the National Collegiate Athletic Association for pulling sporting events out of North Carolina over the state's HB2 bathroom law that requires people to use restrooms and changing areas designated for their birth sex.
"The NCAA is doing the sexual revolution's bidding. They are being used by the sexual revolution, by those pushing the radical LGBTQ agenda to redefine and reshape what America looks like," David told The Christian Post back in September.
"The radical revolution to overtake America follows a three-step plan — frame the issue, facilitate support, fracture dissent," he added.
They have also accused the NBA of trying to "agitate" the issue even further for also pulling out their All-Star game from Charlotte because of arguments that HB 2 discriminates against LGBT people.
"They don't really care about transgender [people,] they don't care about all of these other people that they exploit. They want to rub an issue raw and keep agitating to push their agenda," the brothers said in July.
Speaking out against the latest transgender video aimed at children, Jason said that society is trying to teach children that they can choose which gender they are on any given day, and that God is not the one who defines gender.
He pointed out that he and David have been going around the country speaking with spiritual leaders, and said that while many of them agree that God created gender, they are afraid to speak out forcefully on the issue among their congregation.
"If as a spiritual leader you're gonna teach your kids one thing, but you're gonna teach your congregation another, then you fall into that category where you're a teacher but not a father," the real estate entrepreneur added.
"Now I know what it's like to be scared, I know what it's like to not want to talk about this stuff. It's so frustrating that we have to talk about this. But we have videos going around like this, brainwashing our kids, and it's high time that we say 'not on our watch.'"