Bill Gothard Placed on Administrative Leave After Allegations of Sexual Harassment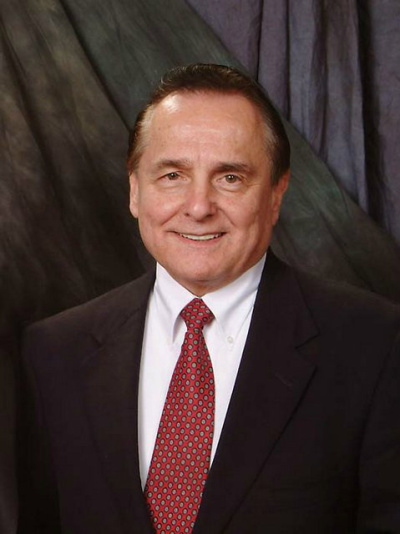 Bill Gothard has been placed on administrative leave by board members of his nonprofit organization, Institute for Basic Life Principles, amid an investigation into allegations that he sexually harassed several women and young girls.
Billy Boring Jr., one of nine members (including Gothard) on the Institute for Basic Life Principles' board, told World magazine: "After completion of the review the board will respond at an appropriate time, and in a biblical manner."
While the investigation was ongoing, Gothard "will not be involved in the operations of the ministry. The board of directors will be prayerfully appointing interim leadership."
A Christian-run online organization named Recovering Grace has been publishing victim accounts of alleged abuse at the hands of Gothard. Recovering Grace claims to be privy to at least 34 different women who say they were victims of "textbook sexual harassment" and emotional abuse at the hands of Gothard. According to RNS, Gothard was also being investigated for failing to report allegations of child abuse.
In allegations going back decades, Gothard is said to have specifically targeted young women and teen girls to perform administrative duties for him at the Institute for Basic Life Principles' headquarters, where he eventually would make unwanted and inappropriate physical contact while also manipulating them emotionally.
Recovering Grace claims it has collected "enough verifiable and/or witness accounts" that make the organization "certain without the shadow of a doubt" that the allegations of ongoing sexual harassment have merit.
Gothard's organization, and the related Advanced Training Institute, are popular with Christian homeschooling families that use its curriculum not only for education but in all areas of family life. Gothard's derived biblical principles and "concepts of life" have impacted more than 2.5 million people who have attended his seminars over the past 50 years. Well-known proponents of his teachings include the popular Duggar family of the TLC show "19 Kids & Counting."
Gothard, 79, and unmarried, has his nonprofit headquartered in Oak Brook, Ill. The organization reported in 2012 tax filings that it had received nearly $5.5 million in public support and held more than $81.7 million in assets.
Read CP's initial report on the allegations: Bill Gothard, Family Planning and Homeschooling Advocate, Accused of Sexually Harassing Young Women and Teen Girls.