Billy Graham: All Christians Will Know What Jesus Looks Like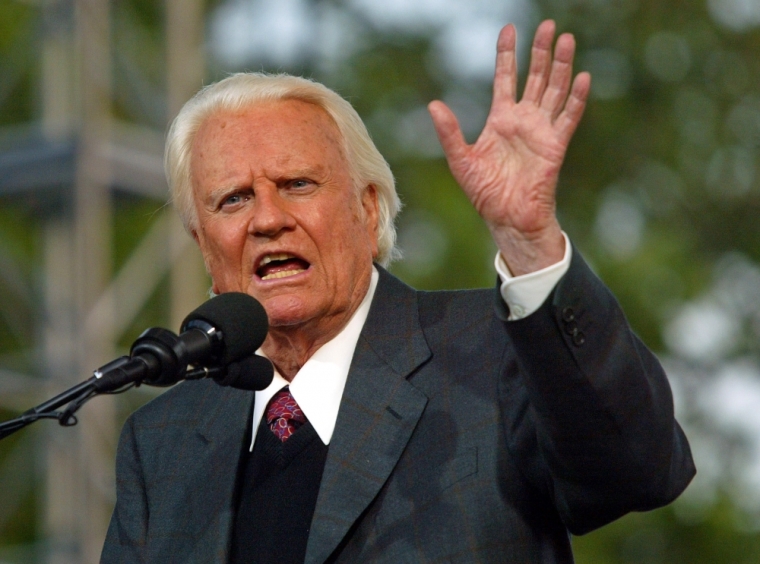 Although the Bible does not offer a physical description of Jesus, one day all Christians will know what he looks like, the Rev. Billy Graham wrote in a recent post.
Responding to a question on the "My Answers" portion of the Billy Graham Evangelistic Association's website, the Christian leader explains that the Bible has not offered a physical description of Jesus, and no artists at the time of Jesus' life on earth created an image of him.
There could be several reasons for this, Graham explains, including that it wasn't customary at the time for Jewish people to have a portrait of themselves created, and usually only very wealthy people were able to do so.
Additionally, the Bible may avoid providing a description of Jesus because God wanted Christians to stay away from worshipping idols.
"[…] God knew we'd try to make idols or images of Jesus — and that would be wrong," Graham writes, pointing to one of the Ten Commandments that states, "You shall not make for yourself an image. [...] You shall not bow down to them or worship them."
"Never forget: Jesus is far greater than any image, for He is the Son of God who came to save us from our sins," the evangelical leader says.
Graham adds that although Christians do not know Jesus' appearance, they can take solace in the fact that, as stated in the Bible, "[…] someday we will see Jesus in all His glory and majesty!"
The minister states in a separate post that although some may interpret the description of Jesus in Revelation 1:14-15 as an account of his appearance while on earth, it is not.
The passage Graham is referencing describes a vision by John in which Jesus has long white hair, eyes made of fire and feet made of bronze.
Graham acknowledges that while this image is certainly moving, it is not a description of what Jesus looked like while on earth.
"We don't know what He looked like then — and (as I've often said) if we did, some people would be tempted to worship that image or make an idol of it. But that would be wrong," the 97-year-old preacher explains.
It is more important to remember who Jesus was than what he looked like, Graham adds.
"Never forget who Jesus was: the Son of God who came down from heaven for our salvation. But never forget either who He is right now: the risen, glorious Son of God in heaven, watching over us and 'sustaining all things by his powerful word' (Hebrews 1:3)," he continues.
"He is worthy of our worship and our love, because He overcame the powers of evil and hell for us, and opened heaven's doors to all who put their faith and trust in Him," Graham adds.
Graham writes in a February 2016 post that while God does not have a human body now, his spiritual presence is everywhere.
"[God] is a spiritual being who is infinitely glorious — all-powerful, all-knowing, all-wise, and all-loving. He also— unlike anyone you or I will ever know — is absolutely pure and perfect in all He does," the evangelical preacher writes.