Bishop TD Jakes Honored as 'Prophetic Voice' at 35th Anniversary Celebration [PHOTOS]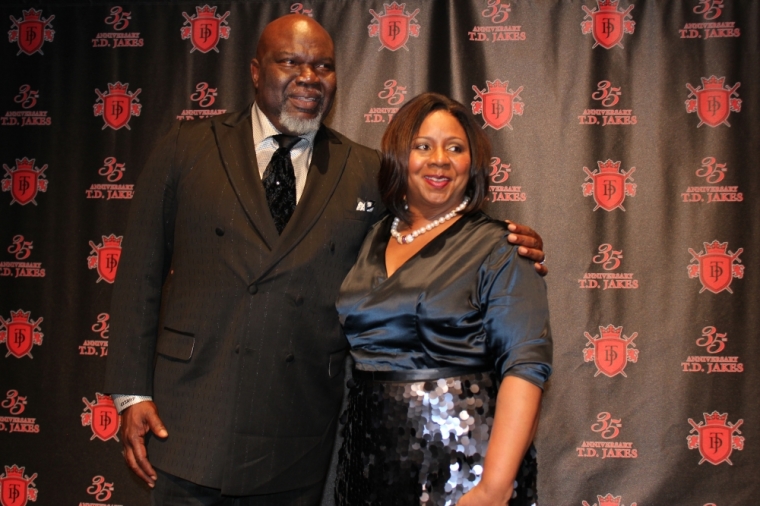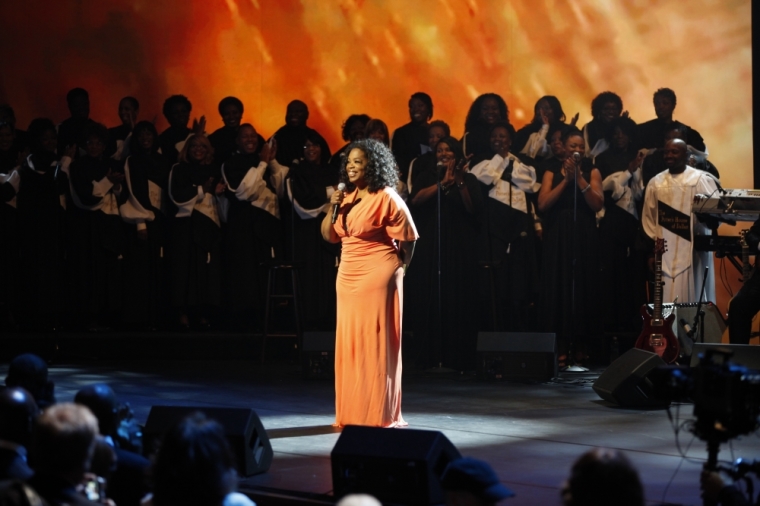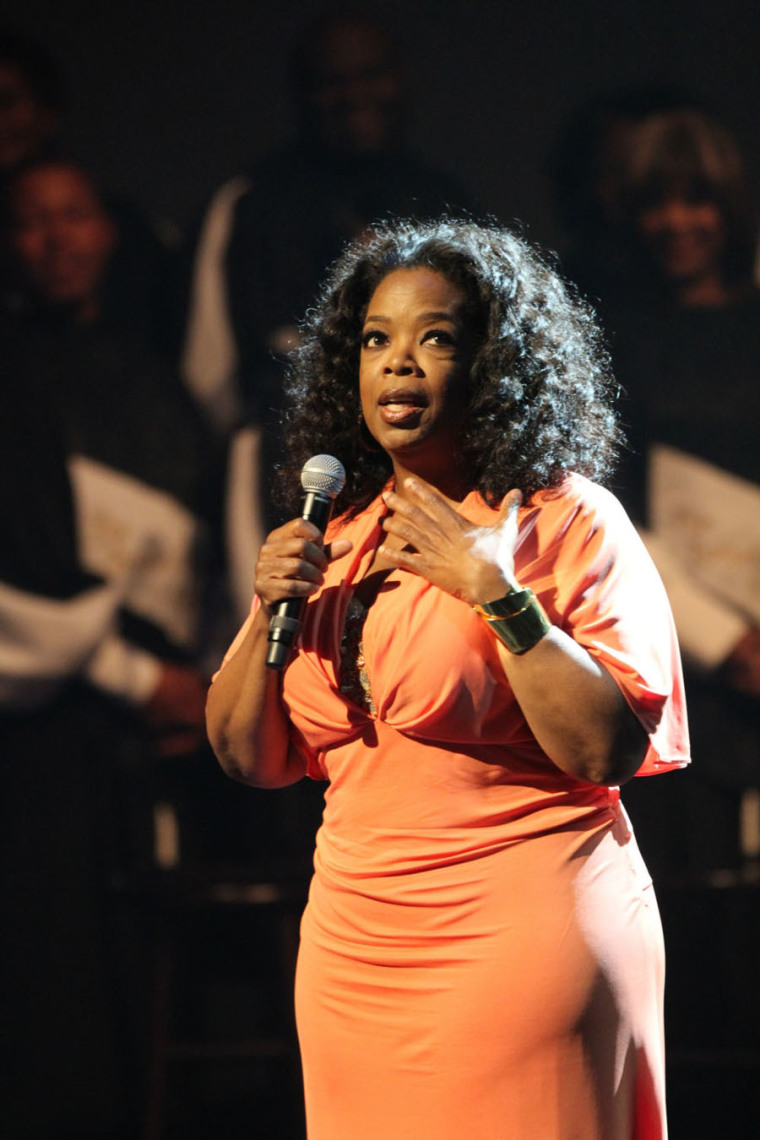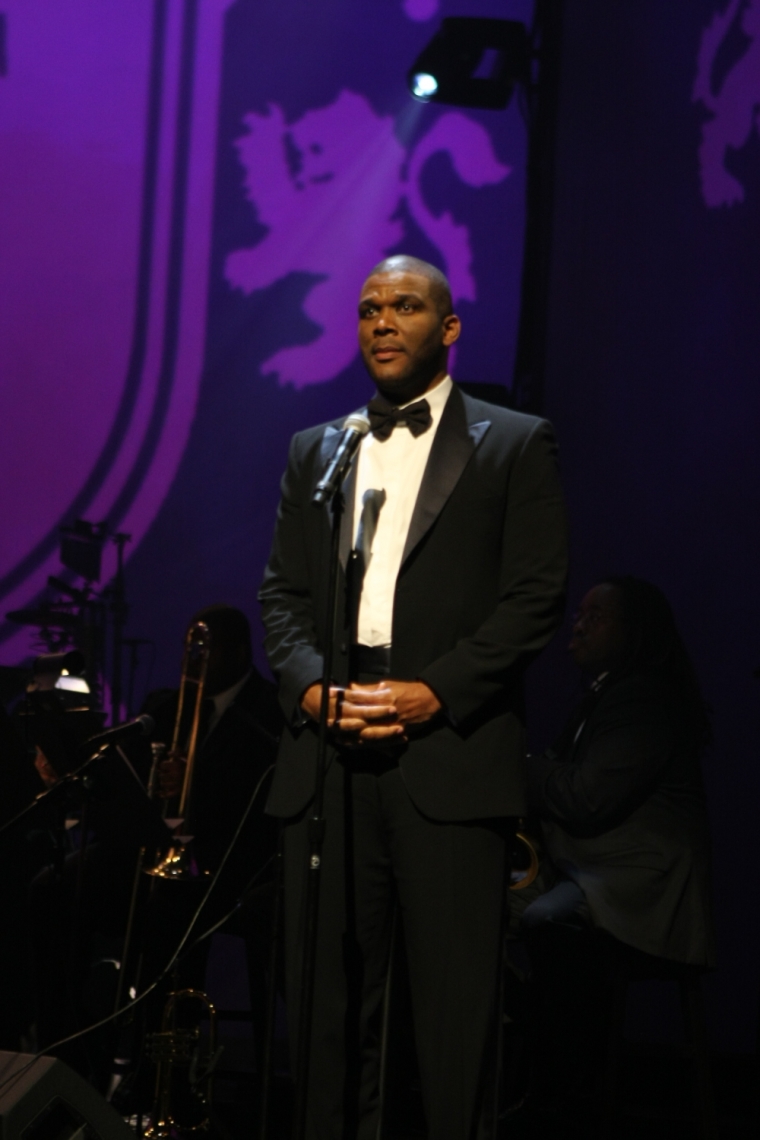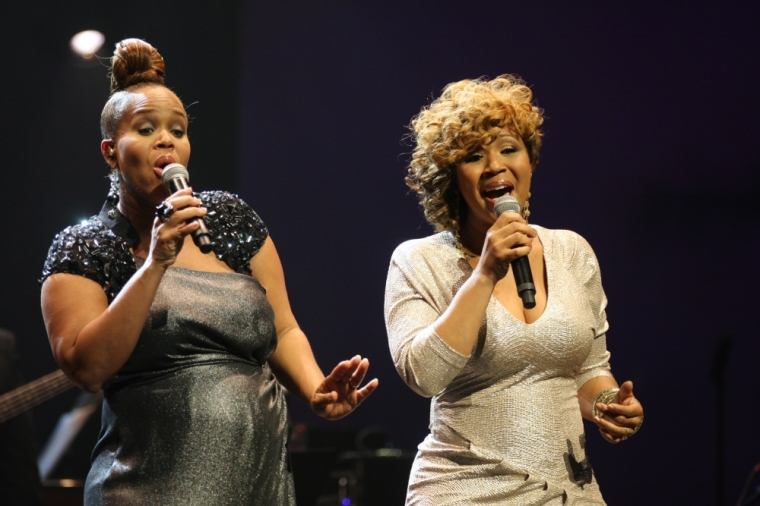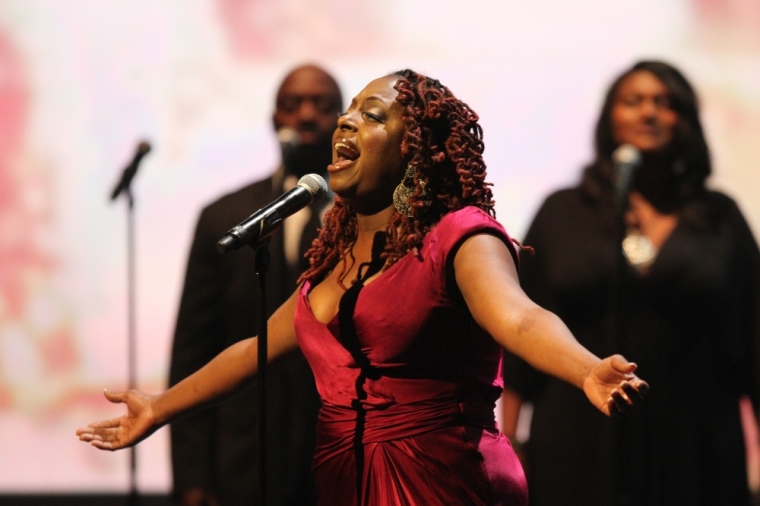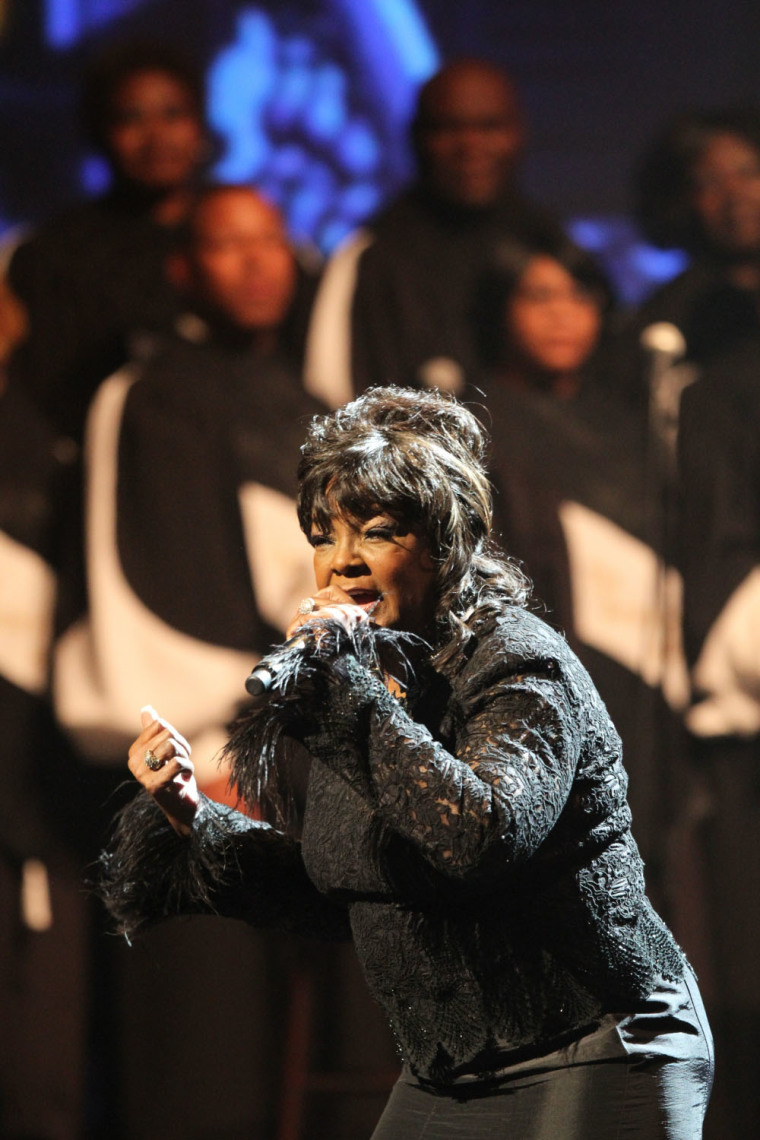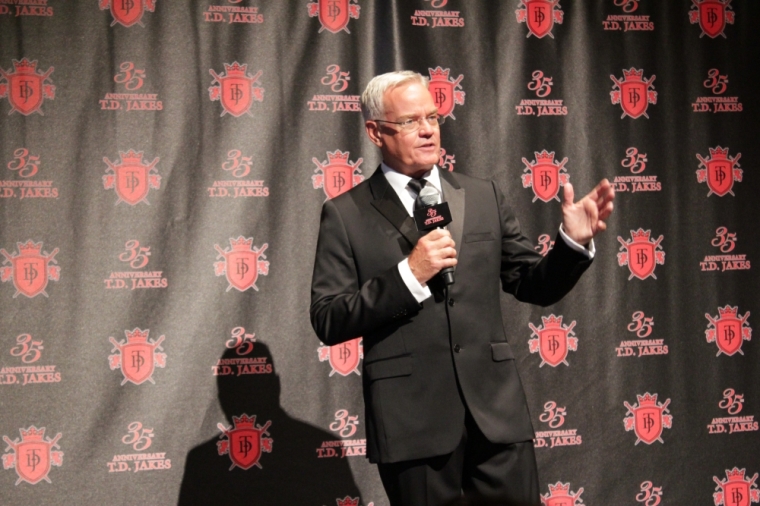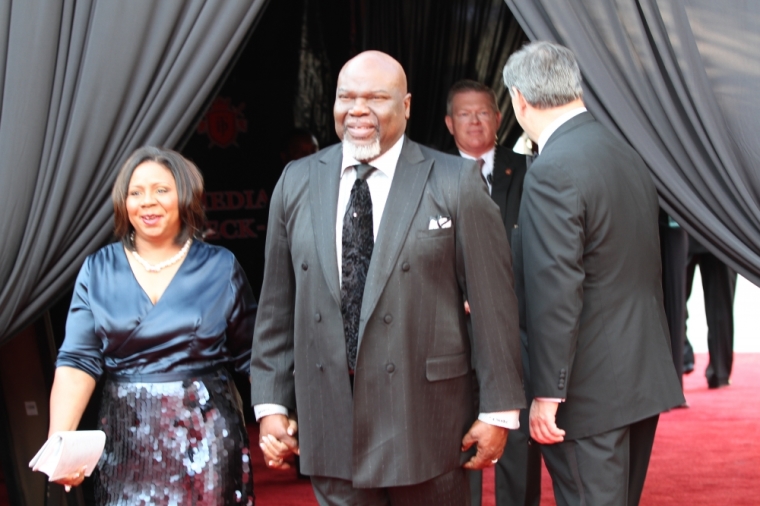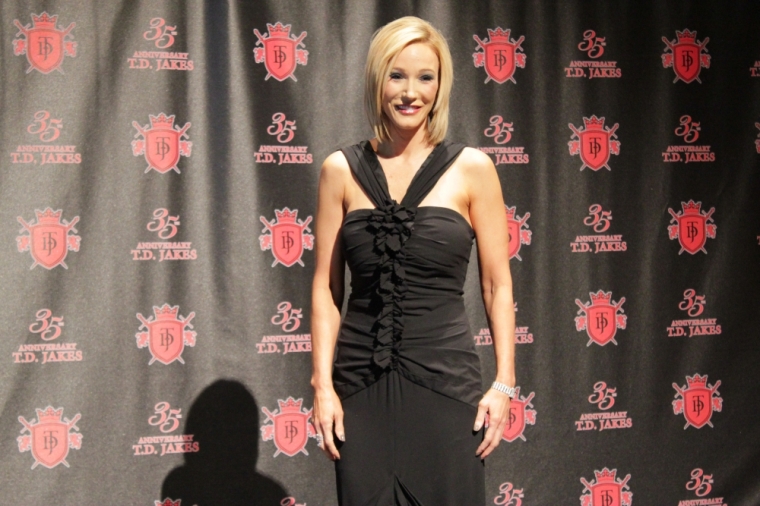 View Photos
DALLAS — Bishop T.D. Jakes celebrated his 35th anniversary of ministry Friday with surprise tributes from Oprah Winfrey, Tyler Perry, Pastor Paula White and Chaka Khan at the AT&T Performing Arts Center in Dallas. Celebrities and Christian leaders honored the black minister as a "spiritual leader" and "prophetic voice."
Oprah Winfrey was the first major surprise guest of the "Triumphant Journey" event celebrating Jakes' service as a pastor, family man, global leader, author and his work in entertainment. The details of the program were kept secret so that the Potter's House founding pastor wouldn't know who would be appearing.
During her tribute, Oprah described Bishop Jakes as a one-of-a-kind person, saying she grew up in the church since she was 8 but had never encountered someone like Bishop Jakes in all her life.
"There is nobody like you," Oprah told a stunned Bishop Jakes as he watched from a balcony. "You are a prophet. You are a teacher...an American treasure."
The talk show queen, who recently featured Jakes on her Lifeclass tour, expressed her enthusiasm for his sermons, saying she once listened to his tapes so frequently that she "OD'd" on his sermons. She applauded Jakes for his dedication as a spiritual leader to many.
"You set out on a path and even though the path was hard, you remained unbound," said Oprah.
National Hispanic Christian Leadership President Samuel Rodriguez, a prominent leader of the Hispanic Evangelical movement, honored Jakes as a "prophetic voice" whose message transcends race, reaching Blacks, Whites, and Hispanics alike.
Pastor Paula White, who has spoken at Jakes' Pastors and Leadership Conference, thanked the Bishop for being her "daddy" and a "pillar of strength" for everyone around him. Her own father committed suicide when she was five years old.
"As Paul is to Timothy, so is Bishop Jakes to me," said White, pastor of two megachurches in Florida, Without Walls International Church and New Destiny Christian Center.
White told The Christian Post prior to the event that she believes the secret behind Jakes' ability to embrace and love many people, including herself, is his love for God.
"He loves God. At the core of Bishop Jakes, there is a man who has truly a strong foundation. We recognize that there is only one superstar: Jesus. And I think he has kept focused and stayed true to his core, and authentic to who he really is," White told CP.
During the celebration, Bishop Jakes watched the show from a balcony, sitting with his wife, Serita Jakes, his daughter, Sarah Henson, Oprah and Gayle King.
Many performances of the night were from Grammy-award-winning artists. Song tributes were performed by Pastor Shirley Ceasar, Ledisi, Mary Mary, BeBe Winans, Fred Hammond, Israel Houghton, KEM and Kelly Price. Chaka Khan, known as the "Queen of Funk" in the 70s, brought down the house with her hit song "Ain't Nobody." Keiko Matsui, an internationally renowned jazz pianist, impressed Jakes with her lightning-speed hands, receiving a standing ovation from the guest of honor after her performance.
Those who have collaborated with Jakes through his entertainment company, TDJ Enterprises, also recognized his contributions to film and the arts.
While the show featured appearances from past successful projects like "Woman Thou Art Loosed," it also highlighted new collaborations. American Idol's Jordin Sparks, who will make her film debut in Bishop Jakes' re-make of "Sparkle," sang "Love Will." The film, featuring the late Whitney Houston, is set to release on August 17.
The cast of "Jumping the Broom," including Angela Bassett, Loretta Devine, Mike Epps, DeVon Franklin and Megan Good, also made appearances to thank T.D. Jakes for his work in entertainment.
"He's not only a preacher. The passion that he brings to the pulpit, he also brings to film," said Meagan Good, who played character Blythe in the number one comedy in 2011.
Host Tyler Perry said he was grateful that Jakes was committed to telling "stories that needed to be told."
Dr. Bernice King, daughter of Dr. Martin Luther King, Jr., recognized Jakes' humanitarian efforts. Bishop Jakes has created outreach organizations under The Potter's House that have dug wells for villages in Africa and provided food and water to hurricane victims.
"Bishop Jakes cares for people of the homeland and the motherland," she said.
The show ran longer than expected as technical hiccups interrupted the program at almost every transition. Many of the video clips that were supposed to be played on the stage's projector screen were never shown. The Christian Post learned from a cameraman that cues that were supposed to be programmed during the rehearsal were not properly saved.
Still, that did little to ruin the mood of Bishop T.D. Jakes who appeared jubilant throughout the show. By the end of the night, he was clearly touched by the tributes, tearing up as he thanked everyone for their hard work.
"I've been blown away tonight," said Jakes as he stood on stage. He added playfully to the audience, "You've outdone it this time!" to which the audience laughed.
In addition to 35 years of ministry, Bishop Jakes celebrated several other milestones on Friday: his 30th wedding anniversary to Serita Jakes, his 55th birthday (on June 10), and his15th anniversary of The Potter's House of Dallas, Inc.
Jakes received a long cheerful applause when he expressed gratitude to members of his church, The Potter's House, for organizing the celebration.
"It's not what you give a person that makes it amazing but it's the spirit that you give it with," he told them.
The most poignant moment of the event came when Jakes kissed Serita on the forehead to thank her for supporting him all these years. He refuted rumors that she was a "pre-madonna." While some people today see her as a nicely dressed woman standing by his side on stage, Jakes remembers her as the woman who climbed a ladder to help him paint buildings to make them into churches despite having undergone knee surgery just 3 months prior.
After the event, The Christian Post sat down for a one-on-one interview with Bishop Jakes and asked what is still "tugging" at his heart as he looks toward the next chapter of his life. Jakes responded that he wants nothing more than to empower the next generation.
"If I can say or do anything or be a friend to anyone who is trying to reach a dream; I don't have to be on the stage," Jakes told CP. "I can stand in the shadows encouraging people. I know what it is to wish you had someone safe to talk to. Having been there and done that, I hope that I live long enough to be a confidant to some and a mentor to others."