Bleeding Communion Wafer Is Miracle, Utah Churchgoers Believe
Bleeding Communion Wafer Is Miracle, Utah Churchgoers Believe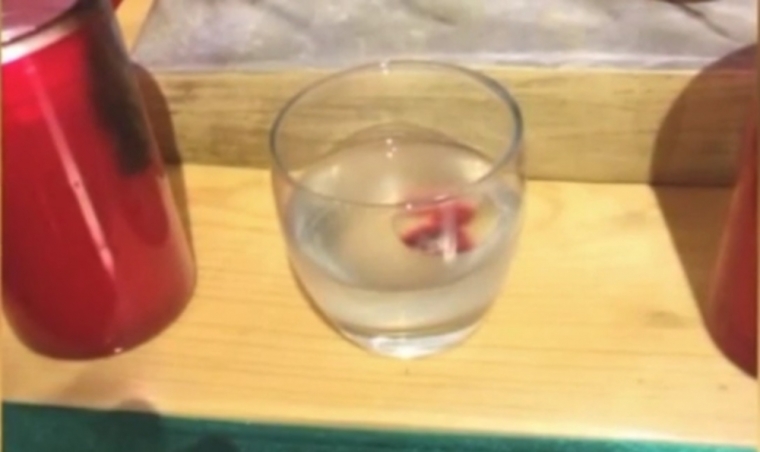 A Roman Catholic Church in Kearns, Salt Lake City, is investigating reports of a miracle surrounding a communion wafer that allegedly bled for three days straight.
Congregants at St. Francis Xavier Church noticed the bleeding wafer following a communion ceremony two weeks ago, MailOnline noted, and placed the piece of bread inside a glass.
The Catholic Diocese of Salt Lake City has said it will investigate the reports.
"Monsignor Colin F. Bircumshaw, diocesan administrator, has appointed an ad hoc committee of individuals with various backgrounds to investigate the matter. The work of the committee is now underway. The results will be made public," said Monsignor M. Francis Mannion of the Diocese.
"Whatever the outcome of the investigation, we can use this time to renew our faith and devotion in the greatest miracle — the real presence of Jesus Christ that takes place at every mass," he added.
According to Catholic beliefs, the wafer, traditionally used during mass, becomes the body of Jesus Christ, and is usually consumed with wine, which is believed to be Christ's blood.
Fox13 noted that a young parishioner received the wafer in question, but then returned it to the priest at St. Francis Xavier, who placed it in the glass of water.The priest noticed that the wafer stayed intact, however, and began to turn blood red.
Although the alleged miracle has been attracting believers to the church, the glass with the wafer will not be available to the public while the investigation is under way.
Catholics have reported a number of alleged miracles this year. In October a congregation in Malaysia claimed that a statue of the Virgin Mary appeared to be at various times growing taller, smiling, and crying.
"We are waiting for confirmation from the Vatican before making an official statement," said Fr. Raymond Pereira of The Church of St. Thomas More in Subang Jaya.
Visitors claimed that the statue has grown taller by 3 inches, and has been observed smiling, while at other times shedding tears.
In another Virgin Mary story from September, a Catholic priest from Sicily in Italy guided parishioners to drink from a "secret" water spring that he felt Mary led him to.
"She doesn't speak to me or for me — but she speaks through me to everybody, inviting them to pray, confess and return to God," Fr. Alessandro Minutella from the parish of San Giovanni Bosco in Carini said at the time.