Virgin Mary Statue 'Growing Taller, Smiling, Crying' as Catholics Flock to See 'Miracle' in Malaysia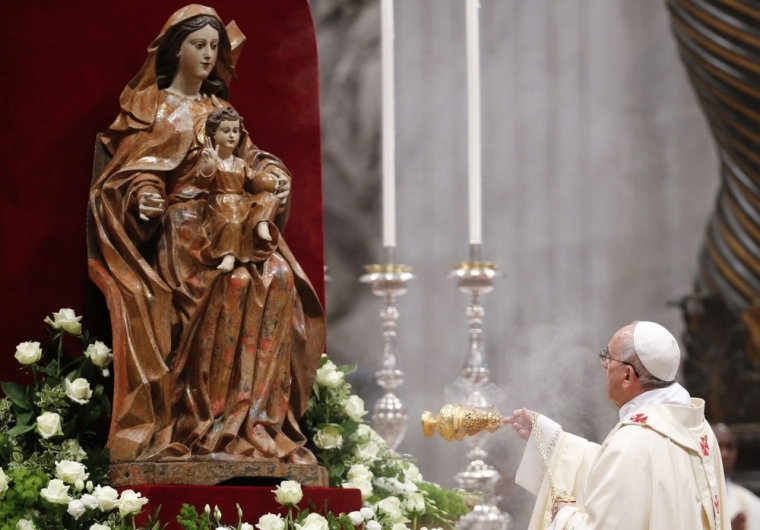 The Church of St. Thomas More in Subang Jaya, Malaysia, is awaiting confirmation from the Vatican to declare an official miracle concerning a statue of the Virgin Mary, which is said to be at various times growing taller, smiling, and crying. Catholics are reportedly flocking to the church to see the alleged miracle.
"We are waiting for confirmation from the Vatican before making an official statement" Father Raymond Pereira of the parish said, according to The Star Online.
Catholic visitors to the church have been sharing on social media that the polyresin-based statue had grown taller by 3 inches. What is more, the statue has been observed to be smiling, and sometimes to be shedding tears.
"We are strong devotees of Mother Mary and wanted to witness the miracle for ourselves so we made it a point to come here" said one Catholic who came to witness the phenomena, identified as Sarah from Subang.
Another man in a video describes the statue's supposed actions: "Her eyes were moving very slowly, all of us were there and we saw it," he says.
"The father (the priest) was saying, 'look at her, she's looking at us. She was full of life, she had a lot of tears in her eyes,'" the man continued.
"When we started singing 'Ave Maria,' she started smiling and her lips were moving."
Back in September, a Catholic priest from Sicily in Italy was critisized by church leaders after he allegedly told parishoners to drink from a "secret" water spring he claimed the voice of the Virgin Mary led him to.
"She doesn't speak to me or for me — but she speaks through me to everybody, inviting them to pray, confess and return to God," Father Alessandro Minutella from the parish of San Giovanni Bosco in Carini claimed.
"Today, people are sad and there is no serenity or peace. The water flowing is a symbol telling people of the need to purify their souls."
Yet another Virgin Mary miracle was reported in the western Ukrainian village of Beregovoy, also in the month of September.
Christian pilgrims flocked to see a window pane at the village on which the images of Mary and the baby Jesus are believed to have appeared.
Christians make up only a minority 9.2 percent of the predominately Islamic Malaysian population, according to the country's 2010 Census.