Christian Pilgrims Flock to See Virgin Mary and Baby Jesus in 'Miracle' Window at Ukrainian Church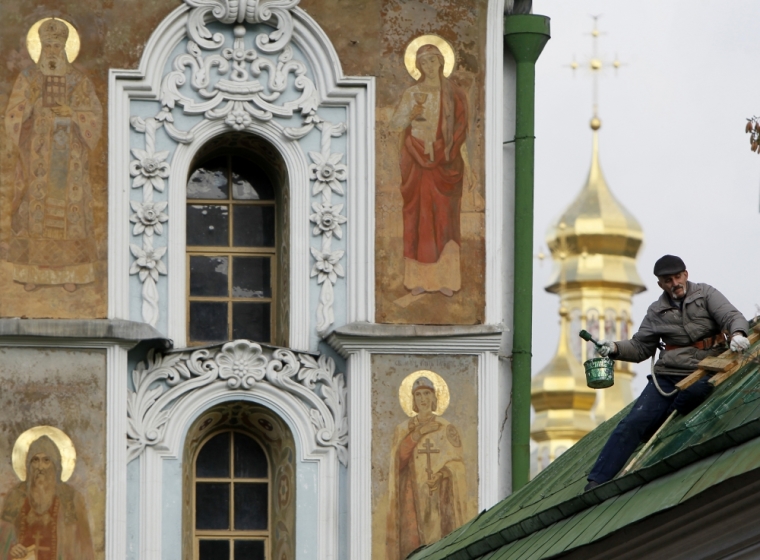 Dozens of Christian pilgrims are flocking to the western Ukrainian village of Beregovoy, where the figures of Virgin Mary and the baby Jesus are believed to appear on a window pane.
The Mail Online reported on Thursday that some Christians believe the stains on the double-glazed window resemble that of a mother and a baby, which they have likened to Mary and Jesus — a popular image in Eastern Orthodox iconography.
Images and videos taken of the window make it hard to distinguish shapes, but some locals have said that they are convinced the alleged miracle is a sign of God.
Members of the community have also claimed that that the house where the window was based "exudes a calm presence by spreading positive feelings."
The window has since been moved to the village church, where priests hold special services and allow people to pray at the glazed icon, drawing inspiration in a time of warfare and uncertainty.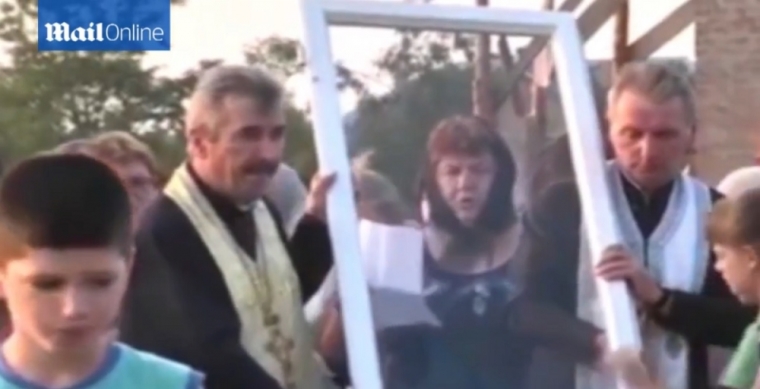 While western Ukraine has largely avoided the destructive conflict with Russian-backed separatists that has consumed the eastern regions of the country, Christians everywhere have shared their distress at the starvation, poverty and destitution many are facing.
"Huge numbers are now caught between hammer and anvil; the separatists aren't looking after them, and the Ukrainian government won't care for them because they haven't declared which side they're on," Auxiliary Bishop Jan Sobilo of Kharkiv-Zaporizhia said back in July.
"Not since World War II have we seen such poverty and destitution," he added.
Sobili added that Christian groups are some of the few that are helping people directly on the ground in Ukraine.
"People are continually arriving at our Catholic communities asking for food, medicines, money and shelter," the bishop added.
"Many elderly educated people, who previously had jobs, have been unable to face begging on the streets and have thrown themselves from windows and bridges. Such people often have no means of survival and no one to turn to, and have ended up starving."
As many as 97 percent of the registered religious communities in Ukraine are Christian, with close to half of them belonging to different Orthodox churches, while the other half is split among Roman Catholics and Protestants. The Religious Information Service of Ukraine said that as of January 2011 there were as many as 33,977 churches and religious organizations operating in the country.