Over 60 Churches Hit by Fighting in Ukraine, Russian Patriarch Kirill Demands End of Christian Persecution
Over 60 Churches Hit by Fighting in Ukraine, Russian Patriarch Kirill Demands End of Christian Persecution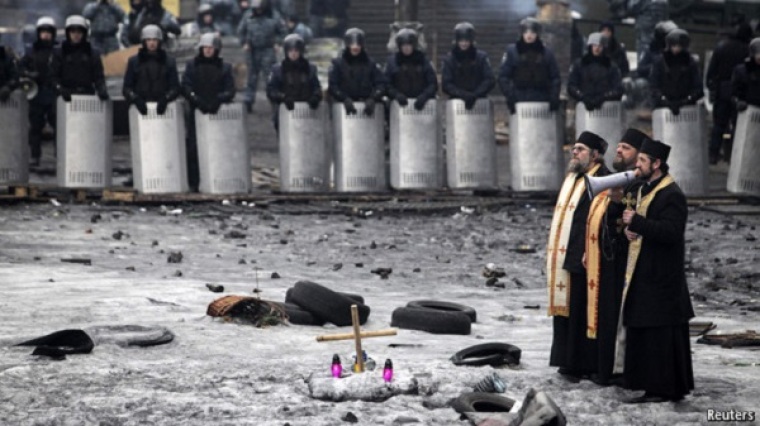 Russian Orthodox Church Patriarch Kirill revealed that over 60 churches were recently damaged by heavy fighting in the Donetsk and Horlivka dioceses in Ukraine. The patriarch called for an end to the bloodshed between Ukraine and pro-Russian rebels, which he said has led to suffering and persecution of Christians.
"The whole civilian population of Donbas is suffering from the humanitarian disaster and armed conflict there together with the devout members of our church, whose parishes and cloisters make up a majority of religious communities in the region," Kirill told senior clergy, as translated by Interfax-Religion.
Western leaders have blamed Russia for directly supporting the rebels who've taken over a number of cities in eastern Ukraine, which has lead to the deaths of over 5,000 people. Russian President Vladimir Putin, however, has denied all accusations of involvement in the conflict.
Kirill has often expressed his support for Putin, but has also spoken out many times against the war in Ukraine, urging all sides to come to a peaceful solution.
The Russian Church leader also accused schismatic organizations, such as the Kiev Patriarchate, of taking away churches and making life more difficult for believers.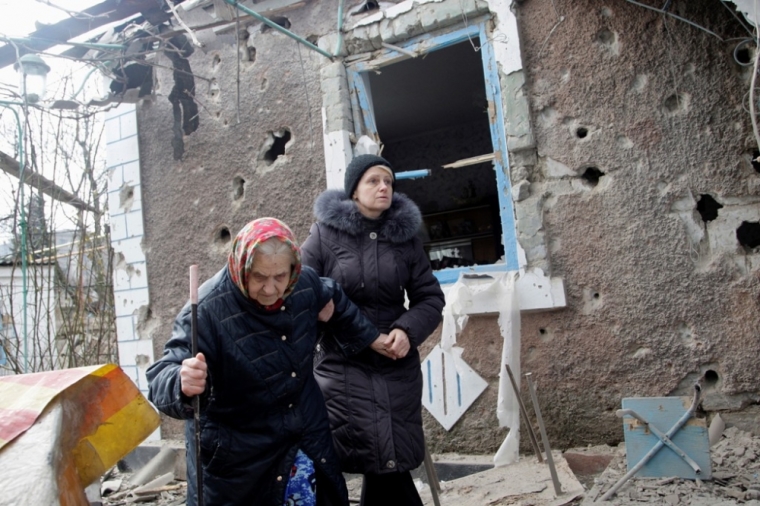 "In the past year alone, schismatics seized illegally at least 18 churches in the Rivne, Vinnytsya, Ternopol, Lvov and other regions. It should be noted that there were many more unsuccessful attempts to seize churches, which attests not only to schismatics' persistence, but also to the courage and the firmness of the faith of the Ukrainian Orthodox Christians," he said.
The Christian Science Monitor noted the religious tensions between the Russian and Ukraine church organizations, and said that the Ukrainian Orthodox-Moscow Patriarchate, which is the Russian Orthodox branch in Ukraine, is losing many members.
Other Orthodox churches in the war-torn country, such as the Ukrainian Greek Catholic Church, have been providing assistance to Ukrainian soldiers fighting the pro-Russian rebels.
There have been attempts by the different churches to come together in faith, however.
In December, Archbishop Isichenko of the Ukrainian Autocephalous Orthodox Church said: "After wandering in the twilight of empires, the Eastern Churches, like the ancient sages, rediscover the leading star of freedom in Christ. Will the Church be able to get free from misleading patronage of earthly powers on their way toward this dawn — that's the fundamental question that the year of 2014 has left."
Fighting between government and rebel forces has only been intensifying in recent weeks after a failed truce. The U.S., which has heavily blamed Russia for the hostilities, has said that it's considering sending lethal aid to Kiev in its battle against the separatists.
"The West needs to bolster deterrence in Ukraine by raising the risks and costs to Russia of any renewed major offensive," eight former senior American officials said in an independent report. "That requires providing direct military assistance — in far larger amounts than provided to date and including lethal defensive arms."