Ukrainians Facing Worst Crisis Since World War II; Starving Elderly 'Throwing Themselves From Windows and Bridges,' Warns Catholic Bishop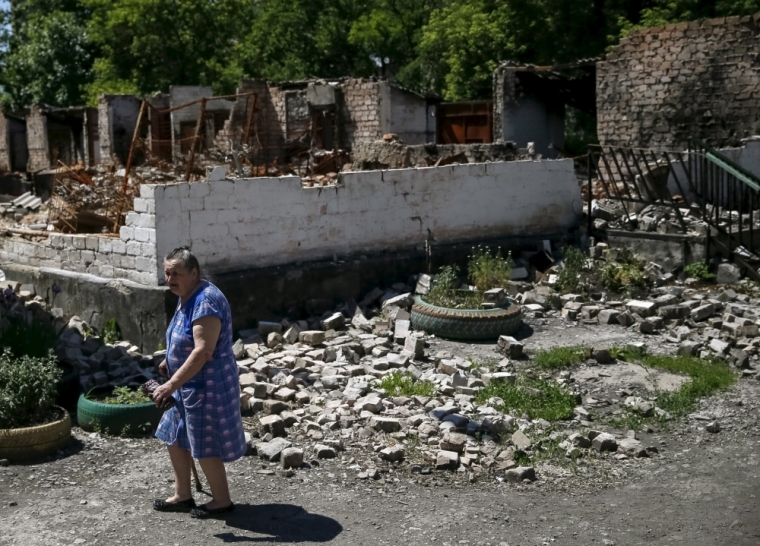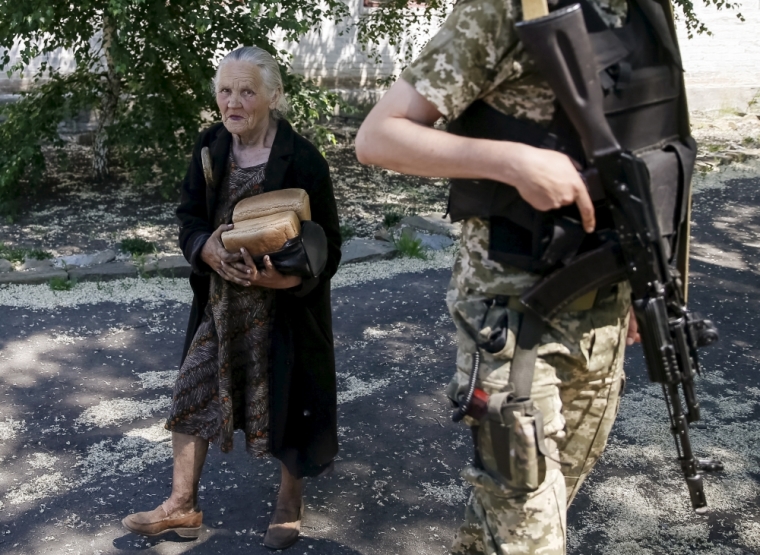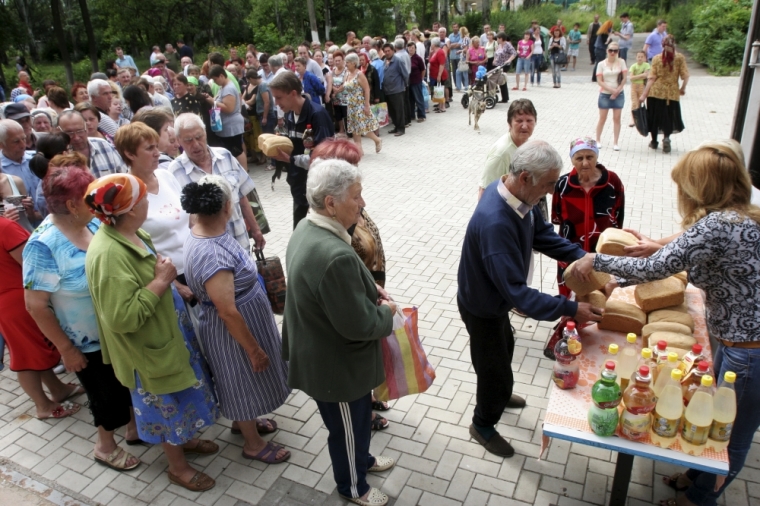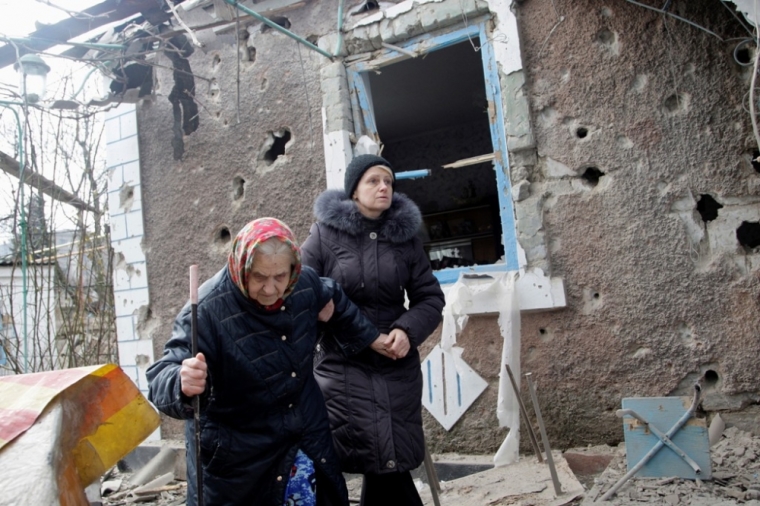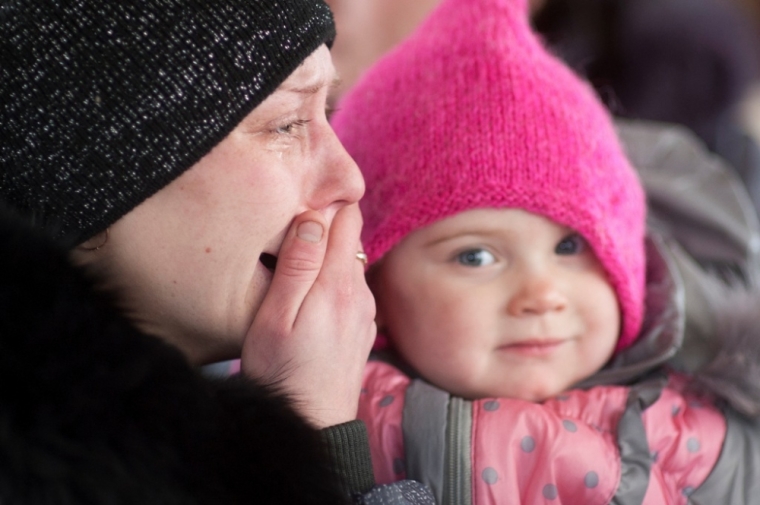 View Photos
A Ukrainian Catholic bishop has warned that the ongoing conflict in Ukraine between the central government of Kiev and allegedly Moscow-backed rebels is forcing millions of people to flee as refugees to escape starvation, poverty and destitution.
"Huge numbers are now caught between hammer and anvil; the separatists aren't looking after them, and the Ukrainian government won't care for them because they haven't declared which side they're on," Auxiliary Bishop Jan Sobilo of Kharkiv-Zaporizhia told Catholic News Service on Wednesday.
"Not since World War II have we seen such poverty and destitution," he added.
The war in Ukraine has largely fallen out of international news headlines throughout the better part of 2015, but the eastern parts of the country remain in a bitter state of conflict, with rebels holding several cities. While Kiev and most of the rest of the Western world, including the United States, have accused Russian President Vladimir Putin of arming and supporting the separatists, Moscow officially denies any involvement in the crisis.
The conflict flared up following the March 2014 annexation of Crimea by the Russian Federation, and despite several announcements of a ceasefire, the last one back in February of this year, the fighting continues.
The U.N. said earlier in July that over 6,700 people have died in the conflict so far, while over 16,800 have been wounded. Close to a million Ukrainians have sought asylum or other refugee status across the border, and close to 1.4 million people have been internally displaced.
While the U.S. has been a leading provider of humanitarian assistance to Ukrainians, having given close to 22 million in relief response, politicians such as Sen. John McCain, R-Ariz., have said that America has not done nearly enough to help the struggling Ukrainians.
"I'm ashamed of my country, I'm ashamed of my president and I'm ashamed of myself that I haven't done more to help these people," McCain said in an interview back in February.
Sobilo told CNS that Catholic organizations are one of the few groups working directly on the ground in Ukraine, providing relief.
"People are continually arriving at our Catholic communities asking for food, medicines, money and shelter," the bishop revealed. He added that people in the eastern parts of the country are facing a lack of water, and food prices that are three times higher than the rest of the country.
"Many elderly educated people, who previously had jobs, have been unable to face begging on the streets and have thrown themselves from windows and bridges. Such people often have no means of survival and no one to turn to, and have ended up starving," he added.
As for the war, Sobilo accused "oligarchs in Russia and Ukraine" who have kept it going, and said that any plans for peace will depend on their conversations.
"The West should get ready to accept the millions of homeless, hungry refugees who will soon head across central and western Ukraine toward Europe," the bishop said.
"Pope Francis has urged help for refugees from Africa, and we now have parts of Africa right here. Unless solidarity is shown with them, countless innocent people will die simply because they happened to live in an unlucky place during a conflict ignited by those with a personal interest in war and suffering."