Casey Anthony Case Latest News: Judge Returns to Private Practice, Joins WFTV as Legal Analyst
The Florida judge who warranted international attention for presiding over the "high-pressure" 2011 Casey Anthony murder trial is now retiring from the bench, according to reports.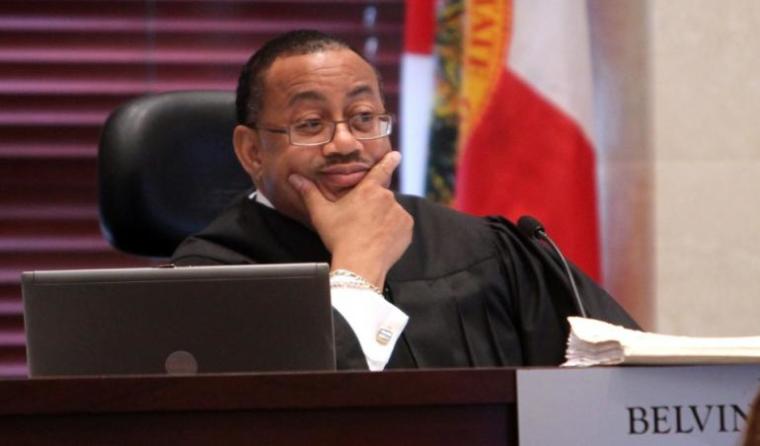 Following his retirement from the post as Chief Judge of the Florida's Ninth Judicial Circuit after 25 years, Belvin Perry Jr. also announced earlier this week that he'll be starting a new job as a personal injury lawyer at the Morgan and Morgan Law Firm, ABC News reported.
The 64-year-old former justice was praised for his "calm and even-handed management" of the Orlando trial which was witnessed worldwide. The trial acquitted the mother Casey Anthony from the murder of her 2-year-old daughter, Caylee. As reported, Caylee's duct-taped body was found dumped in the woods near their family's residence.
Perry told the "Today" show that Anthony could really have been convicted to the crime with the numerous evidence presented. He was later surprised with how the jury's decision turned out.
"Perry will team with WFTV's Bill Sheaffer to bring central Florida viewers unequaled depth and perspective to legal and social issues," WFTV reported.
In an interview, Perry expressed his enthusiasm in being part of the news team, which initially covered the infamous trial in Florida.
"I am deeply honored and humbled to be affiliated with Channel 9, central Florida's leading news team,"
"Additionally, I am happy to work with Bill Sheaffer, providing viewers legal analysis and commentary," Perry added.
Belvin Perry and Bill Sheaffer will be on Eyewitness News newscasts on WFTV Channel 9 and simultaneously on WRDQ, for central Florida's TV 27.