Charity Site Removes Christian Nonprofits From 'Hate Group' Category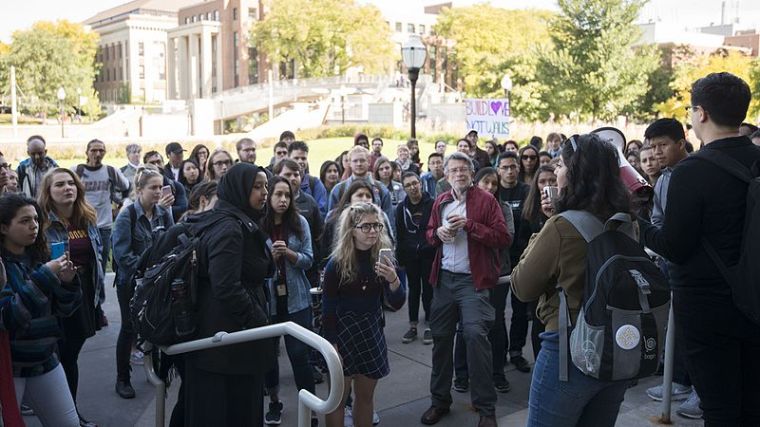 One of America's top charity research sites, GuideStar, announced that it would remove conservative nonprofits from its "Hate Group" category. The site followed the lead of Southern Poverty Law Center (SPLC) which flagged 46 Christian nonprofits as "hate groups."
"We have decided to remove the SPLC annotations from these 46 organizations for the time being," a GuideStar statement read. "This change will be implemented during the week of June 26, 2017. In the meantime, we will make this information available to any user on request," it went on to say.
The 46 nonprofits objected to their designation as "hate groups" by Guidestar, an aggregator of tax data on charities. The "labeled" groups consider the move a means to discredit them considering that foundations and corporations look at Guidestar's listings in determining where to make tax-exempt contributions.
The label puts conservative charities alongside violent and extremist groups like the Ku Klux Klan, Aryan Nation, and Nation of Islam. In a letter of protest, the Christian nonprofits bemoaned that their identification by SPLC was based on their stand against abortion and same-sex marriage.
They further questioned SPLC's standard and criteria in identifying "hate groups" considering it doesn't list under the category Islamist groups that promote radical speech inciting anti-Semitism and actual violence, some of which were identified to be behind terror attacks.
The letter further accused SPLC of using the list as a political weapon against those that disagree with its stand on issues. "It is not a governmental organization using a rigorous criteria to create its lists and it is not a scientifically-oriented organization," it said. "The list is ad hoc, partisan, and agenda-driven," the statement continued.
Guidestar said it was prompted to remove the 46 conservative nonprofits from the listing after hearing reasonable agreements from critics. It added that It is always open and willing to engage in conversations and welcome feedbacks from nonprofit groups.