Cheerios Commercial: Racist Slurs Force YouTube to Close Comments Section for New Ad (VIDEO)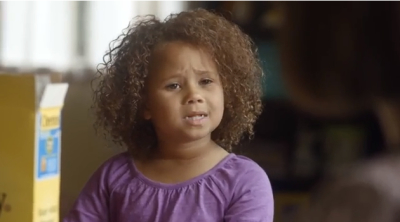 A Cheerios commercial has sparked controversy after a large group of people started posting racially charged messages about the new ad on YouTube.
The commercial features an interracial couple and their daughter, and was released by Cheerios on YouTube. However, a group of Internet "trolls" quickly began posting comments about the interracial nature of the ad, sparking such racially charged comments that YouTube eventually decided to close the comments section of the page to bring a halt to the discussion.
The 30 second commercial features a young girl talking about the nutritional value of Cheerios. She asks her mom whether Cheerios are good for your heart, to which the mother responds that they are.
The young girl then smiles and runs off with the box of Cheerios. The next shot is of the girl's father waking up on the couch with a pile of Cheerios poured out over the left side of his chest where his heart is.
The commercial seems cute and innocent to most, but a number of Internet trolls quickly took over the discussion on the YouTube comments board referring to the interracial nature of the family, which featured a white mother and black father.
 Some of the comments referred to "Nazis" and "racial genocide" and more than 600 dislikes were recorded for the video. Others commented that the concept of a happy mixed-race family made them "want to vomit."
The racial slurs also spilled over onto the Cheerios Facebook page where some commenters stated that they found the commercial "disgusting."
One commenter also posted a racial slur about the likelihood of black men staying with their family, stating: "More like single parent in the making. Black dad will dip out soon."
On Reddit the comments continued, and some turned the debate into the likelihood of a black man being with a white woman, against a couple with a white man and a black woman.
In 2012, a Cheerios commercial was also targeted by racial slurs and comments. In that commercial released in June last year, two black siblings are shown at their family kitchen table, when the older brother steals the cereal from his younger brother, who is in a high chair.
One commenter on YouTube wrote: "Just goes to show you they start steeling [sic] at an early age!!! First Cheerio's next bikes then cares lol just like in real life."
Video:Just Checking