Chris Brown and Karrueche Tran Together Again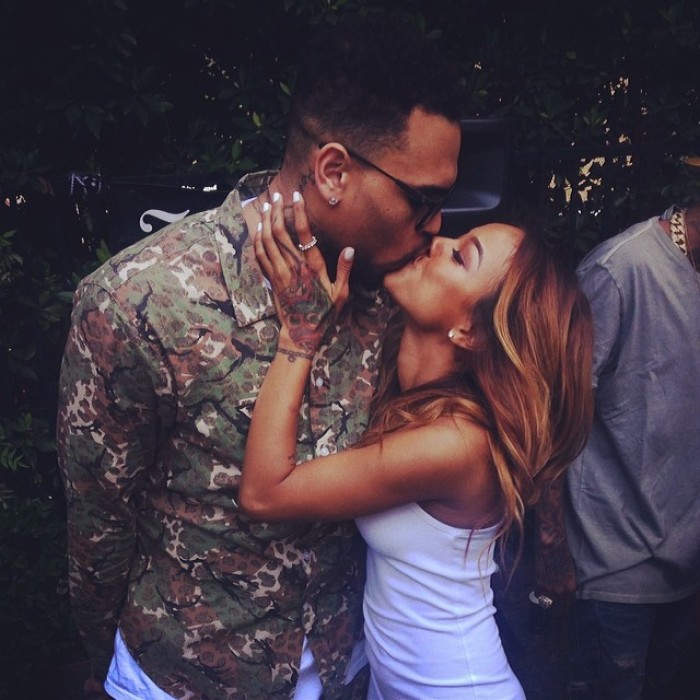 Ever since Karrueche Tran posted pictures of two massive rings on her fingers on Instagram, there has been speculation that the rings may have come from Chris Brown and that the two have possibly reconciled. The post was taken down, but more pictures have surfaced which suggests that the pair may have gotten back together.
On Dec. 26, Tran and Brown were spotted out and about as they walked their dog in Beverly Hills. And on New Year's Eve, the two were photographed in L.A.'s Supperclub as they shared a kiss when the clock struck midnight.
A source from Hollywood Life reports that the singer promised his girlfriend that he is about to change a lot of things about himself in order for their relationship to work. It can be recalled that Brown took to Instagram to rant and accused Tran of being unfaithful to him during their breakup. He apologized a few days later.
"Chris is really tired of destroying everyone around him, especially his own mother and Karrueche. He realizes that both these women are vital to his existence and he doesn't want to sabotage them any longer, especially now that a new year is upon him," said the source.
Brown reportedly told Tran that he wants her to lead the way with regards to their relationship and that he's willing to change his ways.
"He told Kae, 'Bae, I'm about to man up. You've stolen my heart and no woman has ever treated me the way you have. No one, not even any of my exes compare to you. You're my queen.' At this point in the game, Chris is letting Karrueche call the shots," the insider said.