Chris Brown Video Confession: Singer Explains Complicated Love Life After Karrueche Tran (VIDEO)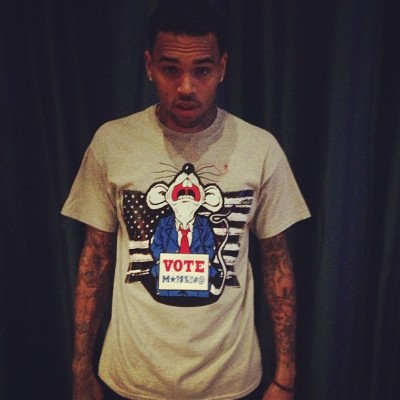 Chris Brown recently posted a video online via his personal Twitter page, just hours after announcing that he ended his relationship with Karrueche Tran over his ex-girlfriend Rihanna.
In the video, which was posted early Friday morning, the "Turn Up The Music" singer speaks candidly about the rumored love triangle involving Tran, his girlfriend of two years, and Rihanna, who he broke up with in 2009 following a domestic assault incident. Brown admits that he is in love with both women.
"Ya'll don't really get the real Chris Brown so I like to just be honest man...I'm stressed out (laughter). It aint about the music, I love my fans it's just when you share history with somebody then you tend to fall in love with somebody else...it's kindda difficult you know what I'm saying? Is there such a thing as loving two people? I dont know if that's possible but for me I just feel like that," Brown reveals.
"I don't wanna hurt either or..this is me I'm not trying to be a player...none of that. My mom raised me differently so it's like I just care...too much," he added.
On Wednesday night Brown, 23, and Rihanna, 24, were photographed enjoying Jay-Z's concert at the Barclays Center in Brooklyn, New York just days after they were reportedly spotted "kissing" in a New York nightclub. At the time Brown was still in a relationship with Tran although he recently decided to end the relationship amid rumors that he and Rihanna have reconciled.
"I don't want to see her hurt over my friendship with Rihanna. I have decided to be single to focus on my career. I love Karrueche very much but I don't want to see her hurt over my friendship with Rihanna," Brown reportedly told TMZ.com adding "I'd rather be single allowing us to both be happy in our lives."
'The Real Chris Brown'