Christian Bridal Shop Closes Down Over Fear of LGBT Law After Facing Death Threats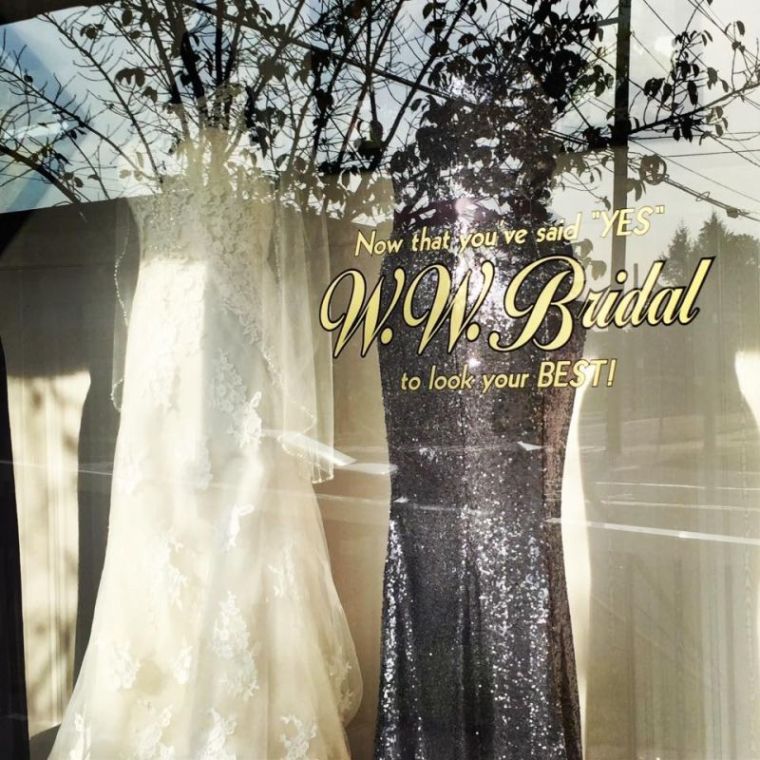 A Christian bridal shop in Pennsylvania that has faced death threats will shut its doors permanently due to the strong likelihood that a local town council will pass a law banning discrimination on the basis of sexual orientation.
W.W. Bridal in Bloomsburg, Pennsylvania, which made headlines in 2014 and again in 2017 because of the Christian owners' refusal to sell wedding dresses to same-sex couples, has announced that it will close down officially on March 30.
Co-owner Lisa Boucher, who owns the store along with her mother and two sisters, told The Christian Post on Monday that there are multiple reasons for the family's decision to close the shop.
Chief among them is the high probability that the Bloomsburg Town Council will pass an ordinance banning stores and other places of public accommodation from discriminating on the basis of sexual orientation no matter what their religious beliefs might be.
Boucher said that the potential ordinance is similar to an initiative that failed to clear the council in 2014.
"So what they (the LGBT community) did was got enough people to run for town council and they had a lot of the kids from [Bloomsburg University] vote those members in so a law could be passed," Boucher explained to CP. "We actually have a document from the Democratic Committee here pretty much saying that there is going to be a fight with W.W. Bridal."
Boucher assured that there will be no religious exemption provided in the ordinance.
"I guess what would happen is that a customer would come in and once we deny them, they would sue us," she stated. "You know how that goes with other [businesses]."
In other states, Christian business owners have faced crippling fines that have forced them out of business for refusing service to same-sex weddings. In Oregon, a Christian bakery couple was fined $135,000 for refusing to bake a cake for a same-sex wedding.
Rather than violate the convictions of their faith by selling wedding dresses to same-sex couples, Boucher and her family made the preemptive move to close down and place the future in God's hands.
In a Facebook post Monday morning, the shop cited Matthew 19:4 to justify its decision to stay true to traditional biblical principles.
"This is the reason we only participate in biblical marriage," the post explains. "We have the right given to us by God and the Constitution to live our lives according to our faith. We will not be forced by government, local ordinances or bullies to participate in something that goes against our faith."
Another reason for the closure is the fact that so many false reviews on websites like Yelp have made it hard for the shop to advertise and promote the business.
"What they say to do is they go into Google or Yelp and they post false reviews. We have been a 1-star since 2014 because they hide all of our positive reviews and they only lift up the negative reviews," Boucher said. "These people have not even come into our store. It is really hard to promote the business when there is false allegations out there."
"They will even say that they have been here and lie about the fact that they have been here when we have no record of them even being here," she added. "They don't just say, 'They're bigots!' They will do it in a way that makes it look like they have been here and we have denied them or were rude to them or whatever. It's kind of hard to promote a business when you are being attacked."
Because of the store's refusal to sell dresses for same-sex weddings, Boucher and her family have faced a variety of different threats through social media, email and telephone since 2014. People have not only threatened to burn down their place of business but have also threatened to shoot them in the head.
Last summer, the shop closed down temporarily to the public and was only accepting appointments because the harassment got so bad.  
Boucher explained that her family does not have any plans for the next stage of their lives.
"We are closing and this is our livelihood," she said. "At this point, we don't have any plans of what to do in the future. We are kind of just resting on God's Word and hoping that He is going to pull us through it and open some sort of doors. I am sure He has blessings and will take us to wherever He wants us to serve, whether it be in our church or volunteer locally."
An online crowdfunding page has been launched to support the employees of W.W. Bridal during this time of uncertainty in their lives.