Christian Couple Kept Their 13 Children 'Starving' and Shackled in Chains Inside House of Horror, Police Say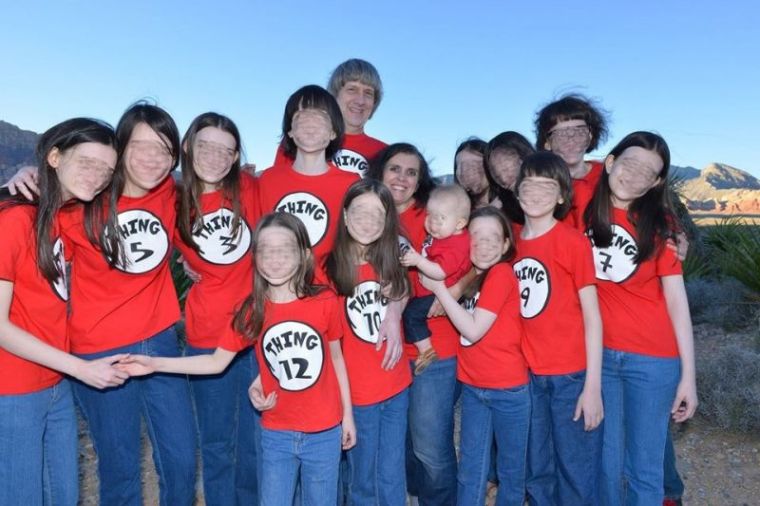 The home of a California couple known in their community as a good Christian family was revealed to be a house of horror Sunday morning when local police rescued their 13 children, some of whom were found "shackled to their beds with chains and padlocks in dark and foul-smelling surroundings."
A release from the Perris Police Department said they responded to the home of David Allen Turpin, 57, and his 49-year-old wife, Louise Anna Turpin, early Sunday morning after the Turpins' 17-year-old daughter, who had escaped from their home, called the police to report that her 12 siblings were being held captive by their parents.
When police officers met with the teenager, they said she appeared "slightly emaciated" and looked no older than 10. When they decided to investigate the teenager's claims, officers were shocked by what they found in the Turpin home.
"Further investigation revealed several children shackled to their beds with chains and padlocks in dark and foul-smelling surroundings, but the parents were unable to immediately provide a logical reason why their children were restrained in that manner," officials said.
What was even more shocking, police say, was that seven of the 13 victims who ranged in age from 2 to 29 were adults 18 and older. They appeared so malnourished and dirty, however, it was hard to tell.
"The victims were provided with food and beverages after they claimed to be starving," police said.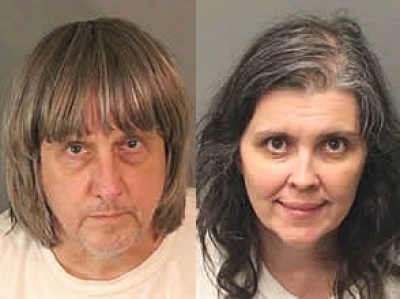 The six children were transported to the Riverside University Hospital System for medical examinations and admitted for treatment while the seven adult children were taken to Corona Regional Medical Center for examination and admitted for medical treatment.
Their parents were arrested and charged with torture and child endangerment and are both currently in custody with bail set at $9 million each.
James and Betty Turpin of West Virginia told ABC News that they were "surprised and shocked" by the allegations against their son, David Turpin, and his wife.
They said "God called on them (the couple)" to have as many children as they did. The children, they said, were raised with "very strict homeschooling," and taught to memorize long passages of the Bible and memorizing the entire Bible was also a goal for some.
Shocked neighbors told CBS2 News they had seen some of the children picking up trash around their home. They appeared shy and pale and at one point appeared to be digging for food in the garbage bins but didn't appear to be in danger.
"Nonchalant, looked like they were having fun like a regular family," Nicole Gooding said.
David Allen Turpin, according to The New York Times, is listed as the principal at a school registered at the family's home address called the Sandcastle Day School. Six students were enrolled this year in grades six through 12. Legal documents cited by both The New York Times and CBS2 also note that the family lived in Murrieta until a few years ago and had declared bankruptcy in 2011.
The files showed David Turpin was an engineer for Northrop Grumman in San Diego while his wife was listed as a homemaker. He earned $140,000 annually but had debt of between $100,000 and $500,000 at the time.
Neighbor Roberto Gomez told the Times that the family kept lights on inside the house at all hours but never seemed to come outside. Julio Reyes, said he saw teenagers mowing in the yard and helping to put up Christmas decorations last year.
"They look pretty normal," Reyes said. "Pretty normal house, they have nice cars. It's just an appearance."
The couple's Facebook page is linked to several others with the surname "Turpin," including Randy Turpin, according to CBS2.
Randy Turpin is president of Valor Christian College, in Columbus, Ohio. The Christian Post reached out to him for comment Tuesday but he was unavailable.