Christian Couple Murdered and Cremated by Muslim Mob in Pakistan for Allegedly Desecrating the Quran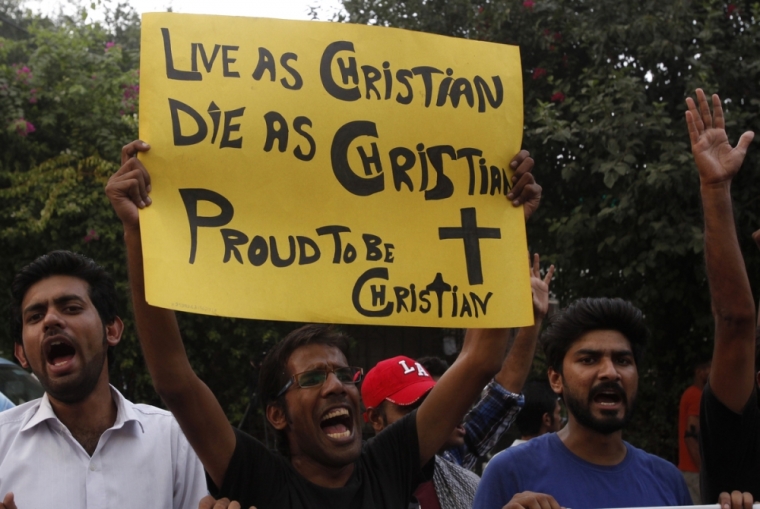 An angry Muslim mob viciously murdered and cremated a Christian couple for allegedly desecrating the Quran in Pakistan on Monday.
A police officer on the scene described the attack that took place in the town of Kot Radha Kishan, located around 40 miles away from the city of Lahore, according to the BBC.
"A mob attacked [Christians] after accusing them of desecration of the Quran and later burnt their bodies at a brick kiln where they worked," he said. "Yesterday an incident of desecration of the Quran took place in the area and today the mob first beat the couple and later set their bodies on fire."
The married couple was identified by their first names, Shama and Shehzad, according to reports.
Punjab Chief Minister, Shahbaz Sharif, has organized a three-member committee to track the investigation of the double murder and has also ordered authorities in the area to beef up security at Christian neighborhoods in the province, the Inquisitor reports.
Blasphemy laws, embedded in Sections 295 and 298 of the Pakistan Penal Code, are frequently misused to target religious minorities — Christians, Shiites, Ahmadiyyas and Hindus — and allow Islamist extremists to justify killings. There is no provision in the law to punish a false accuser or a false witness of blasphemy.
The Christian Post has reported extensively on the death sentence of Asia Bibi, a Pakistani Christian mother of five, who has been convicted of blasphemy for drinking from the same bowl of water as Muslims and allegedly making derogatory comments about Muhammad.
Bibi was sentenced in 2010 following the 2009 incident that took place when she was harvesting berries with a group of Muslim women in Sheikhupura. The Muslim women accused her of drinking from the same water bowl as them, which was considered unclean because she's a Christian. Following an argument, the women went to a local cleric and told him that Bibi had blasphemed against Islam.
Last month, Bibi's death sentence was upheld by the Lahore High Court, though International Christian Concern has expressed hopes that she could see her death sentence overturned by Pakistan's Supreme Court.
In the U.S., the American Center for Law and Justice has started a petition asking the U.S. government to stop sending foreign aid to Pakistan, noting that American taxpayers have sent close to $8 billion to Pakistan in the past five years while Bibi has been imprisoned.