Christian ministries providing rapid response to aid thousands left homeless by California wildfires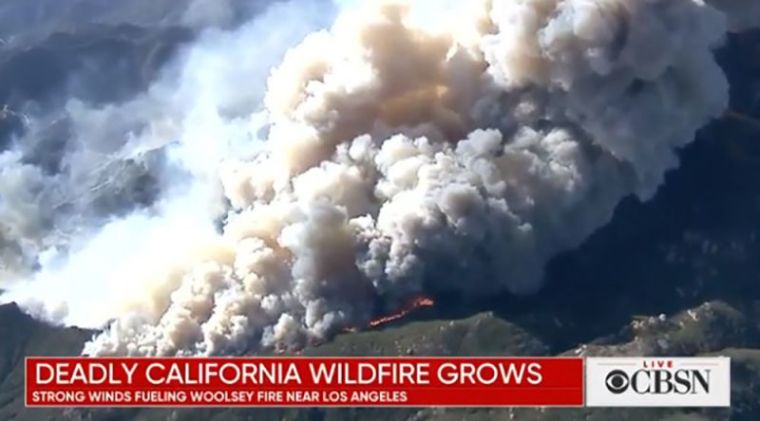 Churches and ministries are gearing up to help those in California affected by the major wildfires that are devastating parts of the state.
In recent days, California has experienced the deadliest wildfires in its history, as at least 44 people have perished in the flames, 42 alone from the "Camp Fire" in the northern part of the state.
Fueled by dry weather and heavy winds, the Camp Fire is also blamed for having destroyed over 7,200 structures and burning up more than 115,000 acres, CBS News has reported.
Some ministries have already begun to send aid to the state. Convoy of Hope's Disaster Services team announced Friday that they were bringing supplies like water, food, and blankets to their facility in Chico, California, for distribution to the needy.
"We currently have product in California from our response to the Redding Fire earlier this year," said Jeff Nene of Convoy of Hope.
"Our partners in the area have immediate access to bottled water and cots and can start distributing them as needed to help those affected by the fires."
Adam Edgerly, lead pastor for the Culver City-based Newsong LA Covenant Church, told The Christian Post on Tuesday that while his church is not close to the fires, the area is still dealing with air quality issues connected to the blazes.
"There are members of the congregation, myself included, who have friends who lost their homes," said Edgerly, who explained that they're currently helping "a friend sort through the rubble of their former home."
"As soon as we know which churches close to the fire line are assisting families, it would be great for churches across the country to send donations to them," he added.
Chaplains with the Billy Graham Rapid Response Team have already been deployed near Sacramento to help comfort those who are suffering due to the fires.
"The chaplains are there to try to help people get through just the next hour of their life," said Al New, the Rapid Response Team's manager of emergency response and logistics.
"We are definitely praying for the first responders, the firefighters, and that some way, somehow, the weather would change and we'd get a lot of rain."
David Jeremiah, author, radio host, and senior pastor of Shadow Mountain Community Church in El Cajon, California, emailed a statement to supporters praying for "the safety of the residents in harm's way, those risking their lives to fight the fires, for the healing of those recovering in hospitals, and for the recovery of those whose homes and ways of life have been stolen by the fires."
"And in the words of the Apostle Paul, I pray for all the victims that they will experience the nearness of 'the Father of compassion and the God of all comfort, who comforts us in all of our troubles,'" added Jeremiah.