Christian songwriter Kurt Kaiser, composer of 'Pass It On,' 'Oh How He Loves You And Me,' dead at 83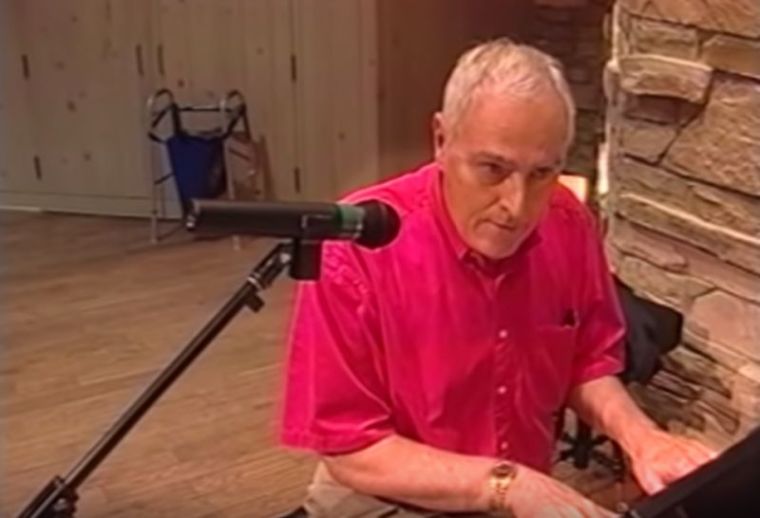 Christian music writer Kurt Kaiser, whose six-decade career of songwriting included popular spiritual songs like "Pass It On" and "Oh How He Loves You And Me," has passed away after a lengthy illness. He was 83 years old.
Kaiser died Monday at his home in Waco, Texas, according to an announcement published by local media outlet the Waco Tribune-Herald.
Kaiser is survived by his wife Pat, four children and their spouses, ten grandchildren, two great-grandchildren, one sister, and three brothers.
Terry York, professor of Christian ministry and church music in Baylor University's Truett Seminary, said on Monday that Kaiser had a powerful impact on many through his music.
"He was a remarkable combination of musical excellence that could not be challenged, and heart and an ear for what the youth of American churches wanted to say," stated York, as quoted by the Tribune-Herald. "Kids would hear a song, have tears in their eyes and then whistle it for the rest of their lives."
A native of Chicago, Kaiser studied at the American Conservatory of Music in Chicago and earned two degrees from Northwestern University.
In 1959, Kaiser moved to Waco and joined Word, Inc., a notable Christian entertainment and recording company which also featured the work of Christian musicians like Amy Grant and George Beverly Shea.
In addition to composing approximately 300 copyrighted songs, Kaiser also produced and arranged albums for numerous other music stars.
"I know what singers like to sing, what kinds of swoops they like to take, what kind of lyrics they like, and I learned a lot of that at Word," recalled Kaiser in a 2017 interview with Baylor Magazine.
"Many times singers selected music that didn't fit their style or their range. I love matching their personality to their music."
Kaiser had received many accolades for his musical work, including a special Lifetime Achievement Award from the American Society of Composers, Authors and Publishers in 1992 and induction into the Gospel Music Hall of Fame in 2001.
He also helped found Waco's DaySpring Baptist Church. Eric Howell, the current pastor at DaySpring, sent out an email to members on Tuesday saying that while they grieve for Kaiser's passing, "our mourning makes room for celebration."
"We miss our friend, and so we grieve. We love all the ways God was made known in him, and so we give thanks," wrote Howell.
"As we tell stories and memories of Kurt this week, we are remembering the gifts God lavishly bestowed upon us all."
Kaiser's family will hold a private burial service on Thursday and on Friday, a "Celebration of Life" service will be held at First Baptist Church of Waco.