Christians Arrested for Defending Church Crosses From Forceful Removal by Chinese Communist Authorities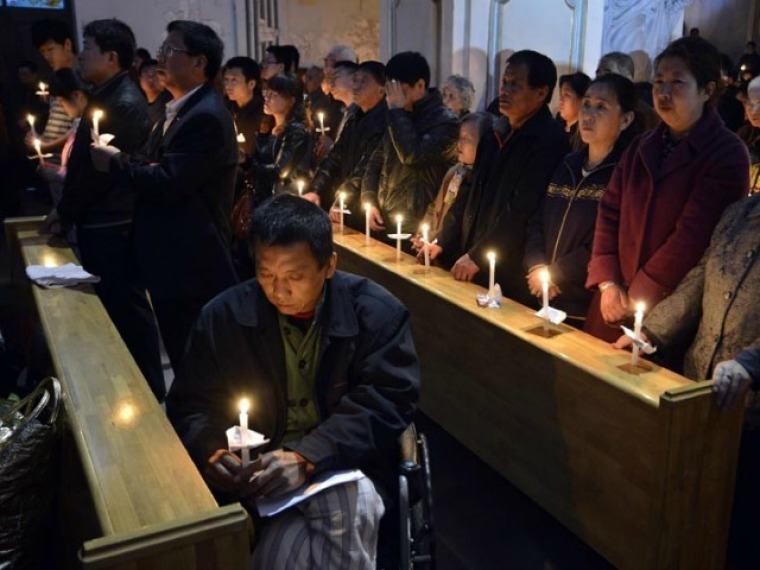 With the rise of Christian persecution at the hands of the Chinese Communist Party over the past year, Chinese Christians are starting to speak out after many have been arrested for defending church crosses from forceful government removal.
"At least nine people I know have been taken away by the police and that figure is still rising," an unnamed church leader in the eastern province of Zhejiang told The Guardian on Thursday.
"We think it is a campaign targeting church leaders across the province. It can only be a co-ordinated action initiated by the provincial government."
Radio Free Asia added that human rights laywers, such as Zhang Kai from Beijing, have been arrested for offering advice and support to pastors of Protestant churches who have seen the crosses removed.
"They did it on the quiet, in the middle of the night," a member of Xialing Church in Wenzhou said. "They didn't tell anybody in our church that this would happen."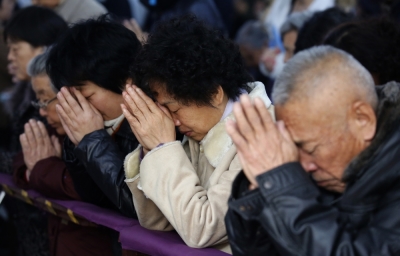 "By the time we got there, he had already been taken away," the church member added, regarding Zhang's arrest.
Chinese authorities have claimed that the ongoing campaign to remove crosses from buildings in several provinces is due to safety regulations, but Christians and activists have said that the effort is aimed at suppressing the growth of the Christian faith in the world's most populous nation.
In July, Roman Catholics and Protestants from Zhejiang launched a major joint effort to carry crosses with them everywhere in response to the government crackdown. Reports noted that the campaign, which stood up to the government in a legal and peaceful manner, was highly successful, with priests across the nation urging churches to join the rally and show Christian unity.
There have been clashes between police and Christians defending their churches in other occasions, however, and activists say that as many as 1,200 crosses have been removed so far, while several churches have been completely demolished.
Churches in Zhejiang have been targeted more than others, with authorities warning that anyone who gets in the way will be arrested. The church leader who spoke with The Guardian said that police have been arriving at the homes of targets with lists containing the names and photographs of local Christians.
"They said people who were taken away would be put under residential surveillance," the pastor said.
"We are all very angry. They didn't inform people what charges they were being held on and they didn't produce any documents. There are people outside my house. I know if I go out they might arrest me too."
The pastor said that Christians are doing nothing wrong in protecting their churches.
"We are not intimidated by their tactics. We have not done anything wrong or against the law. Our actions are all restrained and reasonable while theirs are shady," he added.