Church Leaders Need to Stop 'Terrorizing' Joel Osteen, Singer Carman Says in Defense of Megachurch Pastor
Christian Artist Speaks Out Against Critics of Lakewood Church Leader: He's a Pastor, Not an Evangelist
Popular recording artist Carman Licciardello recently spoke out in defense of Joel Osteen, whom he called "a God ordained bridge between the mainstream world and the church," and called for Christian critics to stop "terrorizing" the successful megachurch pastor.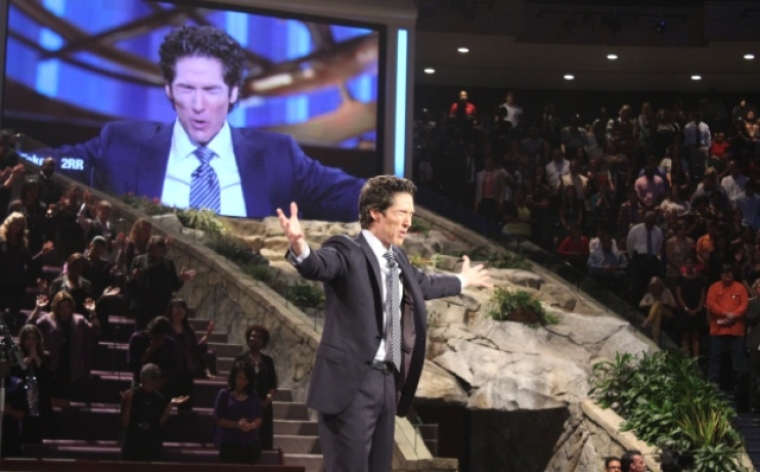 Osteen is often criticized by some Christians for promoting a watered-down Gospel and teaching positive thinking and prosperity instead of preaching about sin and repentance. The megachurch pastor and best-selling author leads along with his wife and other ministers America's fastest-growing church, Lakewood Church in Houston, Texas. Osteen always invites listeners at the end of his sermons to make Jesus their Lord and Savior, and encourages them to get plugged into Bible-based local churches.
But those actions matters very little, according to critics, when they are weighed against the content of what Osteen teaches (read Michael Brown's open letter to the Osteens), which some observers feel was typified in a recent YouTube clip posted online of Victoria Osteen making controversial remarks about Christians and worship of God.
Licciardello, who goes professionally by just his first name, pushed back against those critics in a Sept. 13 Facebook post that claimed "credible church leaders" have been "terrorizing" Joel Osteen for "everything he's not" instead of celebrating how God has been using him as a "world class seed sower."
The popular contemporary Christian music artist drew strong responses from his more than 336,000 Facebook fans with his message for Osteen's critics.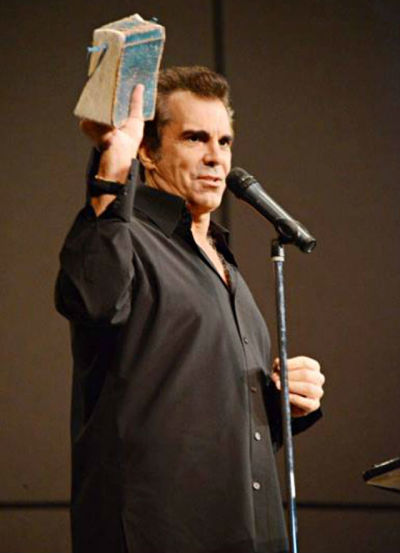 In a post tagged to the top of his Facebook page and titled "About Joel Osteen," Carman wrote:
I usually don't comment on this stuff but I feel I need to speak up. For some reason many credible church leaders are finding the need to dissect Joel Osteen as a speaker and even his credibility as a Christian. Even going after his wife and dissecting her words by the phrase as if they're prosecutors and she's on a murder trial. Folks this has got to stop. Joel is one of us.

He is a God ordained bridge between the mainstream world and the church and we really need to protect our bridge. He's a pastor. He's not an evangelist. Though he does offer prayers for salvation, he doesn't have to in order to fulfill his call. We have to see him for everything he is instead of terrorizing him for everything he's not. He can not say everything we want him to say. But if we keep him in place he creates a hunger in people to go to their local churches and hear "the rest of the story".

The Bible says Some are called to reap, some to water and some to sow seeds. Joel is a world class seed sower. Who, by the way, is not afraid to water and reap. So let's back off this key representative in the mainstream world. Satan loves it when we partner with him and destroy our own leaders. God has a seed sower for every generation. Wether it's Norman Vincent Peale or Robert Shuller or Joel Osteen. We support our troops in the military, now lets support our troops in the church. Joel Osteen is one of our finest soldiers and he needs our support. Can I hear an Amen?
Carman's post did indeed receive many "amens," as nearly 12,000 people shared his remarks and another 69,000 "liked" the Facebook post. Two of the most popular, or agreed with comments, however, showed how divided some Christians are over Osteen's ministry.
"About 7 years ago I was in a point in my life where depression was bad. I had not been in fellowship with a church for a long time because I was hurt by the church several times to the point that I thought I was not good enough," wrote Delia Halley in response to Carman's message. "I knew that I needed fellowship but I was afaid [sic] that once again I would be hurt. On a bad day I was channel surfing and there was Joel Osteen saying that God loved me. Me. He went on to say no matter what I had done that I was worthy. I felt as though he was talking to only me. This was a turning point in my life. I needed to hear this the way he presented God to me. I found a wonderful church where the gosple [sic] is spoken unadulterated. Joel Osteen laid the seed in my heart and I give God the glory."
Halley's testimony was countered by Virginia Torres, who wrote that "there is truth in not judging" but at the same time insisted that "just because someone preaches does not mean they preach the truth."
"There is nothing wrong with standing firm in the truth, and Joel Osteen is not preaching the truth!!!" Torres added. "We need to stop listening and standing up for false preaching and not be misguided by guys like this!!! Jesus said there will be false teaching that will be preached in his name and if you are too busy trying to be nice you will be left behind with the wrong message! Love people but [I] will not condone false preaching. These are the last days and you need to be on guard and aware!"
The most popular response to Carman's Facebook defense of Osteen's ministry, however, touched specifically on recent controversial statements made by Victoria Osteen.
"He stood and smiled and nodded as his wife said that worship is not about God but about us and our happiness. That is not scriptural at all. Man was created to glorify God not self," wrote Teresa Rogers Gunter, whose comment was agreed with by more than 3,471 people.
In a YouTube video widely circulated online last week, Mrs. Osteen is seen telling Lakewood Church congregants, which number around 45,000, that worship is for the benefit of the individual and gives God pleasure.
"I just want to encourage every one of us to realize when we obey God, we're not doing it for God — I mean, that's one way to look at it — we're doing it for ourselves, because God takes pleasure when we're happy," Osteen says in the 36-second clip, with her husband standing at her side.
Mrs. Osteen has since issued clarification on the controversial remarks, saying that she stands by the 36-second clip and found it "ridiculous" that anyone would believe she was telling congregants to not worship God. Read her full response here: "Victoria Osteen Chides Critics: I Didn't Mean Parishioners Shouldn't Worship God … That's Ridiculous."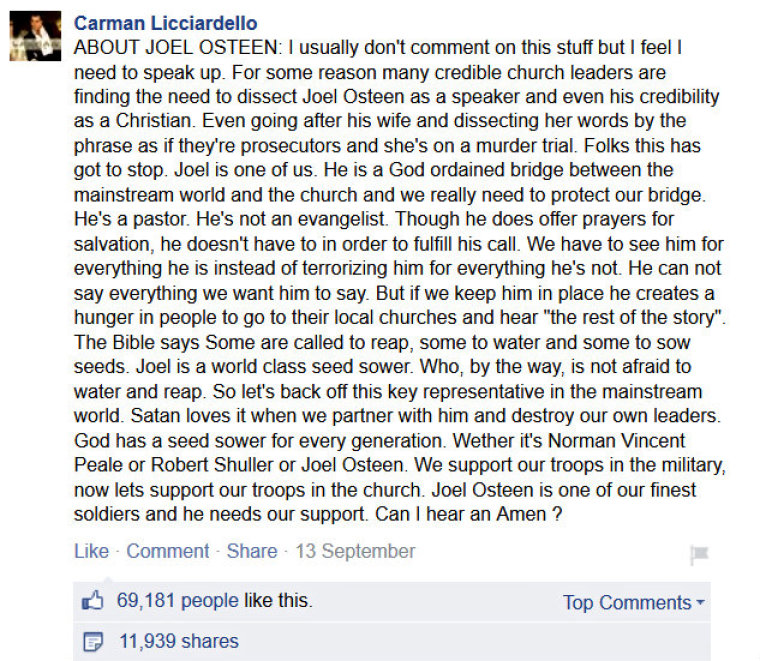 In the meantime, the Osteens were set to debut their Siruis XM exlusive channel, named "Joel Osteen Radio," later this month. In addition to the thousands that stream into Lakewood Church over the weekends for worship and the millions who watch his television broadcasts, Osteen's ministry will now impact millions more.
As The Christian Post previously reported: "Joel Osteen Radio" will broadcast the Lakewood Church pastor and best-selling author's inspirational messages to SiriusXM's 25.8 million subscribers. Both Joel and Victoria Osteen will host weekly call-in shows, while Sunday sermons from Lakewood also will be added to the lineup.
As for Carman, he has been working on releasing new music as well as organizing a national tour after apparently beating myeloma, an incurable form of cancer, in February. The multi-platinum recording artist, who announced in 2013 that he had been diagnosed with the disease, has organized a national tour that was crowdfunded by more than 5,000 supporters who donated $538,103. The "No Plan B Tour" runs through February 2015.